IKEA drop a parody of the Balenciaga towel skirt
By Myles Williams on Thursday, November 16, 2023
If you didn't want to splash $925 on Balenciaga's towel skirt, look no further! IKEA have created a near identical towel skirt, 24 hours after the new Balenciaga drop.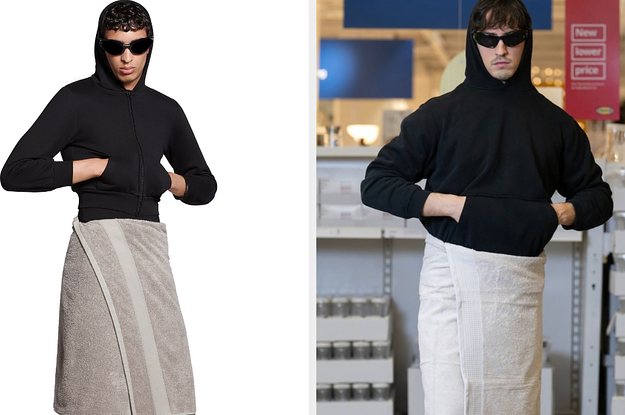 The towel skirt which debuted at Balenciaga's Spring 2024 presentation at Paris Fashion Week earlier this year, has already been duped by none other than furniture superstore IKEA, only with a heavy discount.
The backlash the luxury brand received via the internet fuelled the Swedish homeware brand to create the parody version – with IKEA even recreating the shoot replacing the white background to the shop floor of one of their stores.
If the IKEA version is of interest to you, they have created the product in five colourways; beige, light grey, light pink, weight and blue, all for the low price of £16 (although some self-assembly may be required…)