KFC teases a Kentucky Fried turkey release for the festive season – or so you think
By Daisy Buzzel on Monday, November 13, 2023
KFC, in collaboration with agency Mother, have released a dramatic video teasing what, at first, you think is a release of the highly requested 'Kentucky Fried Turkey' for the festive season. However, the campaign has been made to let us know that they're in fact: sticking with chicken.
A few days ago, the popular fast food retailer teased a response across social media and OOH content to consumers' posts online requesting a Christmas swap on their usual chicken cuisine.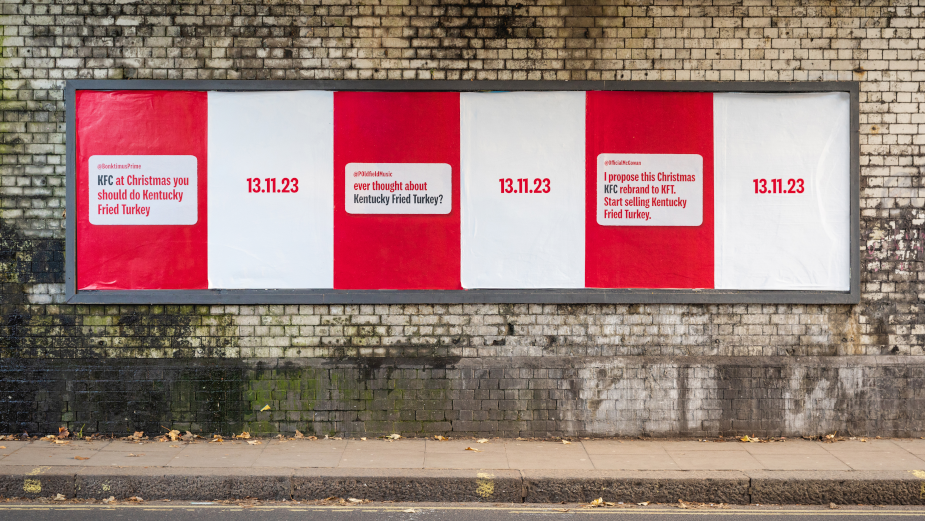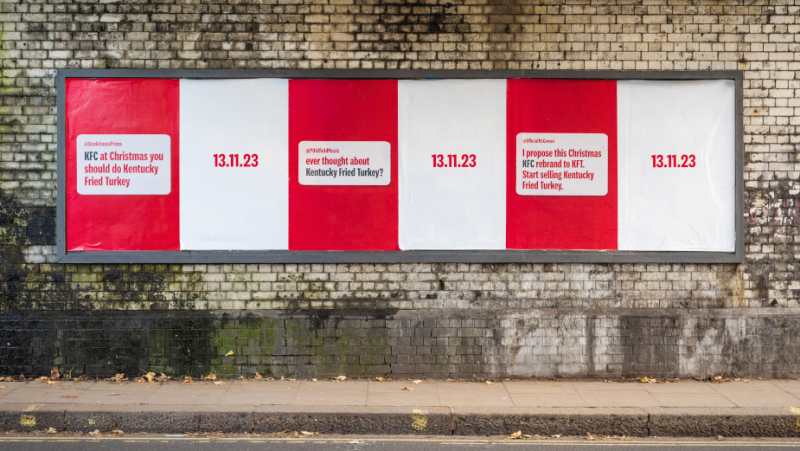 Yet unlike many brands happy to oblige their fan-bases, KFC are proud to announce they're humorously ignoring requests – claiming to be the first brand to create an anti-UGC (user generated content) campaign.
Kate Wall, Strategy and Innovation Director at KFC said KFC thanks fans for their input – but are sticking to "the poultry we know and love".