Fuel your run with Heinz ketchup
By Brooke Bolcho on Monday, November 13, 2023
Get ready runners… Heinz ketchup is hitting the streets in a whole new way with 'Run On Heinz.'
In a nod to the relentless spirit of runners, Heinz is introducing keystone-shaped routes, strategically mapped out using specialised GIS mapping software to guide runners to designated pit stops where they can refuel… with a free Heinz ketchup packet! After all, every step is a journey and every journey deserves a dollop of tomato ketchup.
Crafted by The Kitchen and the PR prowess that is the Kraft Heinz Brand Team, 'Run On Heinz' is gearing up to launch in the bustling streets of New York, San Francisco and Toronto. These routes aren't just lines on a map, they're a salute to the unique approach of runners who like to do things a bit differently.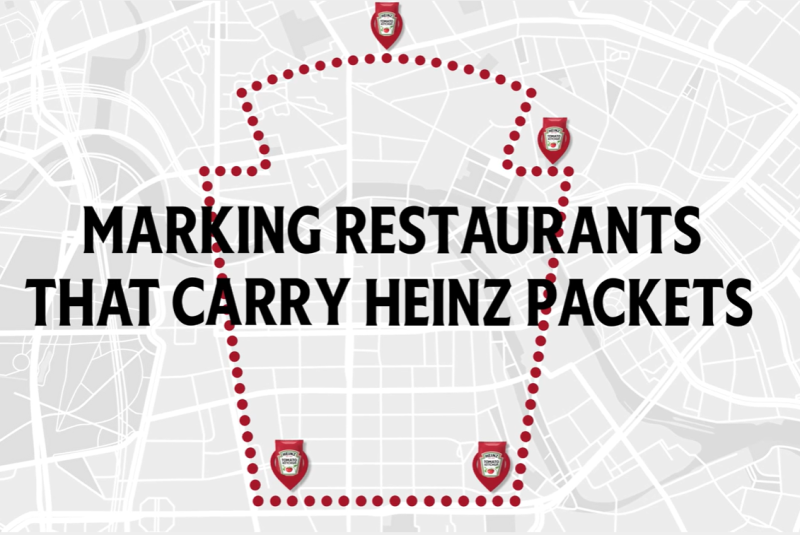 All that you need to do is lace up your running shoes, sync up with the world's leading running apps – Strava and MapMyRun – and follow the Heinz-shaped routes. They'll guide you not only to victory, but also to select Burger King restaurants in the US and Rosie's Burger in Toronto where you can grab your free Heinz ketchup fix to keep you going.
The campaign encourages fans to share their unique experiences, explaining how Heinz packets further fuel their runs, by tagging @Heinz on Instagram.