A mischievous venus fly trap stars in highly anticipated John Lewis Christmas ad
By Daisy Buzzel on Thursday, November 9, 2023
The John Lewis Christmas adverts are renowned for annually bringing a tear to the eye of viewers. However, this year the company has ditched the emotional style for a more light-hearted and playful approach.
Working with newly appointed agency, Saatchi & Saatchi, the story follows a little boy's quest for the perfect Christmas tree, innocently unaware his tree, a giant Venus Fly-Trap (aptly named Snapper), isn't the most practical Christmas tree.
The story begins with the boy buying a 'Grow Your Own Perfect Christmas Tree', which turns out to be a Little Shop of Horrors-esque Venus Fly Trap. He nurtures and cares for it until it becomes giant and unmanageable – taking a snap at the family's dog, ripping up Christmas decorations, and causing general chaos.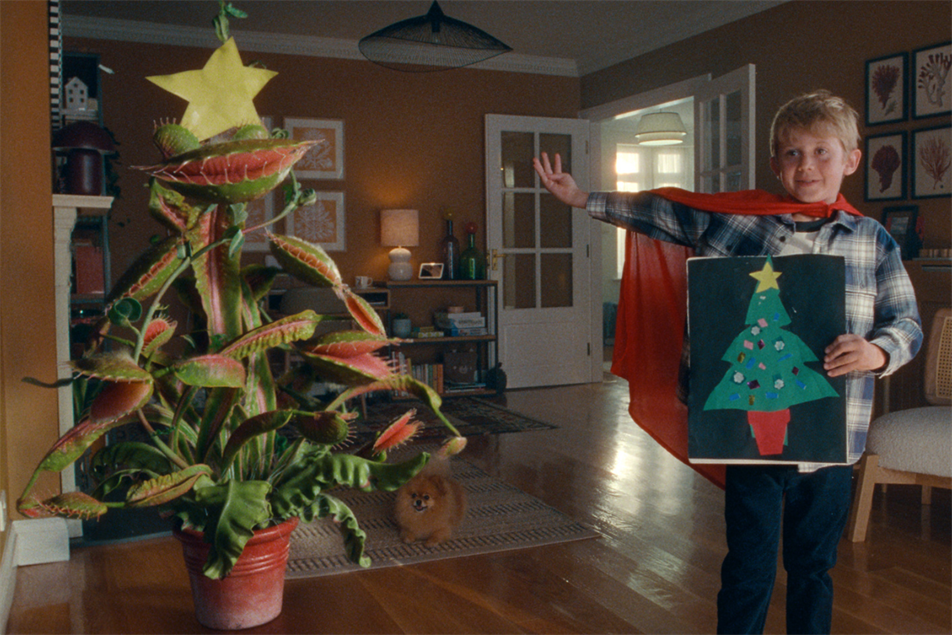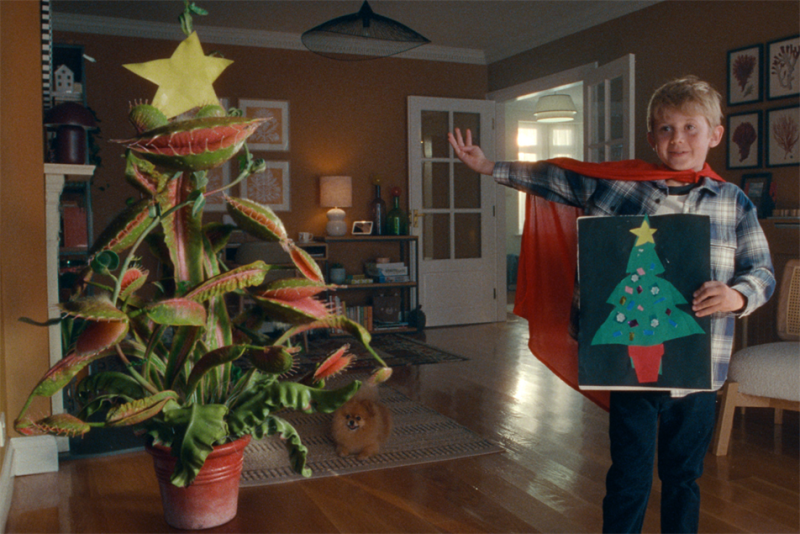 Nodding to the usual John Lewis style, we see the plant cold and alone outside – evoking empathy from the audience. Just when you'd think there will be the classic emotional reunion where all is forgotten, the sheepish truce results in Snapper gobbling up and regurgitating the family's gifts into their faces – which have managed to stay all in one piece. The plant then blows trumpets of confetti into the garden, and the clip finishes with the slogan: 'Let Your Traditions Grow'.
The ad's accompanying soundtrack, although still original, is also a lot more upbeat than previous year's soundtracks – titled 'Festa' (translating to celebration) by Italian electro-pop duo Le Feste Antonacci. It will be released as a longer, charity single with  proceedings going to the John Lewis Partnership's Building Happier Futures Charities, helping young children in care and families in need.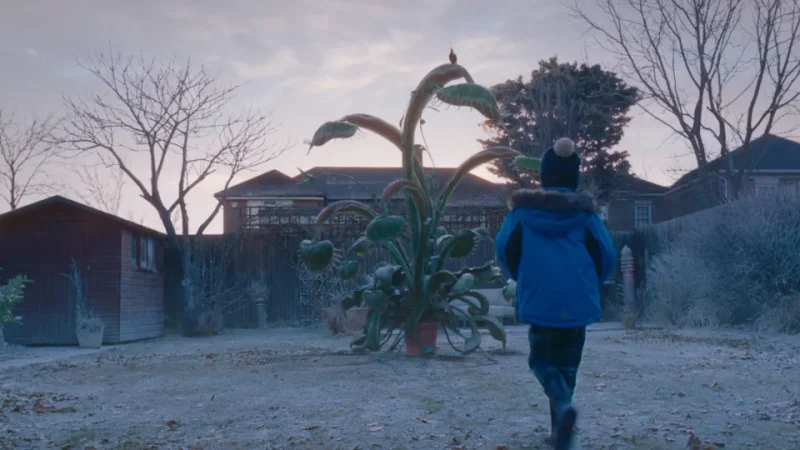 The advert has caused a lot of online discussion, with some people enjoying the light-hearted story, seeing it as a bit of festive cheer – others unimpressed with the new approach, finding it too abstract.
Sarah Jenkins, Managing Director at Saatchi & Saatchi said: "It's an extraordinary privilege to be working with the John Lewis Partnership, and it's particularly magical to be launching a campaign that celebrates all of the traditions – both eternal and evolving -that make Christmas so special to the nation."