This billboard transforms monsoon showers into melodies
By Brooke Bolcho on Monday, October 16, 2023
Brooke Bond Taj Mahal Tea, a UK-based and Lipton-owned tea brand, has obtained a Guinness World Record for creating the 'Largest Environmentally Interactive Billboard.'
This unique installation, called 'Megh Santoor,' is truly breath-taking – Spanning 150 feet wide, 'Megh Santoor' found its home outside the Vijayawada Railway Station in Andhra Pradesh, India just in time for monsoon season which typically lasts from June to September.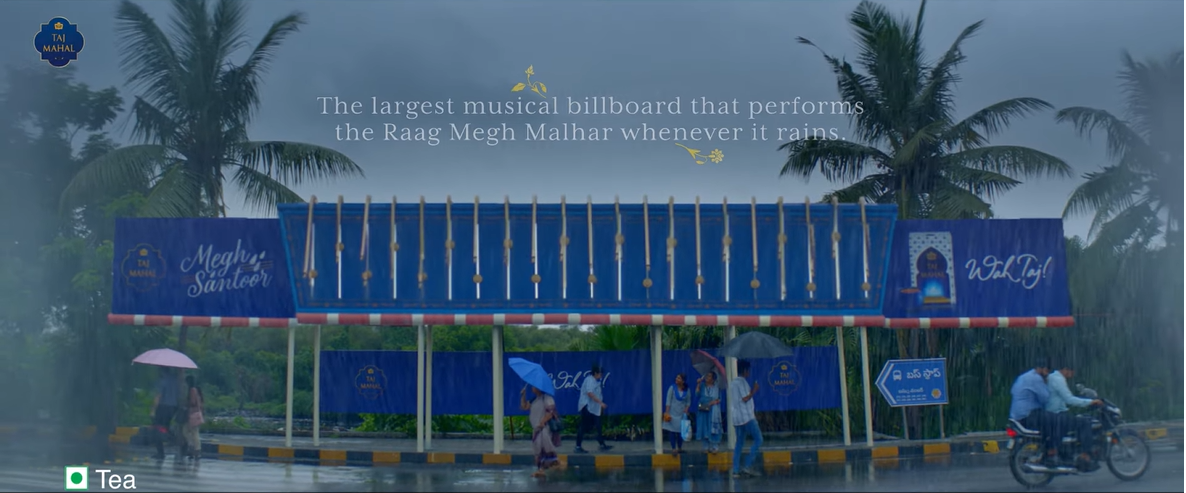 So what makes this billboard particularly special? Each rainfall activates the billboard's strings to create music, echoing the 'Raag Megh Malhar', a classical Indian form of music traditionally associated with monsoon season that is played on a stringed instrument called a santoor to celebrate rainfall. You can listen to the rendition here:
This ground-breaking creation was officially recognised by the Guinness World Records on September 10th and to celebrate this, the tea brand made a spot heralding the win earlier this month. October 16th marks the last day the 'Megh Santoor' will be displayed at its current location, signifying the end of the monsoon season.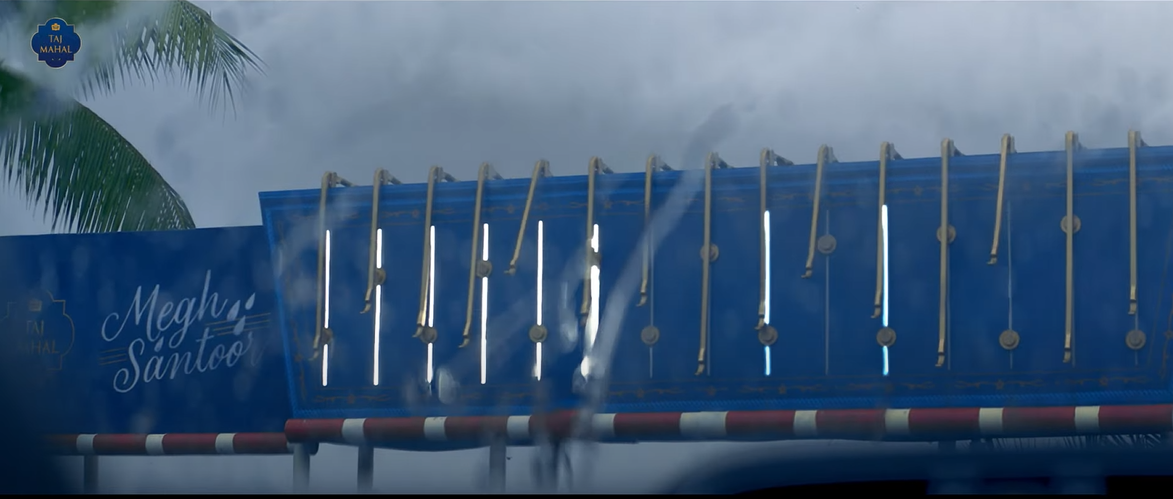 Sharing their excitement and journey behind the campaign, the co-chief creative officers at Ogilvy India commented, "We're extremely proud of the Megh Santoor piece. It has taken months of planning, testing and failing, before we finally succeeded in making this happen. Taj and Indian classical music have been each other's companions for very long now."