Gillian Anderson releases her special edition G Spot
By Evie Moysen on Thursday, October 5, 2023
Gillian Anderson wants us to find her G Spot, as she partners with Netflix to promote her drink range.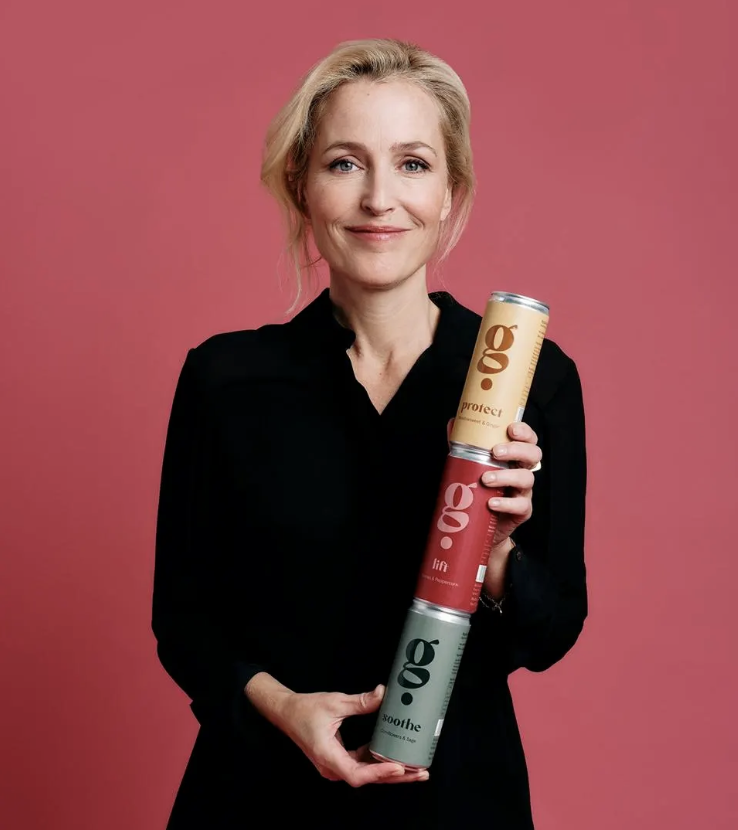 Back in May, Anderson, who plays Otis's mum the sex therapist in the iconic series Sex Education, launched her libido-enhancing drink G Spot – very on brand. The brand aims to inject more pleasure into the wellness category and redefine the industry.
"To take it back to its roots, G Spot is very much about the power of pleasure and the pursuit of pleasure."
The two companies have come together to release a special edition Sex Education drink, aptly named Arouse, which claims to awaken your senses. The drink has dropped just in time for the launch of the shows highly anticipated fourth series and can be purchased online.
While there are plans for some in-person pop up's, currently the launch has been entirely digital.
Considering the drink was inspired by the show itself, this collaboration is the perfect next step for the brand.