Big Brother is back and still watching you…
By Brooke Bolcho on Monday, October 9, 2023
As the iconic reality TV show 'Big Brother' prepared for its grand comeback on the 8th October, ITV launched a campaign that flipped the script. Drawing inspiration from the all-seeing, omnipresent eye of Big Brother in George Orwell's '1984', this campaign suggested that its now the viewers who are under its watchful gaze – a playful twist on the show's core theme of surveillance.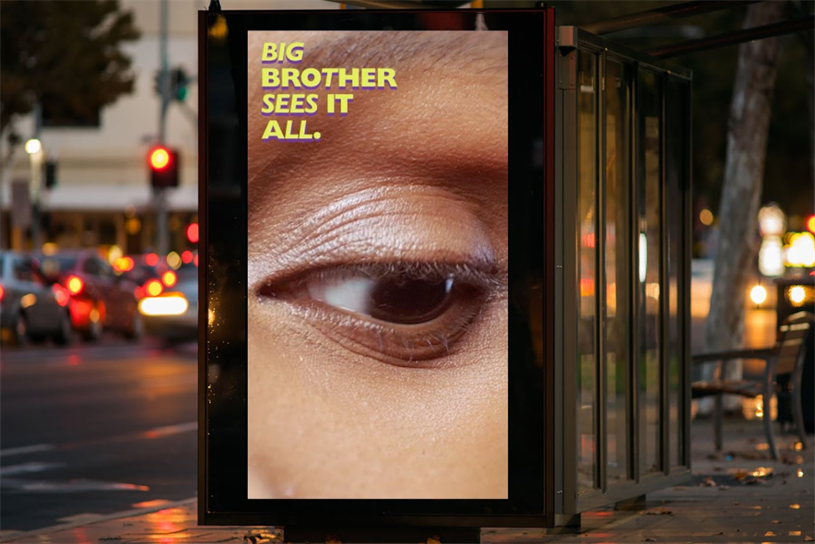 It all began with some funny videos featuring new presenters AJ Odudu and Will Best, emphasising that 'Big Brother Sees It All', and has since expanded to making waves on radio, out-of-home posters, on Spotify, your own takeaways and all over social media. Big Brother is everywhere.
The show's creative team then deployed an inescapable, guerrilla-esque out-of-home campaign in contextualised spaces via a partnership with Pure Gym. They used innovative out-of-home visuals through large motion format displays showcasing animated, yet hyper-realistic, human eyes carefully following every single movement around them… very creepy.
Big Brother has also partnered with Deliveroo to create tailored in-app ads that playfully highlight habits linked to food ordering. In a nod to traditional pub culture, branded coasters will also make their appearance in over 120 independent pubs across the country.
ITV's CMO Jane Stiller said that "The ambition of the campaign is for Big Brother's all seeing eye to infiltrate everyday life in a bold, noisy, humorous and shareable way through multiple tactical, and often surprising, touchpoints – generating as much talkability as possible ahead of the biggest and most anticipated launch of the year."
Turns out that whilst we think we're watching Big Brother, Big Brother's been watching us the entire time. Happy viewing!