Talk to 'Arry: Harry Redknapp helps the public switch mobile networks with Transfer Deadline Day deal
By Rupert Cole on Friday, September 1, 2023
Gaffer. Geezer. King of the Jungle. It would be fair to say that Harry Redknapp has more than one string to his bow.
The football legend is perhaps best known for his drive-by interviews, and the former West Ham & Tottenham Hotspur manager has been seen giving the technique one more runout as part of a new campaign for Sky Mobile.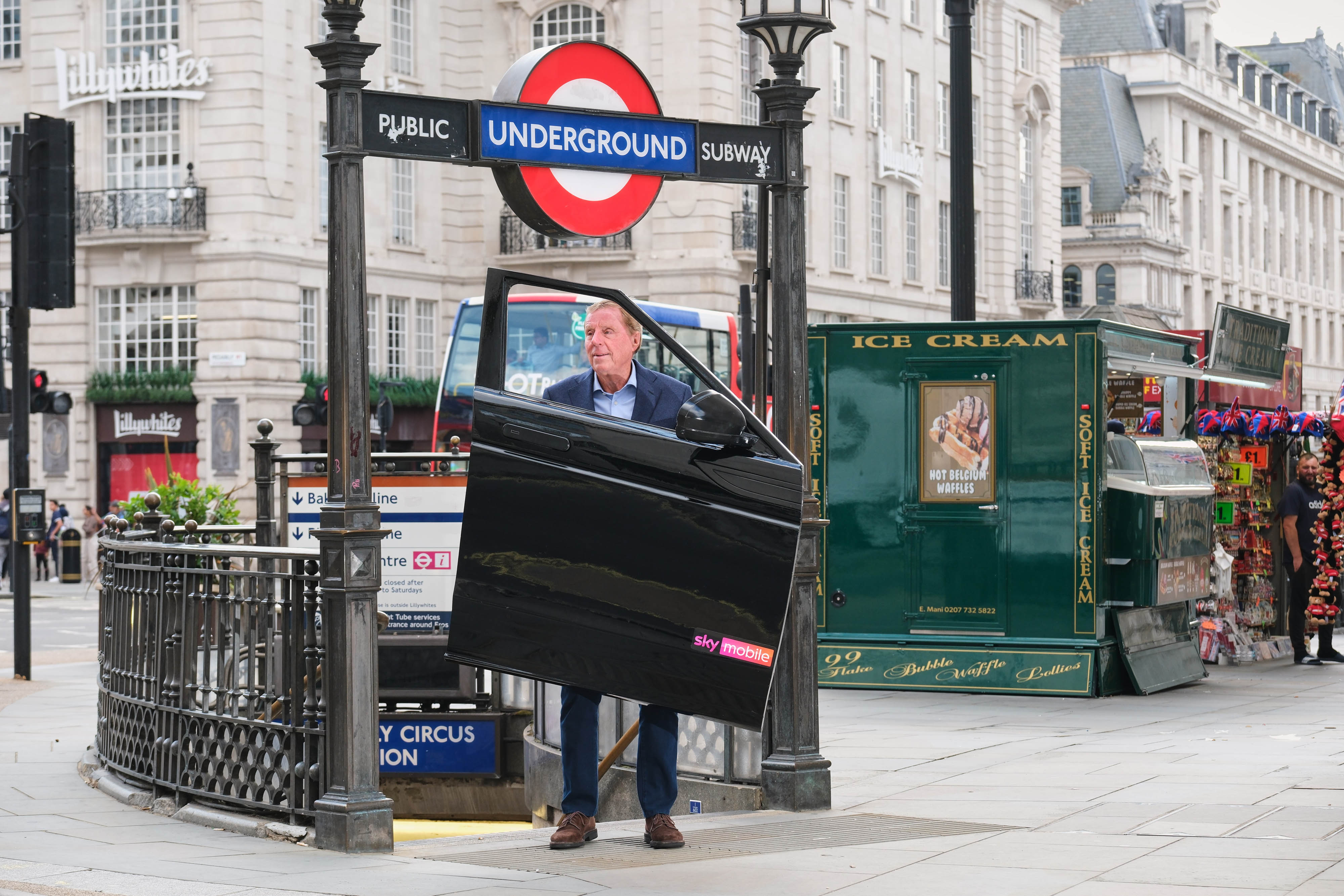 The 'Talk to 'Arry' campaign has seen the renowned London gaffer out and about in Covent Garden and Piccadilly Circus, offering the public of his hot tips on changing network providers as Sky Mobile's 'switching ambassador'.
No stranger to securing great deals and having overseen countless football players switching teams, Redknapp's deadline day car interviews have topped a list of the most memorable Transfer Deadline Day moments, which partners Sky Mobile's campaign.
Sky Mobile's Switching Ambassador, Harry Redknapp, said: "You're bound to ruffle some feathers when you switch teams, but switching mobile networks is far easier than switching clubs – take it from me! I have fond memories of transfer deadline day, in fact I miss it so much that when Sky Mobile gave me the call up, I jumped at the chance of hanging out of a car door window again. Sandra isn't happy about it, as she thought my days of sitting in a car till 11 o'clock at night were over, but here I am giving the public my top tips on switching."
Research from the brand also revealed the common misconceptions about switching mobile networks with respondents admitting they are put off by thinking they would lose their number (38%), fear of having poor signal (30%) and the potential loss of perks (22%).
Additionally, 39% of over 35s can't remember when they last changed their mobile network provider. When asked about what would motivate Brits to switch to a new network, better value for money (62%), better network coverage (37%) and better benefits or perks (33%) came top.
Paul Sweeney, Managing Director, Sky Mobile said: "Transfer Deadline Day is all about making the best switches, and whilst there can be many perks to switching, our research shows almost half of Brits believe it's a long-winded chore. When it comes to switching to Sky Mobile all it takes is a simple text to get a good deal with 99% network coverage."
For more information on how to switch to Sky Mobile visit www.sky.com/mobile or visit your local Sky store.