Mission Impossible team up with Etihad Airways for gravity-defying stunt
By Evie Moysen on Thursday, August 31, 2023
To celebrate the release of Tom Cruise's Mission: Impossible – Dead Reckoning Part One; Paramount Pictures and Etihad Airways have joined forces to reveal a truly gravity-defying feat.
The never been done before stunt involved a team of professional skydivers, who just so happen to also be talented musicians! The skydiving orchestra played the films iconic theme tune, whilst jumping out of a plane at 13,000 feet and falling at 120 miles per hour… Just your average Saturday morning then.
The team used custom rigging to secure the instruments to the skydivers, spent weeks planning and practicing the safe deployment of their parachutes and memorised the piece by heart. All to ensure the perfect synchronisation and harmony of their music whilst plummeting towards the ground. A truly commendable feat.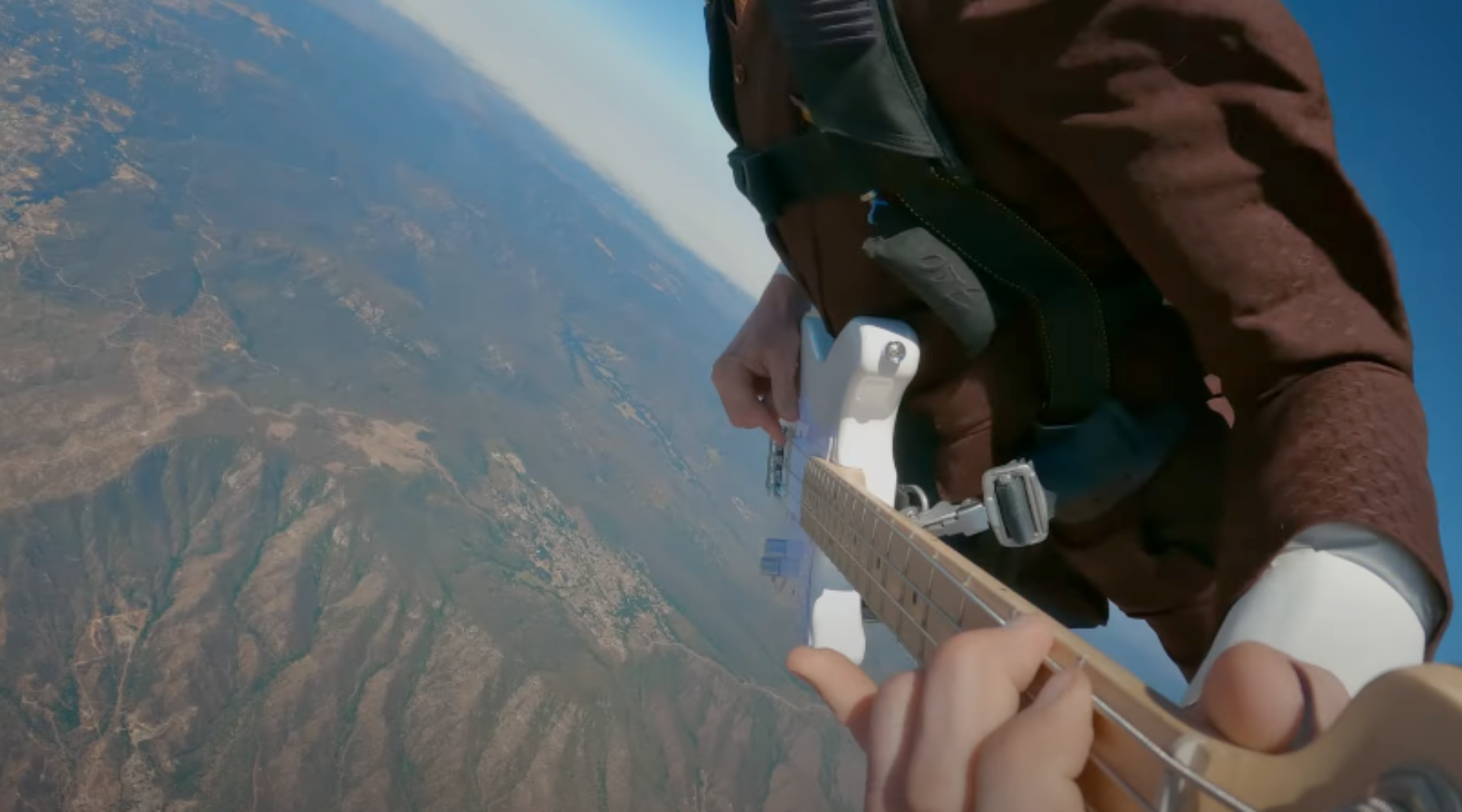 Etihad has created an impossible orchestra of their own, whilst showing us that they are an airline who are on a mission to push boundaries and deliver incredible experiences.
The film, which was written and directed by Christopher McQuarrie, is now available to watch in cinemas.