Subway to launch flying restaurant experience
By Tiger on Thursday, August 31, 2023
In their recent campaign Subway have created an elevated sandwich experience – a chance to soar through the skies on the Subway blimp.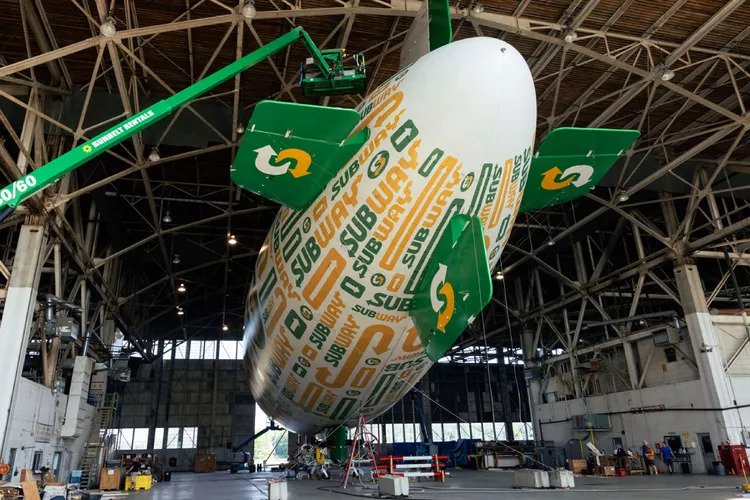 This floating aircraft is dressed as a cold cut sub and could be on the menu for superfans of Subway.
Fans will be over the moon to find out that they can get the chance to sample the 4 new Deli Hero sandwiches 1,000 feet up in the air – that's some next level sandwich indulgence.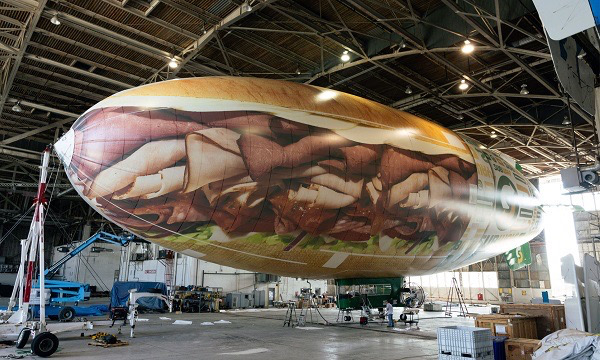 This is only available in the US in places including Kansas City, Atlanta, Orlando and Miami, flights will go from 8am – 2pm 40 passengers each day.
This campaign will have the sandwiches flying off the shelves.
Registration details can be found here.
h/t Design Taxi