Disney presents 'A Haunting in Little Venice' campaign to publicise new Poirot film
By Rupert Cole on Thursday, September 14, 2023
On this misty morning, a traditional Venetian Gondola was seen travelling down London's canal network to promote Disney Studio's latest film: 'A Haunting in Venice', which hits cinemas on Friday 15th September.
Passers-by were given a fright as the ghoulish gondola passed by, manned by mysterious figures draped in black and donning traditional Venetian masks.
The film is the latest instalment in the series of Agatha Christie's Hercule Poirot films.
The atmosphere of the stunt was added to by a thick cloud of fog which had been cast over the waterways, spooking cyclists and early rising city workers as the gondola passed through Camden Lock, Regent's Park, and Little Venice.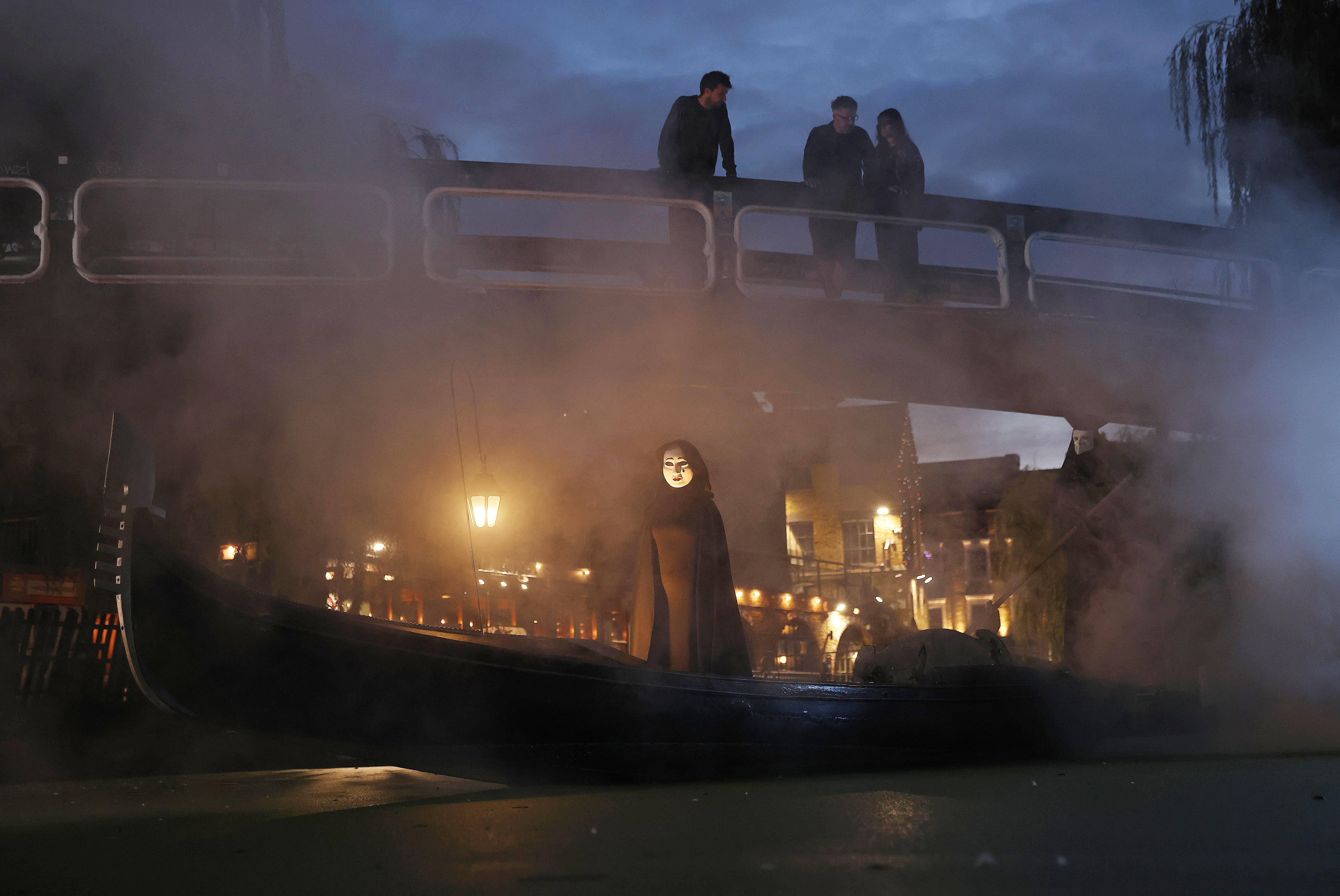 The activation was executed by a team of SFX and prop-makers who studied hours of footage to capture the likeness of the characters, costumes, and traditional Venetian gondolas.
One commuter commented: "I thought I was still asleep at first, but as the gondolas got closer, it was rather terrifying – it certainly woke me up!"