Welcome to the WeTransfer Jungle
By Jamie Hesketh on Tuesday, August 1, 2023
WeTransfer, the file downloading and transferring giant, has collaborated with Jungle on an exciting new campaign.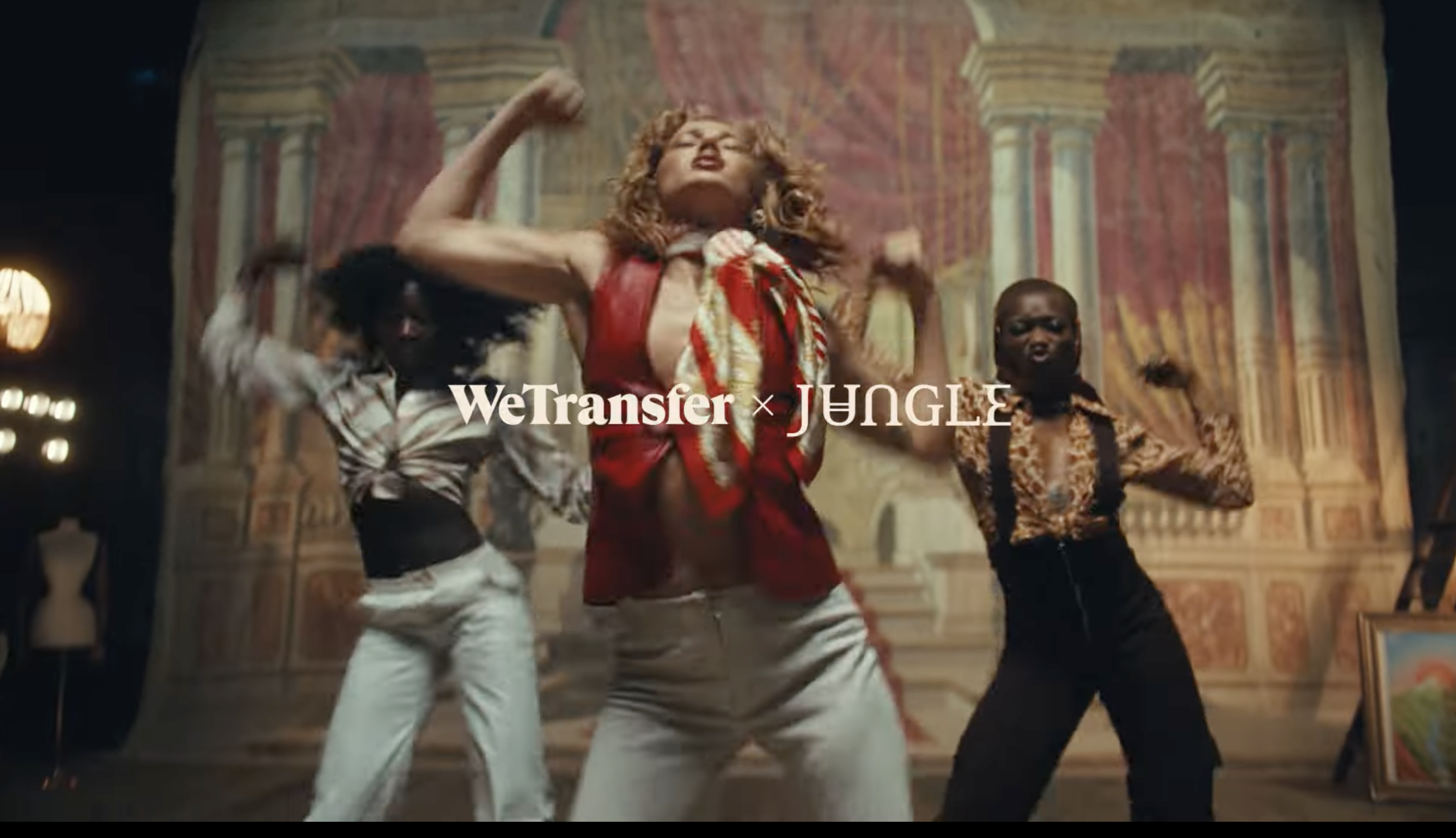 Their campaign, the first to be fully produced in-house for WeTransfer, centres around their new brand ethos – 'Think It. Make It. Move It.' which aims to explore how ideas become reality. Putting their new slogan to exceptional use, WeTransfer have collaborated with producer power duo – Jungle (aka Josh Lloyd-Watson and Tom McFarland) through the whole creative process of their upcoming album, Volcano. Showing their users that they don't just move mega files but are, in fact, a hub for creative 'collaboration, co-creation and client management' – as well as boasting an ecosystem of creative productivity tools.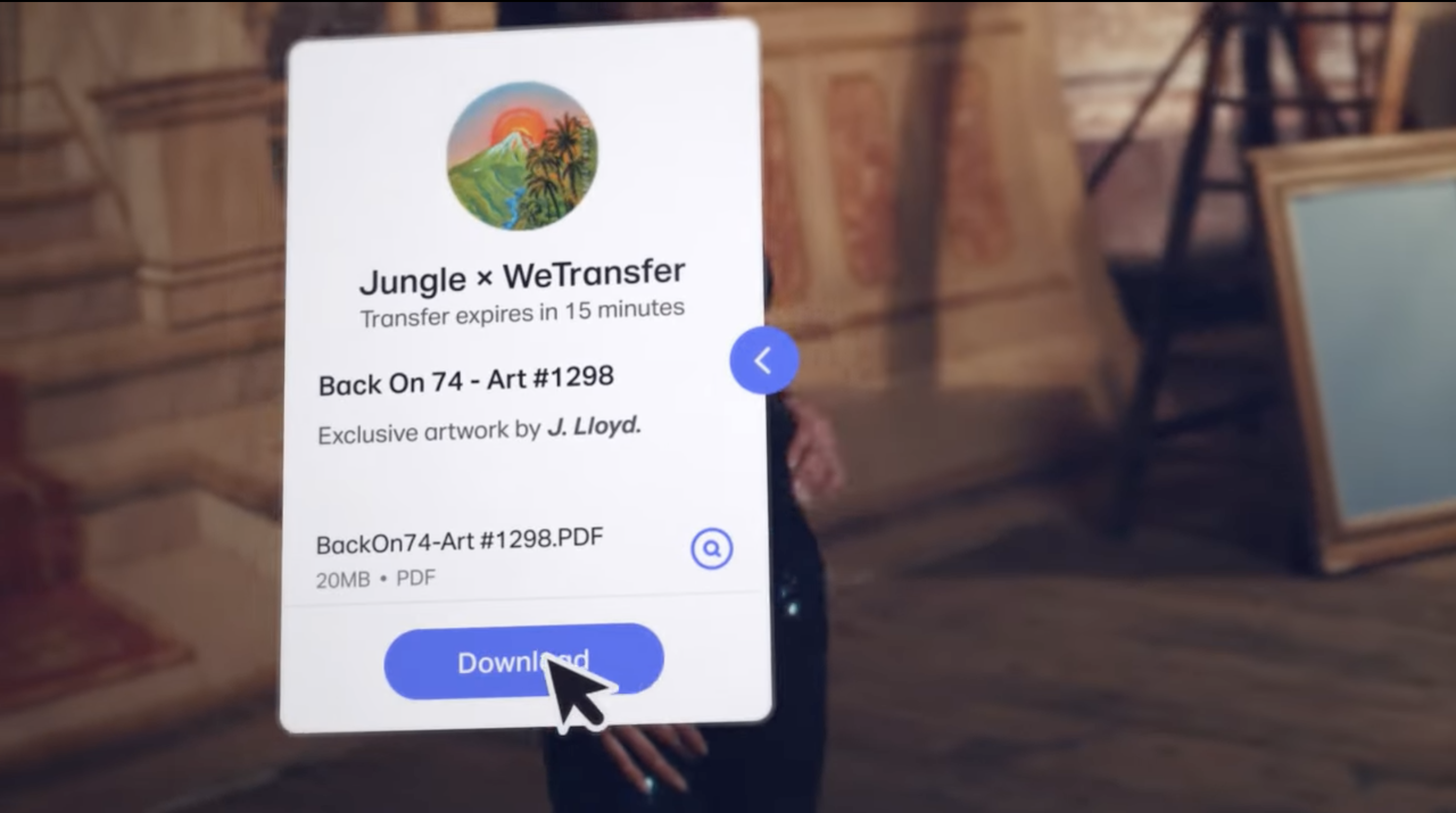 To tease the highly anticipated album, as well as kick off their campaign, they have created a first of its kind interactive-music-video-art-gallery filled to the brim with easter eggs. For a limited time fans can seek out thousands of Jungle prints and, if they have a keen eye, even find super secret tickets to see Jungle play live. All easily downloadable straight from the music video with a simple click.

What can you find?