LEGO of all your stresses…
By Evie Moysen on Wednesday, August 16, 2023
Stressful day at work? Looking for a new way to unwind? LEGO is here to help you find a moment of zen in your day…
Last week, LEGO unveiled their latest product – The Insect Collection. The set, which was originally imagined by LEGO fan José María Pérez Suero, is inspired by the Blue Morpho Butterfly, the Hercules Beetle and the Chinese Mantis.
To celebrate, they have partnered with Emmy-nominated Foley artist, Sanaa Kelley, to create a 3-hour long, nature inspired ASMR playlist."Green Noise" reimagines the unique sounds of the insects using the clicks and clacks of the LEGO bricks from the set. Each track is inspired by one of the insects and lasts up to 45 minutes – the perfect amount of time to get building!
"Our collaboration has felt like a full-circle moment as a few years ago, I embarked on a course to learn more about insects to debunk my fears and enhance my knowledge of the sounds they make… This was a first at my studio and challenged me to be incredibly creative with my approach to Foley."
The playlist comes after the 'LEGO Play Well 2022 Report' revealed that nearly 3 in 5 adults (58%) are spending less than one hour a day relaxing.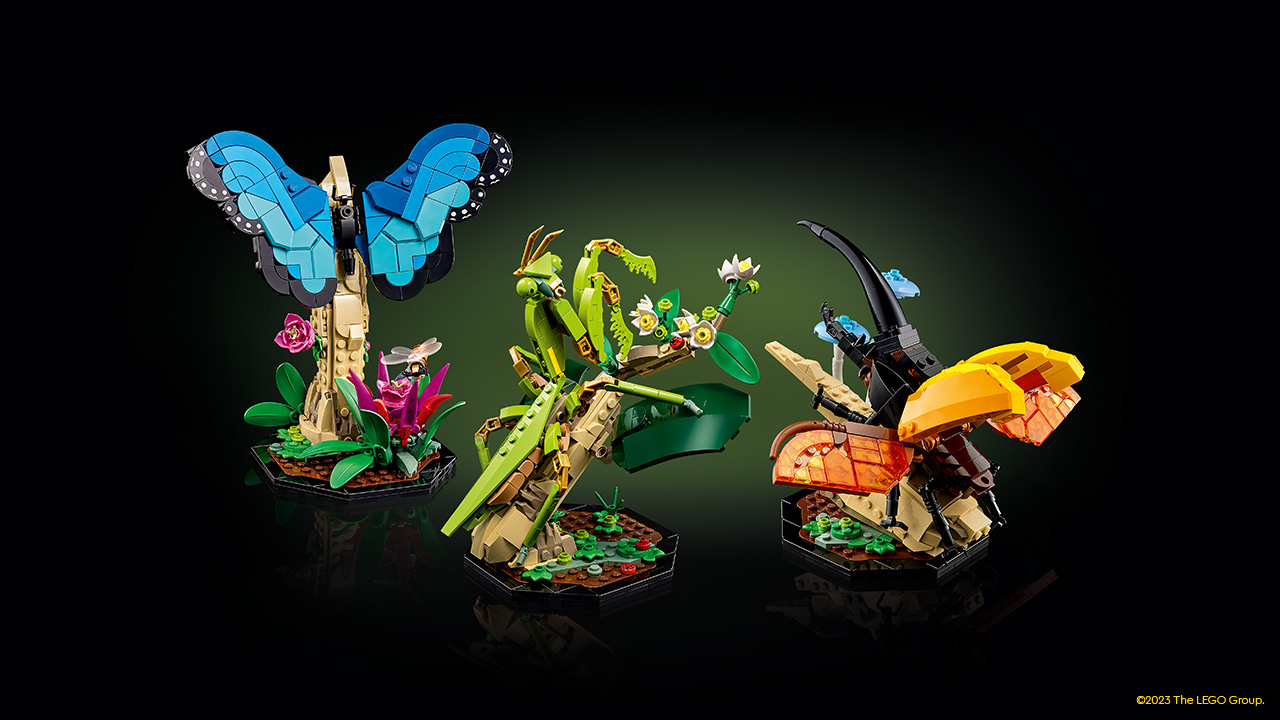 The playlist can now be streamed through the LEGO website.