High-fashion Homer: 'The Simpsons' star features in latest Adidas collab
By Rupert Cole on Tuesday, August 22, 2023
Adidas Stan Smiths are a footwear staple, particularly amongst Gen-Z, and there's nothing more likely to cut through to a Gen-Z audience than memes. At least, this seems to be the strategy with Adidas' latest collaboration. The brand have released a fresh interpretation of the classic tennis shoe, featuring the beloved Simpsons' meme: Homer backing slowly into a bush.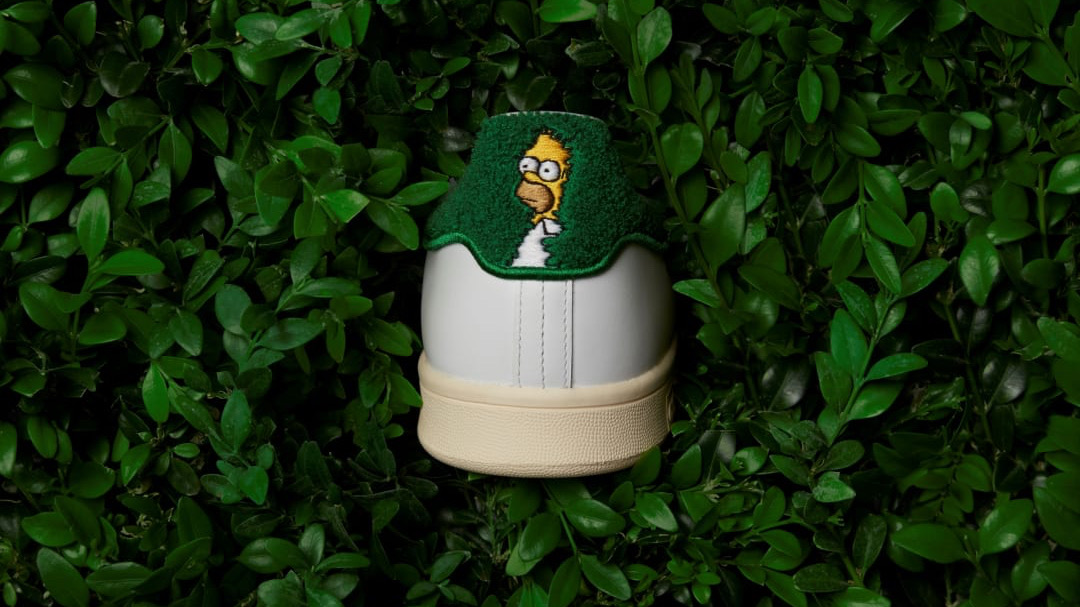 The shoe retains its classic vegan leather look, however this is embellished by a green fleece heel tab with Homer's embroidered face peering out in the style of the meme. Adidas have also added Homer's likeness to the tongue of the shoe, partially hidden beneath the laces. Finally, they have changed the lettering on the side of the shoe from 'Stan Smith' to 'Homer Simpson'.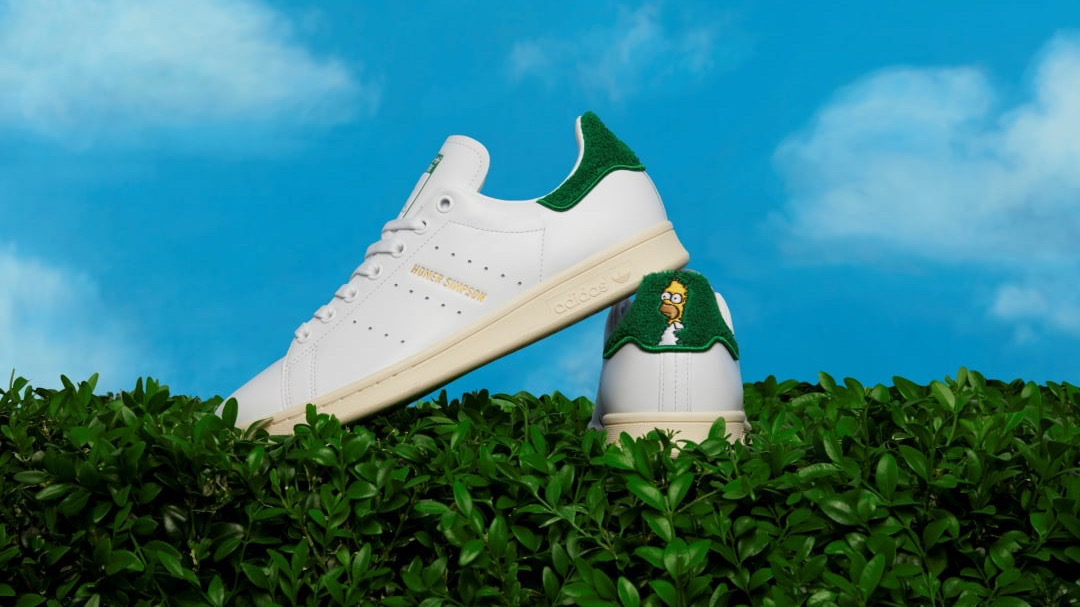 This certainly isn't Adidas first collaboration, nor even their first Simpsons-inspired shoe, as the brand released a kids' shoe made out of Marge Simpson's 'hair' (fleece material in the same shade as Marge's hair is dyed in the show) in autumn last year. Furthermore, this isn't Homer's first foray into fashion, as he starred in Balenciaga's Spring/Summer 2022 unveiling back in 2021.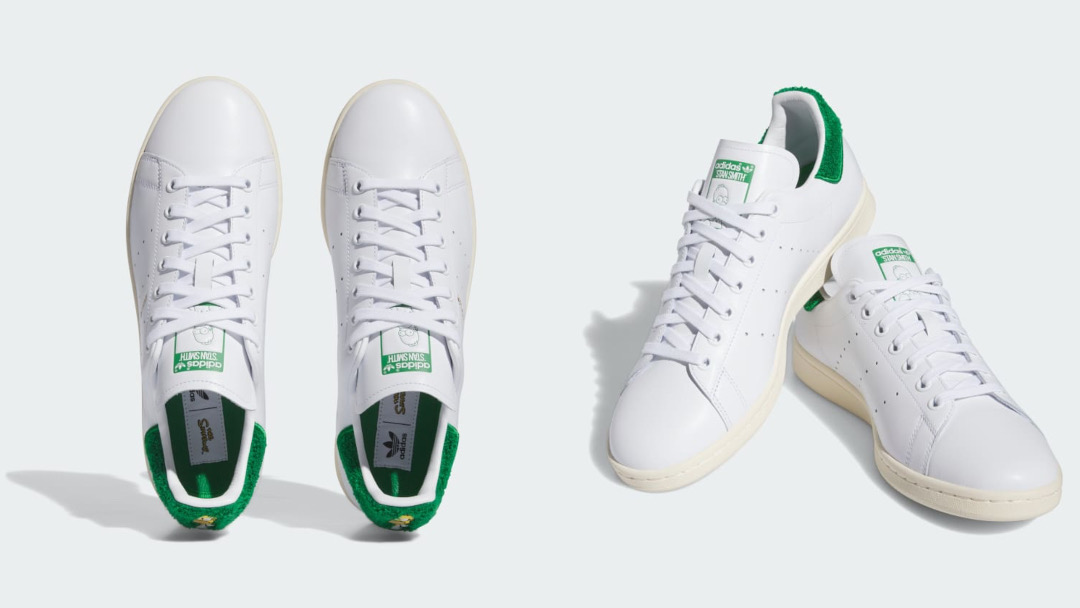 The Simpsons has over 750 episodes across 35 seasons, and has a dedicated fan base, so this could be a wise move by Adidas.