The beautiful game in the most beautiful place on Earth
By Lucy Mitchell on Tuesday, June 27, 2023
Tourism NZ have created a full-sized football pitch in the remote southern highlands of Aotearoa, New Zealand, to mark the one-month countdown to FIFA Women's World Cup 2023, which is being hosted by Australia and New Zealand.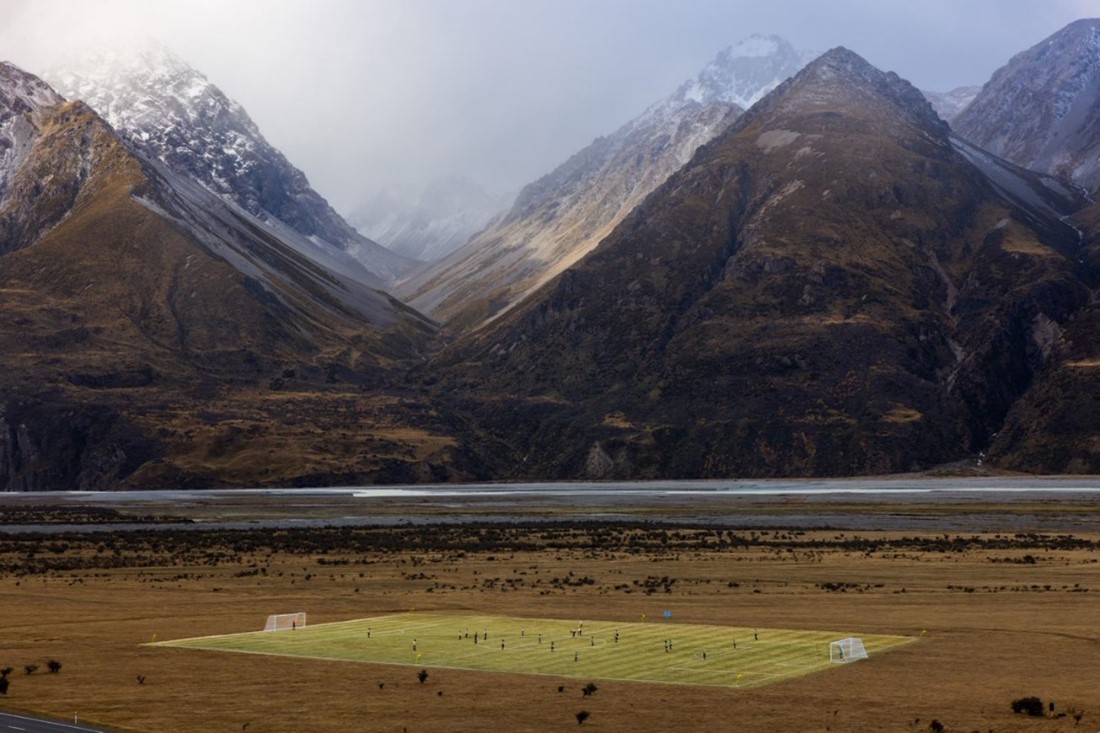 Two local teams played at the foot of these mountains, which was painstakingly created by hand over six weeks, adhering to the strictest environmental principles to ensure the land can be returned to its natural state. The game came to a 1-1 draw, and was refereed by the current referee and New Zealand Football National Referee Development Manager, Lindsey Robinson.
"I came here today to referee the game in the most beautiful place on earth. Aside from the stunning landscape, it was a great game of football," says Robinson.
Agency: Special PR