ChatGPT billboard triggers ad war between McDonald's, Burger King and Subway
By Brooke Bolcho on Thursday, June 15, 2023
A McDonald's billboard in Brazil kickstarted an AI ad war between competing fast food chains Burger King and Subway as they taunt each other to prove how iconic or big their famous products are.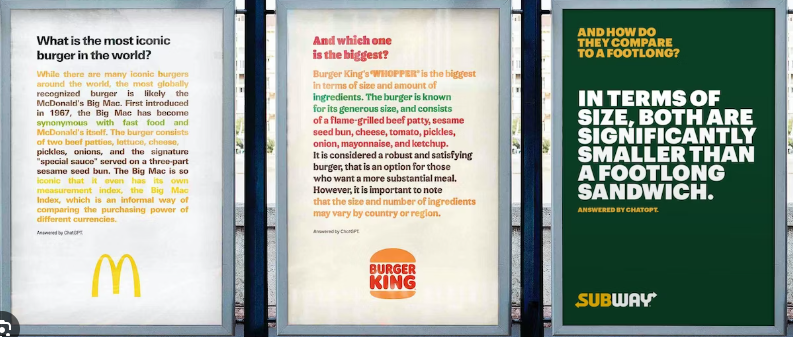 It all started with McDonald's using ChatGPT to generate a typographic poster answering the question of 'What is the most iconic burger in the world?' with the colour of the text resembling the various layers of the iconic Big Mac burger. The text itself is simple and informative as one would usually get from ChatGPT, recounting the history and ingredients of the Big Mac, but the fun concept of the burger-inspired font colour makes for an eye-catching ad.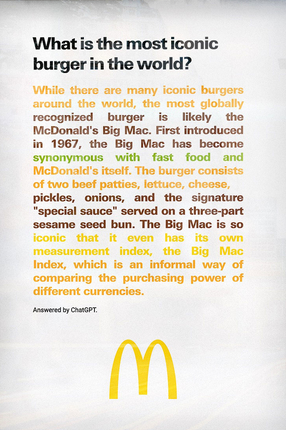 Almost instantly after the billboard was put up, Burger King responded with its own poster right next to McDonald's with the follow-up question, 'And which is the biggest?' alongside the font colour change to represent the layers of their famed Whopper burger. According to ChatGPT, the Whopper is "considered a robust and satisfying burger" that makes for a "more substantial meal".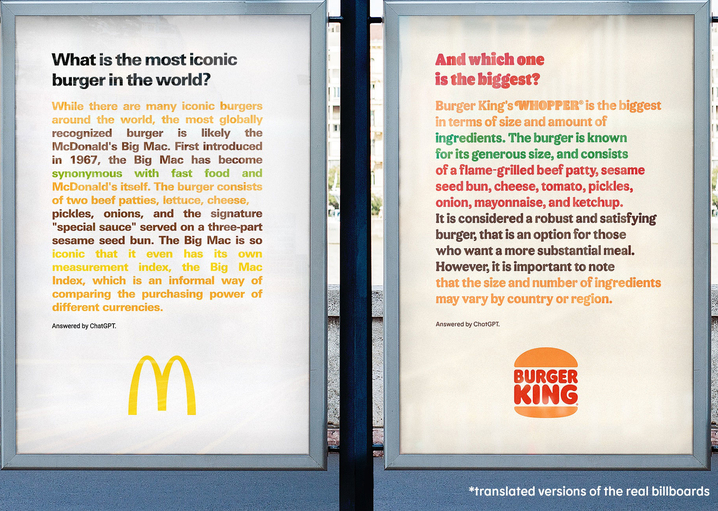 Now, Subway has jumped into the brand beef with their own AI-generated billboard bragging about how their Footlong Sub trumps both burgers which are both "significantly smaller" than Subway's sandwich – the text is also larger in size which adds to the intentional dig at McDonald's and Burger King.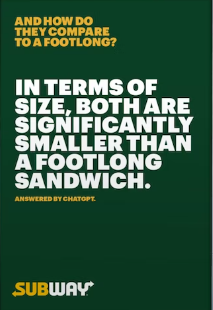 The AI-generated billboards were the work of Saatchi and Saatchi, a creative agency based in London. Franki Goodwin, Chief Creative Officer at Saatchi & Saatchi, said: "There's a lot of chat about ChatGPT and, while we try not to get too caught up in hype trends, we couldn't resist getting in on this conversation.