Black Mirror unleashes dystopian reality as fans become billboard stars
By Brooke Bolcho on Friday, June 23, 2023
Fans of the hit anthology series 'Black Mirror' got a taste of their own episode when they discovered their faces on massive billboards across the UK.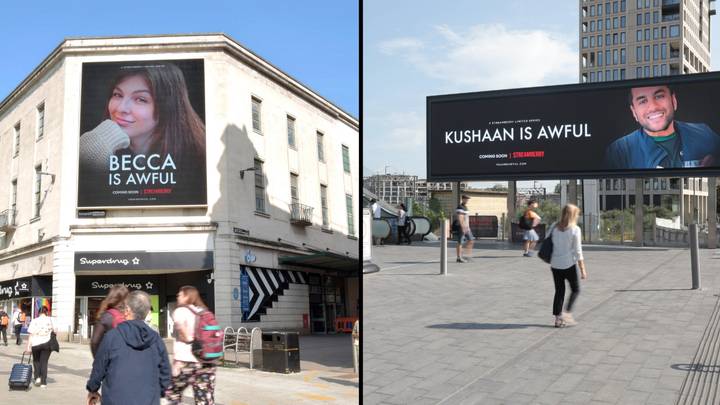 This innovative promotion was an ingenious tie-in with the season's opening episode 'Joan is Awful', as fans of the show found themselves transformed into characters. 
In the season six opener, Joan (played by Annie Murphy) discovers that her private life has been turned into a TV show by a fictional streaming service called Streamberry. Unknowingly, Joan had consented to this by accepting the streaming service's terms and conditions, leading to her being portrayed by an AI-generated Salma Hayek.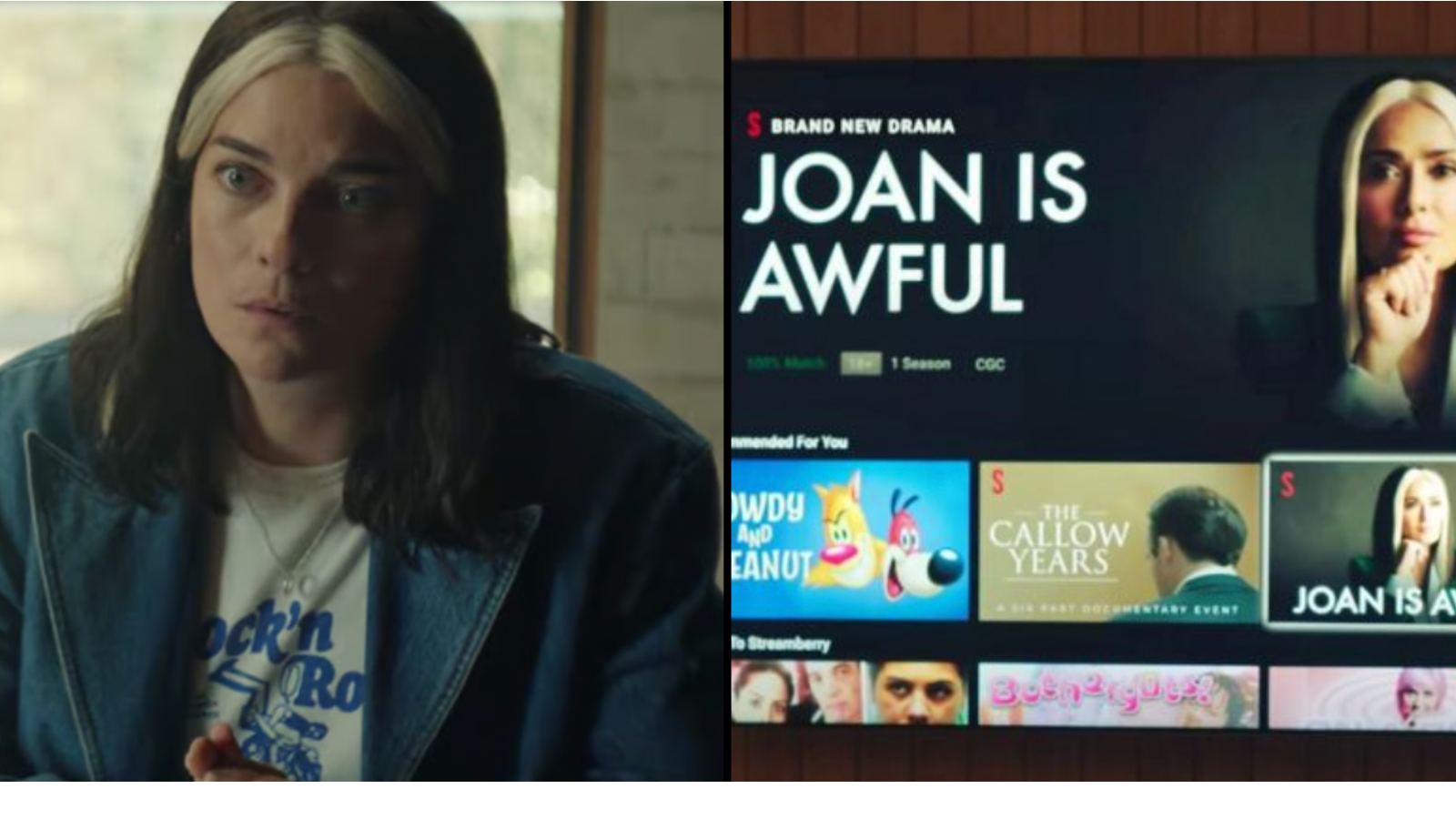 To coincide with the new season, Netflix launched a Streamberry website which allowed people to upload their pictures and create personalised posters for their own '…is Awful' dramas. However it seems that many users, much like Joan, failed to thoroughly read the terms and conditions.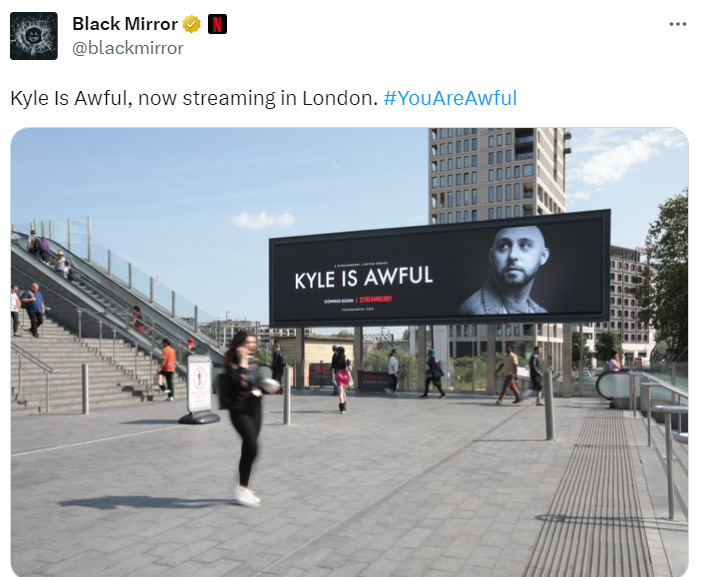 To the surprise of fans, Black Mirror's Twitter account started sharing pictures of the billboards, featuring the faces of those who had used the poster tool.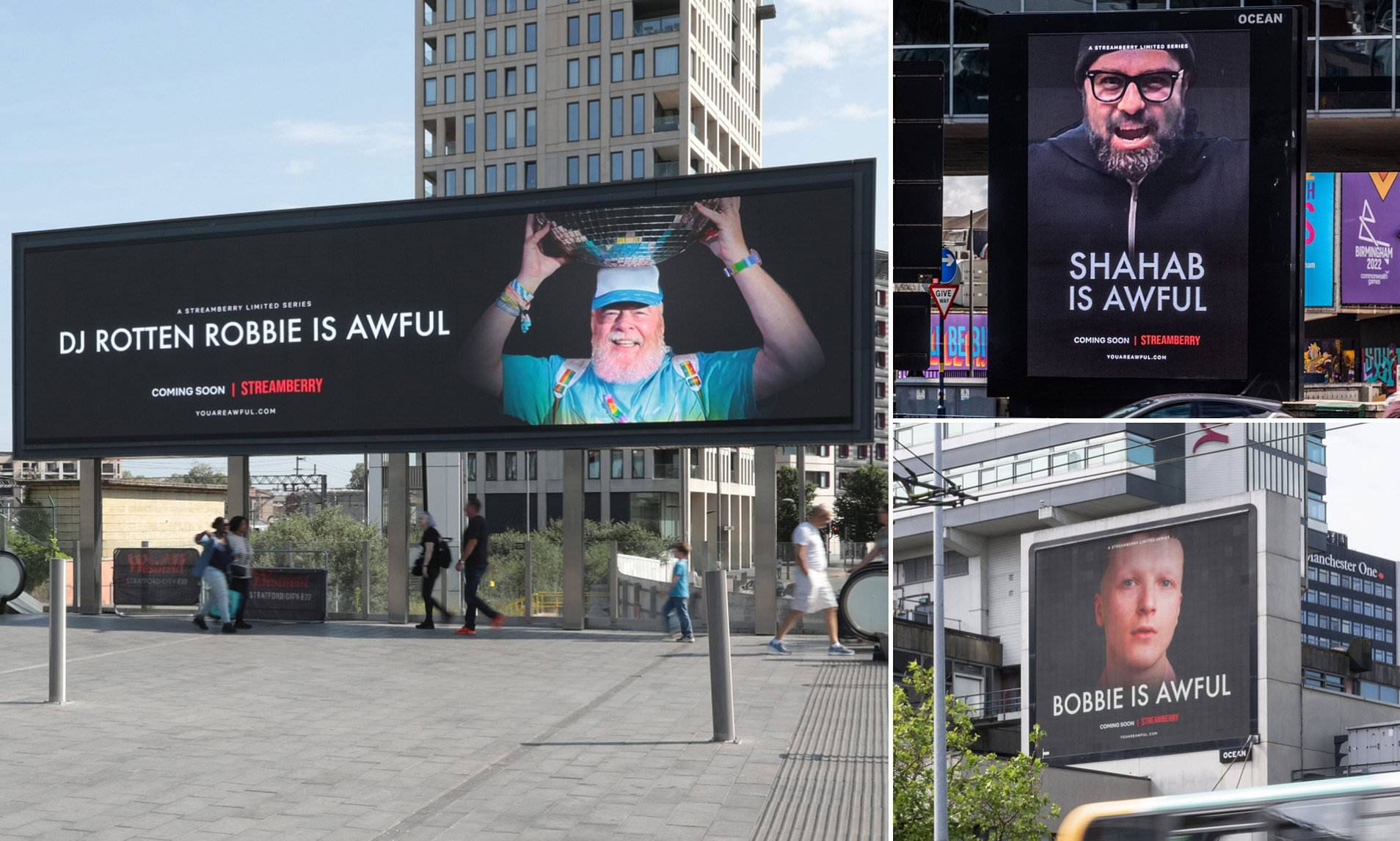 Make your own poster… if you dare.