The LEGO Group collaborates with women's football stars to encourage children to embrace play without limits
By Catriona Barnard on Tuesday, May 30, 2023
The LEGO Group has joined forces with prominent women's football icons to inspire kids to embrace unstoppable play. In a ground-breaking partnership, the renowned toy company aims to promote creativity, resilience, and empowerment through the universal language of football.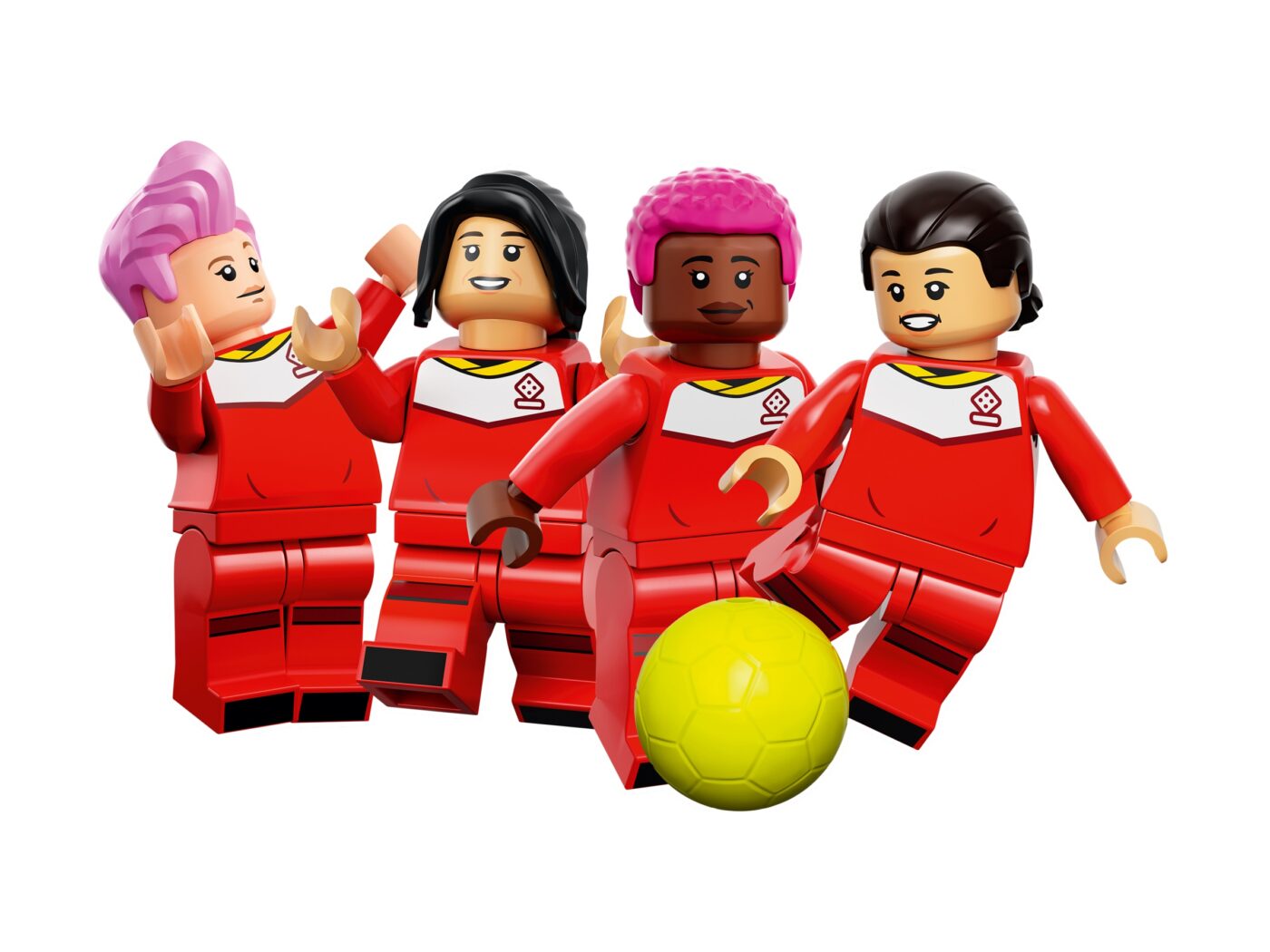 Through this collaboration, the LEGO Group strives to ignite the imaginations of children worldwide by showcasing the remarkable stories and achievements of women's football stars including Megan Rapinoe, the former captain of the USA Women's team, the multi-talented Yūki Nagasato, world-class striker Sam Kerr, and global superstar Asisat Oshoala.
By spotlighting these role models, they hope to encourage kids to break barriers and overcome challenges, fostering a sense of fearlessness and determination.
The campaign aims to demonstrate the power of play in fostering important life skills such as teamwork, perseverance, and self-expression. By emphasizing these values, the LEGO Group and the women's football stars aim to inspire children to embrace their limitless potential and develop a lifelong passion for sports and creative endeavours.
With LEGO's renowned building sets and the real-life experiences of these exceptional athletes, the collaboration seeks to bridge the gap between the physical and imaginative worlds. By integrating the excitement of football and the limitless possibilities of LEGO play, children are encouraged to dream big, build their own stories, and embark on their unique journeys of unstoppable discovery.
The LEGO Group's partnership with the stars of women's football underscores their commitment to fostering inclusivity and empowering children of all genders to express themselves freely. By highlighting the achievements of female athletes, they aim to create a more equitable world, where every child feels inspired to break through societal barriers and pursue their passions.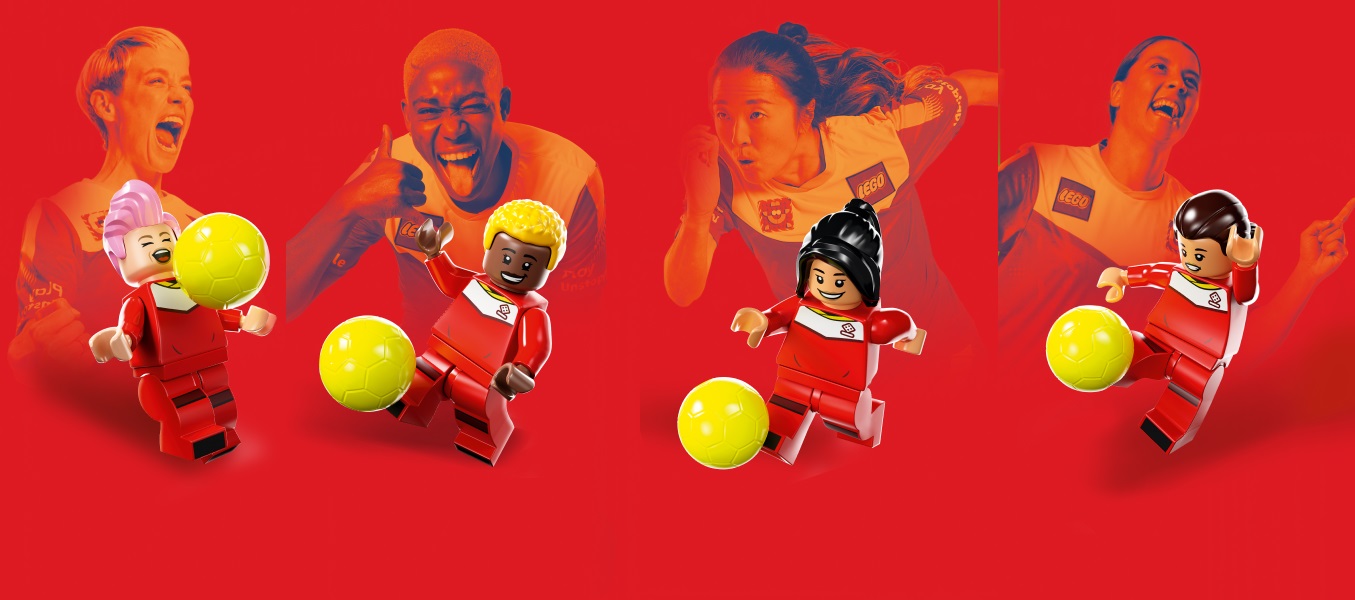 Celebrating Revolutionary Play
The Play Unstoppable initiative is dedicated to celebrating and embracing a new era of play and creative building, empowering girls to break free from the limitations imposed by stereotypes.
According to a research study commissioned by the LEGO Group and conducted by the Geena Davis Institute in 2021, girls are increasingly confident in participating in various forms of play and creative activities. However, they still face societal obstacles rooted in gender biases.
The study reveals that girls exhibit a greater resistance to traditional gender stereotypes in creative play compared to boys. For example, only 62% of girls believe that certain activities are exclusively meant for one gender, while 74% of boys hold such beliefs. Moreover, girls demonstrate a more open-minded approach to diverse forms of creative play, including unconventional activities like football and ballet. A significant 82% of girls believe that both girls playing football and boys practicing ballet are perfectly acceptable, while only 71% of boys share this belief.
Sam Kerr, a prominent figure in women's football, expresses her enthusiasm for the partnership with the LEGO Group, stating, "Play, both on and off the field, allows children to explore their identities, build confidence, and feel like valued team members. Although women's football is gaining recognition globally, there are still stereotypes that hinder girls' hobbies and playstyles. I hope that by witnessing the achievements of women like myself, girls will be inspired to believe in their unlimited potential when pursuing their passions. Collaborating with the LEGO Group allows us to celebrate the diverse dimensions of play for girls and challenge societal expectations."
To promote and support girls in their quest to defy boundaries, the LEGO Group has formed partnerships with two organizations:
The U.S. Soccer Foundation, working together to establish three permanent mini-football pitches across the country. This initiative aims to provide girls with greater access to unrestricted play opportunities.
Football Australia, specifically through Legacy '23 and Our Game, aims to create a community platform that challenges gender stereotypes in football, encourages limitless play, and motivates all girls to embrace their unstoppable spirit.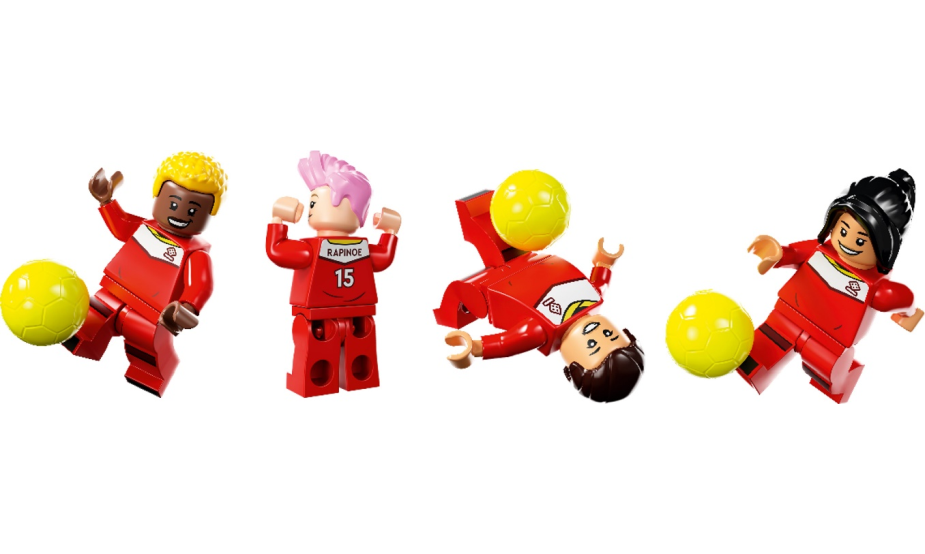 Inspiring Football Icons
In celebration of the unstoppable prowess exhibited in women's football and the extraordinary talent of Megan Rapinoe, Yūki Nagasato, Sam Kerr, and Asisat Oshoala, the LEGO Group is introducing an exciting new football-themed set that invites girls to embrace their love for 'the Beautiful Game' through LEGO play.
The impressive LEGO® Icons of Play set, comprising of 899 pieces, brings the vibrant spirit of community and teamwork in football to life. With a captivating football stadium as its centerpiece, the set features a lineup of 15 minifigures, including 5 players, 8 supporters, 1 coach, and 1 referee. This allows fans of all ages to join the action alongside their football heroes, whether they want to kick off on the field, cheer from the stands, or celebrate victories on the winner's podium. Moreover, the set includes a VAR (Video Assistant Referee) station and referee minifigures to recreate suspenseful play decisions, along with a movable scoreboard that enables builders to compete for victory or replicate live games they follow with excitement.