Uber fancy! Ride like a royal because you might never get another chance
By Trixcel on Thursday, April 27, 2023
Get a taste of a rare royal-esque ride through Dulwich Park – similar to the trip Charles and Camilla will take to Buckingham Palace.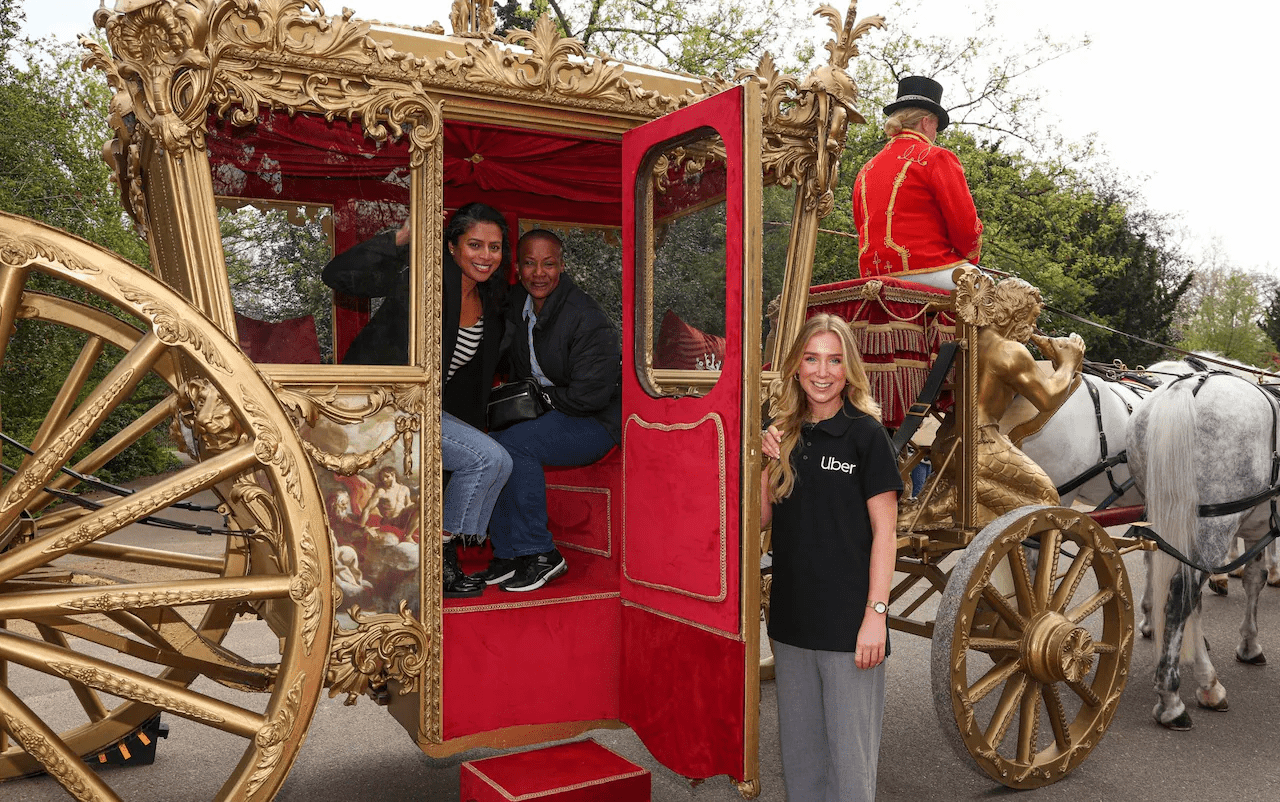 Uber has made it possible for the common person to have a royal experience of riding in a Coronation-style horse drawn carriage though Dulwich Park in South London.
The carriage is modelled after the Gold State Coach from the detailed, golden exterior to its velvet plush upholstery. The Gold State Coach is traditionally used to transport the monarch during Royal events but now, due to its age, it's use is reserved only for the most important occasions.
Royal fans will be able to enjoy this 'once in a life time' occasion for two days (May 3rd-5th) from 1pm-4pm.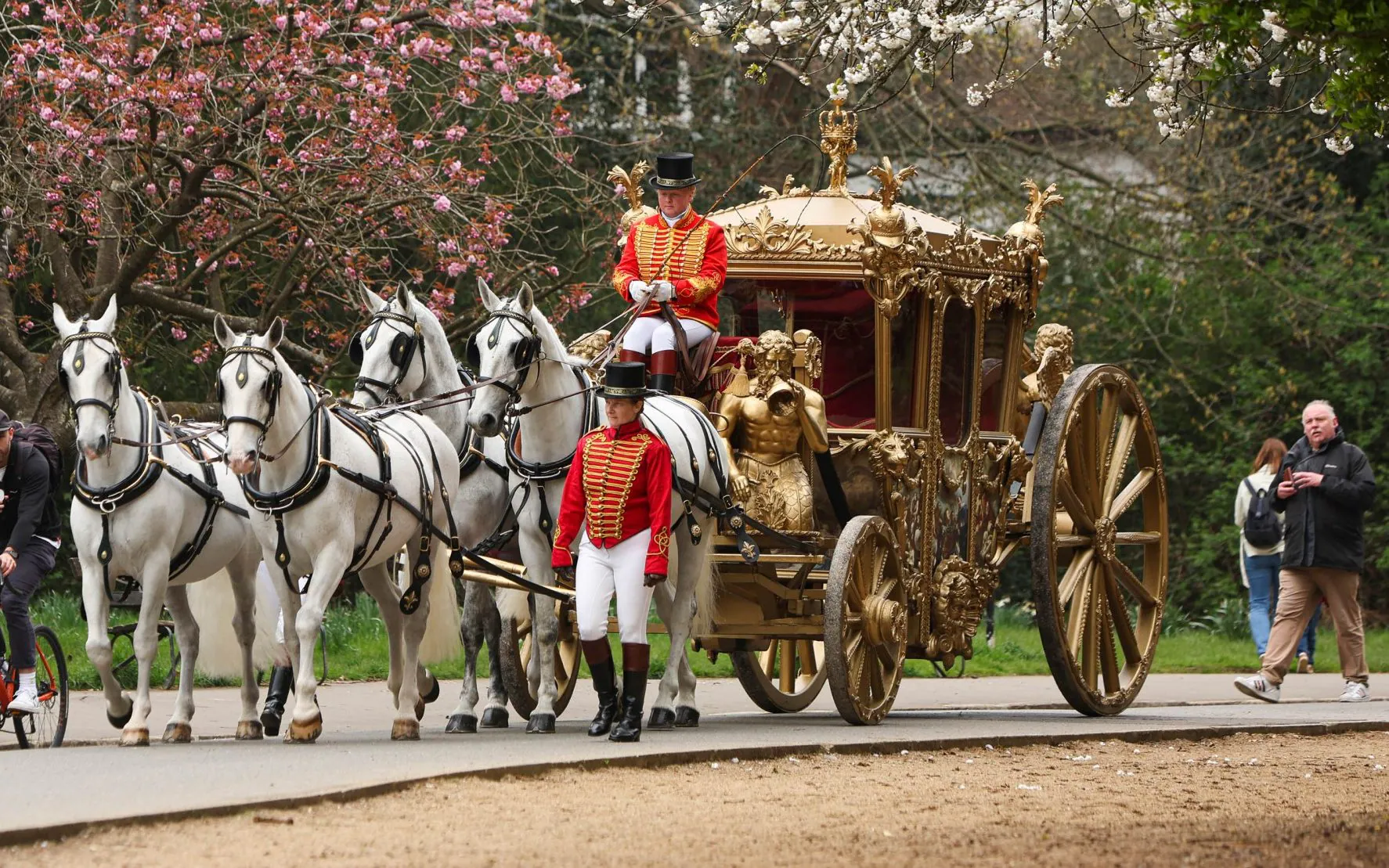 This experience follows research conducted by Uber revealing that 48 percent of Brits said that they would love to experience the majesty of a horse drawn carriage.
Uber UK's general manager, Andrew Brem, said "We're always looking for new ways to add a little Uber magic to our customers' journeys, so we are over the moon to be able to bring the coronation carriage to Uber."
Uber will also be donating to a UK charity supporting the welfare of working animals globally, Spana.