IKEA team up with Shelter to transform showrooms to reflect UK housing crisis
By Catriona Barnard on Wednesday, March 8, 2023
Ikea have teamed up with its UK national charity partner Shelter to transform their famously picture-perfect show rooms into the bleak realities of those dealing with the housing emergency in the UK.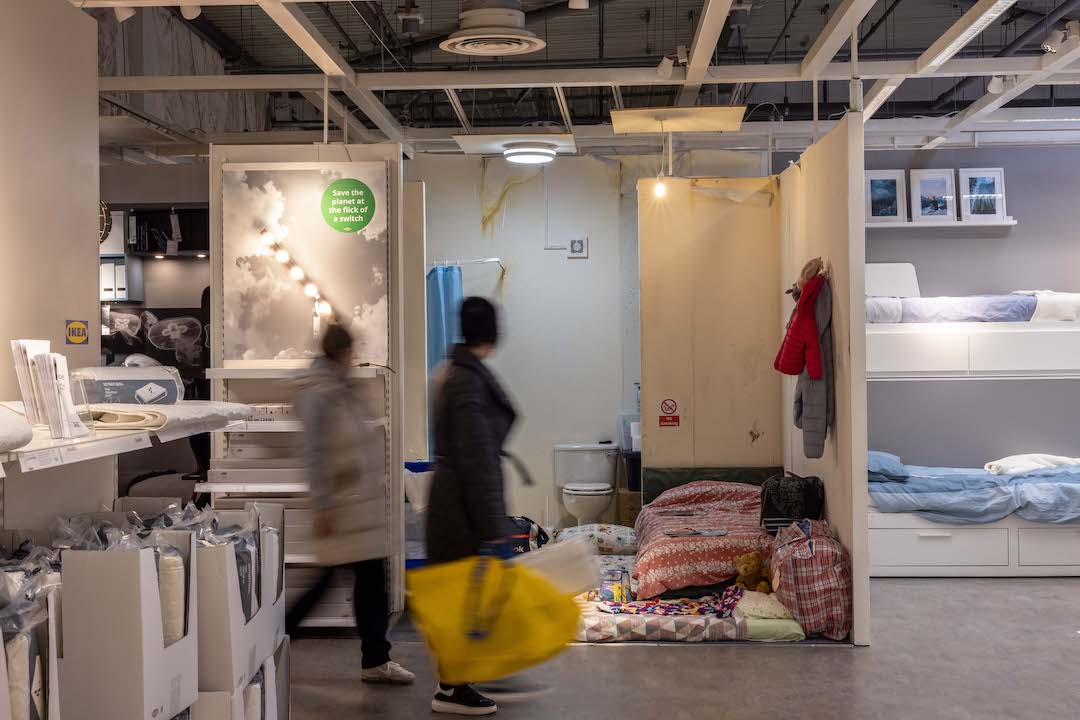 The four remodelled showrooms titled 'Real Life Roomsets' aim to highlight the precarious and cramped conditions that some people face when forced into temporary shelters.
The striking displays can be seen in locations facing some of the nation's worst levels of homelessness – featured in stores located in Birmingham, Bristol, Hammersmith and Warrington.
The thought provoking showrooms are the result of an IKEA survey which revealed one in five people in the UK are concerned about no longer having somewhere to stay. In attempts to hold on to their current homes 18% of the respondents said they took on more work, whilst 17% skipped meals over the past year.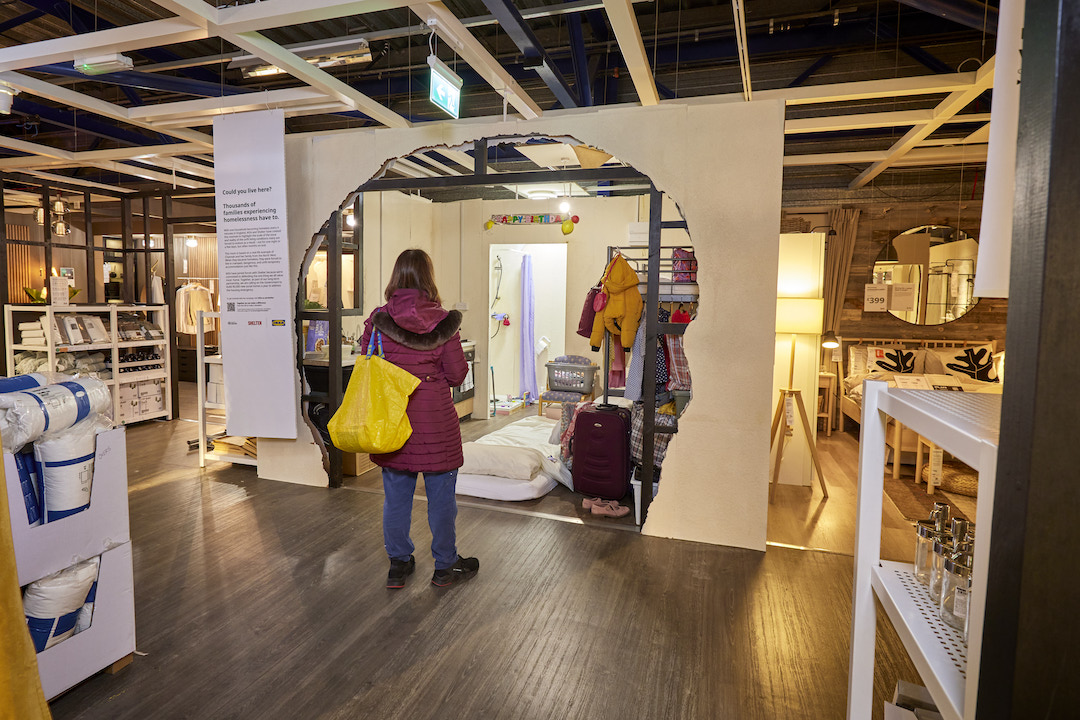 Due to the lack of social housing in the UK, many families have been placed in uncomfortable and sometimes unsafe "temporary" housing such as emergency hostels and cramped flats for years on end and then forced out with very little notice.
The Country Retail Manager and Chief Sustainability Officer at IKEA UK & Ireland,  Peter Jelkeby has said, "The focus on building 'affordable' homes rather than social housing is a distraction from finding a real solution to the housing emergency, which currently relies on the unsuitable provision of temporary accommodation where families are being forced to live in uninhabitable and unacceptable conditions".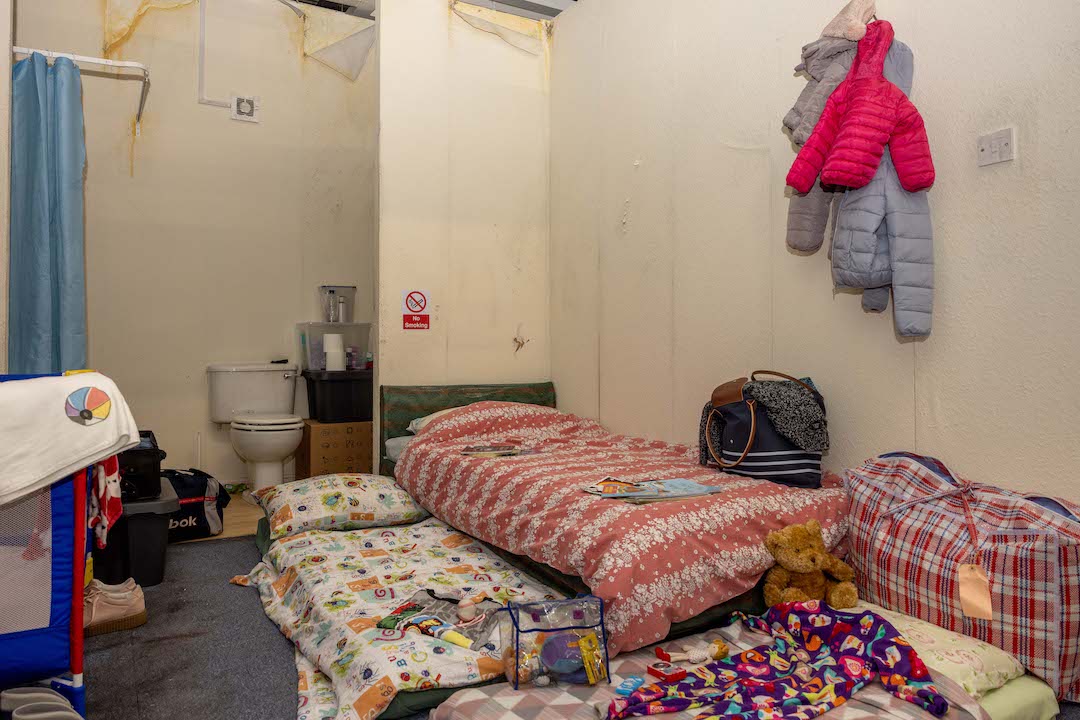 "At IKEA, we believe that everyone deserves a place to call home, which is why we're so proud to partner with Shelter in demanding for long-term change, whilst also helping those directly affected by the housing emergency in our local communities," Jelkeby continues.
The IKEA stunt aims to shine a light on the grim reality of those on the receiving end of the housing crisis and raise awareness of the homelessness crisis.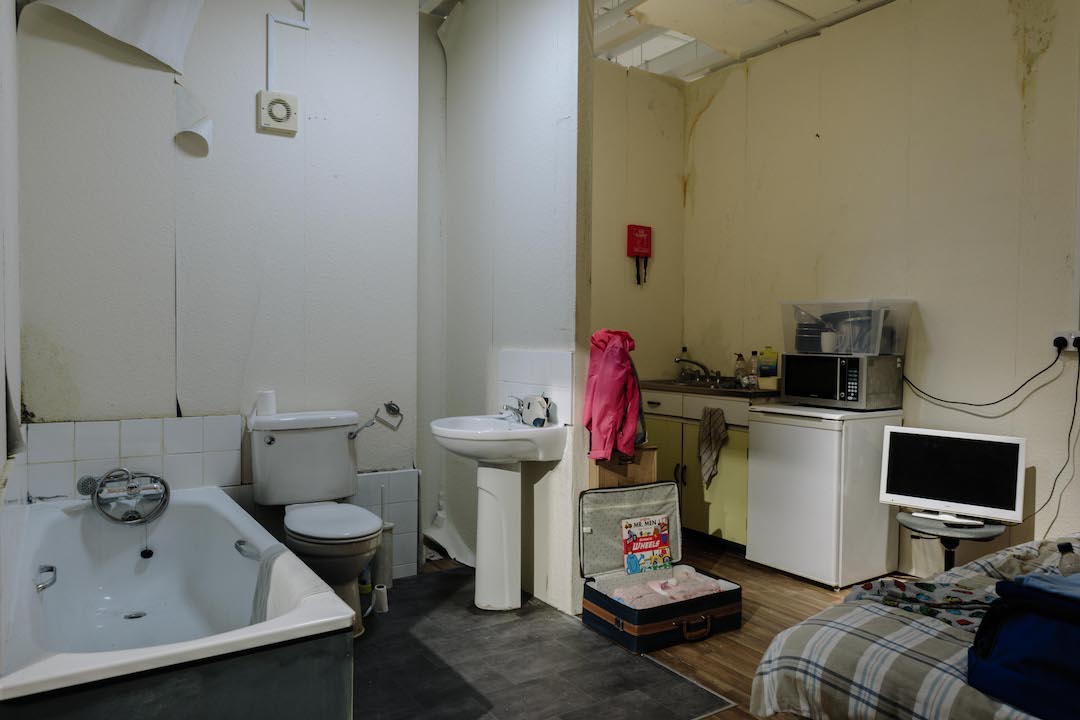 As well as the showrooms, IKEA are pushing for the creation of 90,000 social homes in the country per year by 2030. The company are also working together to advance a new Infrastructure Levy to give affected families affordable, liveable homes.