Burger King's new billboard ad is, quite literally, flames
By Elena Cotton on Tuesday, March 7, 2023
A Doritos billboard was seen up in flames outside a Burger King restaurant in Middleborough.
Naturally with the billboard on fire many gathered round to take photos and videos, which equated to online chatter on social media. Due to the stunt being so dangerous, the fire began in the evening and was supervised asking the public to stay at a safe distance. Many complimented the stunt for it's irony due to Burger King always referring to their burgers as 'Flame-grilled' with their famous tagline "Flame grilling since 1954".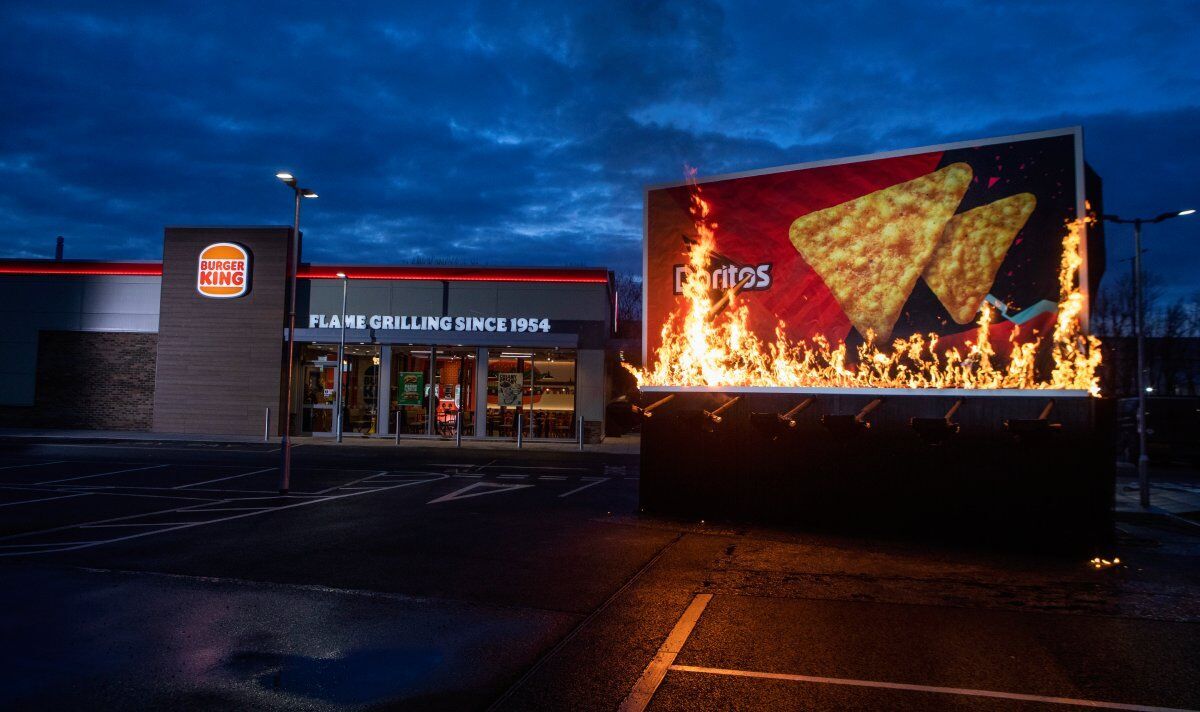 As a result of the Doritos billboard being next to the Burger King restaurant many drew the conclusion that this was teasing a potential collaboration. A spokesperson from Doritos confirmed that the flame grilled Whopper Doritos would be arriving soon, explain "our Flame Grilled Whooper chips, as they taste like the real thing. The triangle Whopper is here".