National campaign launched to address alarming rise of antisemitism in the UK
By Assisi Azzopardi on Tuesday, January 24, 2023
Concerning statistics have revealed that antisemitism is on the rise; according to an analysis of government stats by British non-profit Campaign Against Antisemitism, Jews are five times more likely to be targets of hate crimes compared to other faiths in the UK.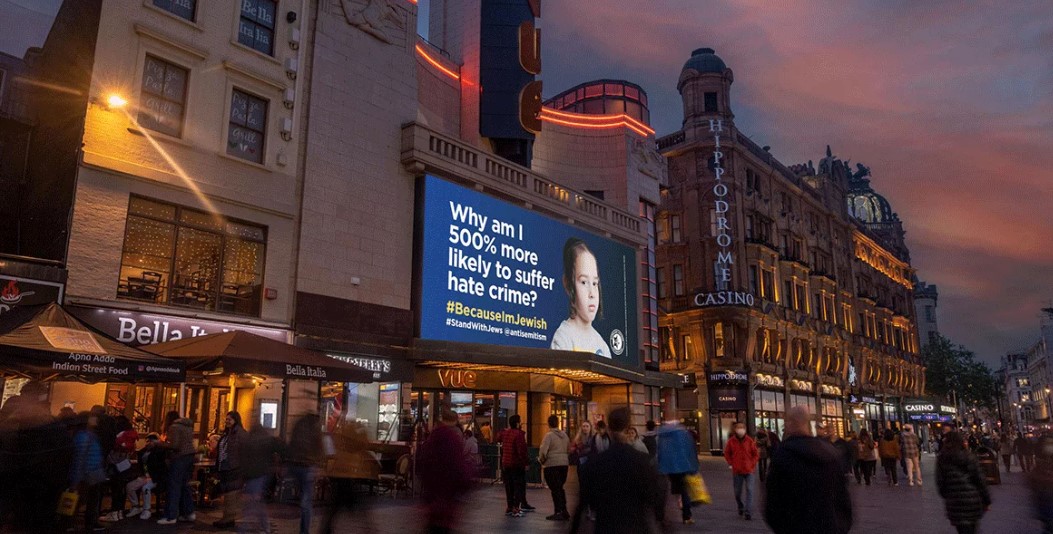 As a result, Campaign Against Antisemitism has partnered with Manchester agency, One Day, to launch their #StandWithJews campaign, urging the public to help combat antisemitism.
The campaign features portraits of individuals from the British Jewish community – including a Charedi Jew, a Holocaust survivor, and recent immigrants to the UK; the portraits are partnered with thought-provoking quotes, including 'Why am I 500% more likely to suffer a hate crime?'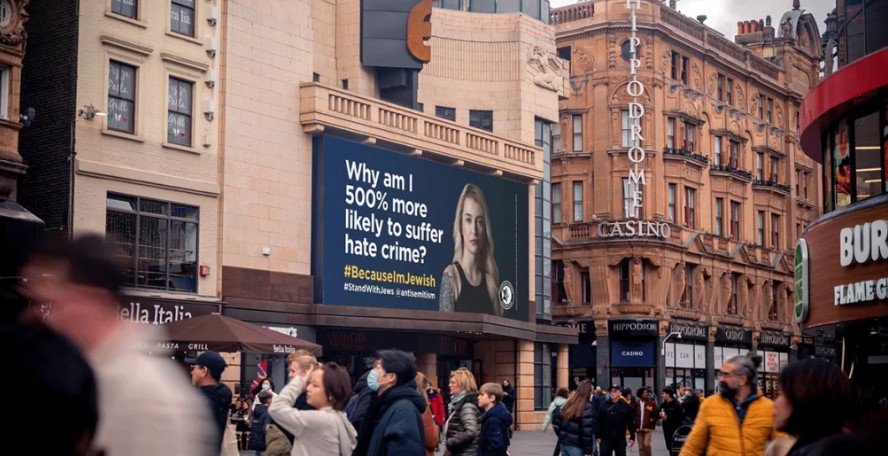 The campaign will run for two weeks and coincide with Holocaust Memorial Day, on January 27th – the billboards will be visible in nine cities, including London, Birmingham, Manchester, Edinburgh, and Glasgow.
Chief Executive of Campaign Against Antisemitism, Gideon Falter, stated "People are utterly appalled when we tell them quite how much Jews are targeted by hate crime. The U.K. is a fundamentally decent and tolerant place, and one of the best countries in the world to live as a Jew, but we still suffer racism and attacks every day simply because we are Jewish. Jews make up barely 0.5% of the national population, and the solidarity of good people who are willing to stand up to hatred and '#StandWithJews' means a great deal to our community and shows the racists that they cannot win."