Domestic violence charity Refuge places 1071 'bad apples' outside Scotland Yard
By Rosie Barker on Friday, January 20, 2023
In a protest against police, the charity Refuge has placed over a thousand rotten apples outside New Scotland Yard headquarters in London, alongside a sign reading '1,071 bad apples, how many more?'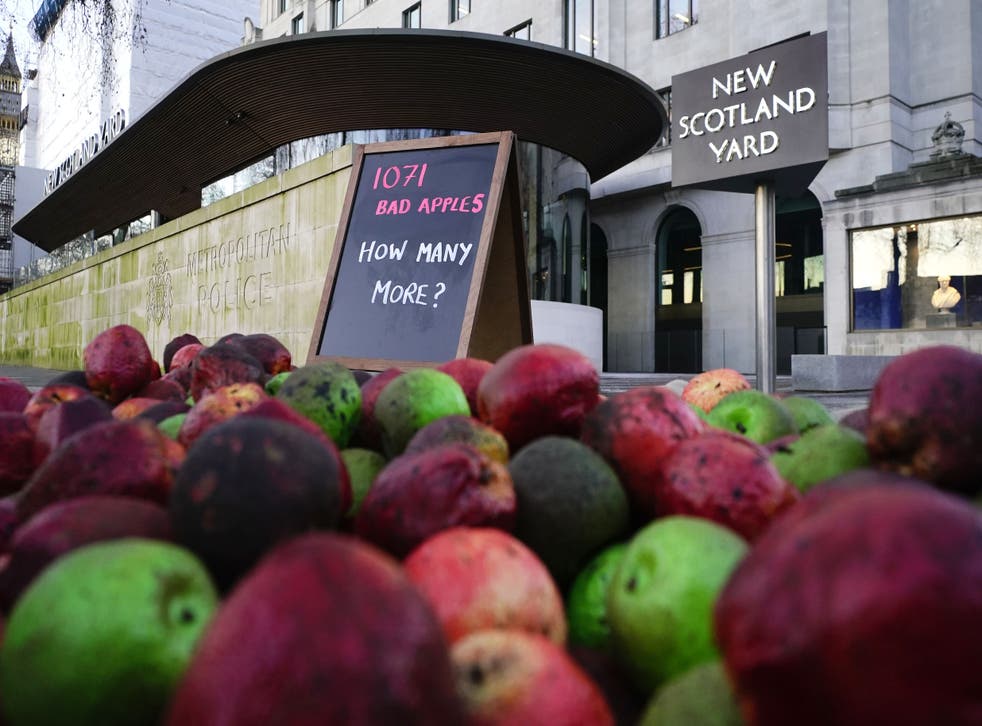 This exact figure signifies the number of Met officers who have been investigated, or are currently under investigation due to domestic abuse allegations, or have allegedly committed violence against women or girls.
The stunt has been prompted by the latest charges made against a serving police officer; David Carrick, who was recently sacked after admitting to a string of sexual offences spanning 20 years, including 24 counts of rape.

In a statement, Refuge CEO Ruth Davison said: "This is not one bad apple; this is a systemic problem across policing. How have these perpetrators of abuse been allowed to enter and remain in positions of power for so long? What happens next must change the culture of policing for good. A force that breeds violent misogyny is not a force that can even begin to protect women and girls.

"Unless radical change to the way the policing system works across the country happens immediately, women and girls will remain unsafe and they will not have the confidence to come forward and report the violent crimes committed against them. That is why Refuge is outside New Scotland Yard today."

The charity has also written an open letter to the Home Secretary demanding that immediate changes be made to our policing system to provide better protection for women and girls.

Read more here