Breast cancer survivors pose for cheeky calendar raising money for breast cancer charities
By Shadia Muse on Tuesday, January 3, 2023
A group of twelve women pose topless in a cheeky calendar named 'Shitty Titties' to raise money for life-saving charities. The women have all endured the 'shitty' breast cancer diagnosis and chemotherapy treatment and came out fighting. They want to show other women that you can still find joy after surviving breast cancer.
Lisa Fleming, 52, organised the Shitty Titties calendar as she knew she needed something to grab the attention of people 'I felt like topless women probably is one of those things that is universally accepted to be funny, if not sexy,' she says.
She explains that the play on words of 'Shitty Titties' was thought on the spot. 'What happened to our titties was shitty. That's the crux of it. It's not that we think there's anything wrong with our boobs.
'In fact, most of us, you know, have been lucky enough to have incredible reconstructions that just weren't possible even 10 years ago.'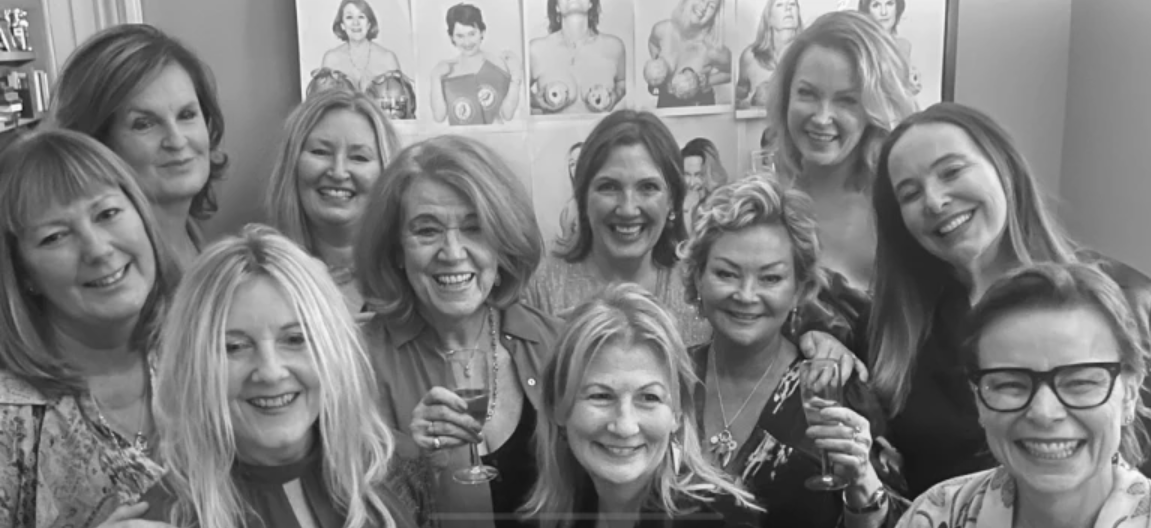 While looking for ideas to raise money, the film Calendar Girls, where a group of women posed nude in a calendar to raise money, came to Lisa's mind. They raised a staggering six million pound for Leukemia Research.
Lisa says: 'I thought, although it's been done before, imagine if we could do it with 12 women who had all had breast cancer?
'I knew straight away that I knew 12 women who'd had breast cancer. Which isn't shocking when you realise that one in seven women are diagnosed with breast cancer.'
Surviving breast cancer changed Lisa's relationship with her body but she now has more respect for her body 'We can celebrate our bodies and celebrate the fact that we've survived this hideous disease and all the brutal treatment that it's put us through.'
The photos were taken by Lisa's sister-in-law, and the final ones were published without any editing.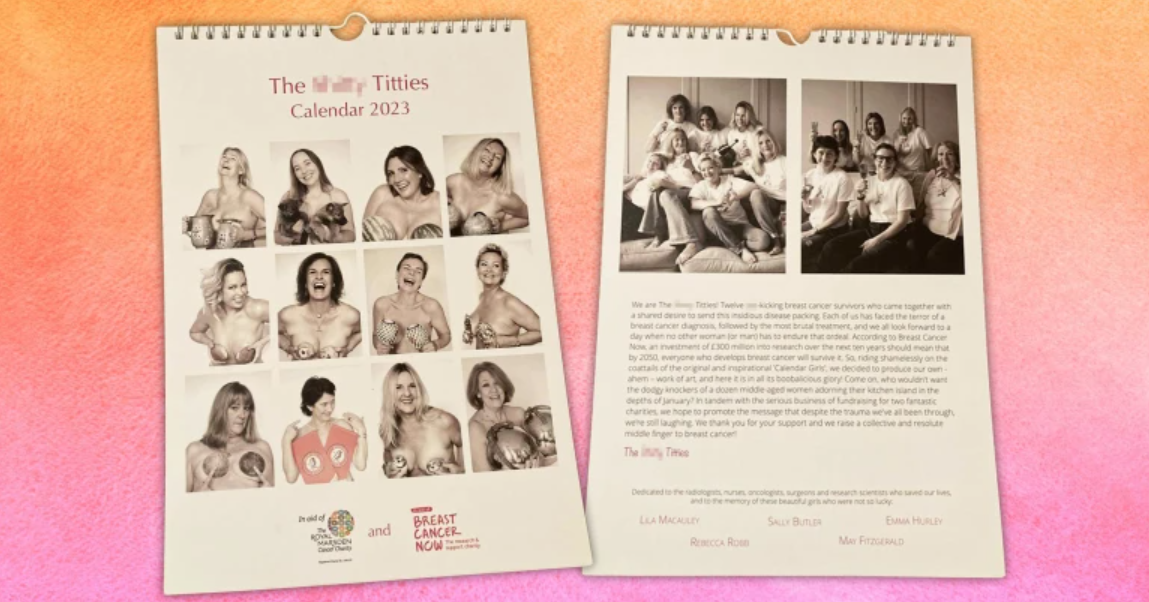 Twenty years ago, anyone diagnosed with breast cancer had just a 40% chance of being alive ten years later. Today they have an 80% chance. Lisa and the estimated 56,000 people who are diagnosed with breast cancer every year have a far better outcome thanks to the money invested in research and the support provided by breast cancer charities.
Shitty Titties have already raised more than £16,000 for the Royal Marsden Cancer Charity and Breast Cancer Now through sales of the £15 calendars which can be purchased here.