Theodora Foundation bring the magic of theatre to a childrens hospital
By Owen Hill on Tuesday, December 6, 2022
A hospital is not a fun place for anybody, but especially for children. Being surrounded by drab colours, endless tests, and grown-up talk deny a child the opportunity to be just that – a child. Enter stage left, the Theodora Foundation: a children's charity who have been working with Swiss hospitals since 1993, and their new short film "Rosie and the Rainbow"; part of their Behind The Curtain campaign.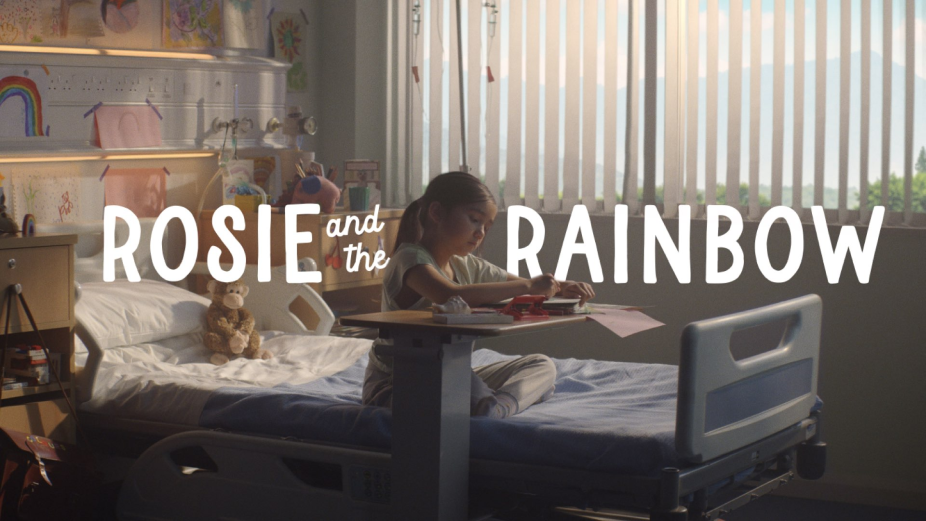 The campaign, launched by Havas Geneva and UNIT9 Films, brings the magic of the stage to children's hospitals in an initiative to encourage donations to their cause, but also to bring some joy back to the daily life of child patients, with help from their Giggle Doctors (AKA Dream Doctors).
The Dream Doctors use performing arts during their daily rounds, stimulating a child's imagination and helping them rediscover the wonders of being carefree.
The film 'Rosie and the Rainbow' follows the story of a young girl on a quest to get back the colours of the rainbow, which were stolen by 'the NOTHING'. It's available to watch in one cinema in Luzurne, and you can watch it in the company of the Dream Doctors from the Theodora Foundation, and the children who co-wrote the incredible story.
Gabriel Mauron, ECD at Havas Geneva said "It's not very often that you see advertising taking the form of a 10 min documentary and a film. We love how this format helps truly understand the beautiful work the Foundation is doing and the very special relationship the Giggle Doctors have with the young patients. Finishing on Rosie and the Rainbow, an ode to optimism, shows how art and creativity can be used as a form of therapy and help the kids find their carefree spirit again even within the confines of a hospital ward."
Luke and Joseph, directors at UNIT9 Films said "This feels like a special project, to be able to travel to Switzerland and experience Theodora Foundation's important work first-hand was really inspiring. It was really exciting to get these children to contribute to the film, they helped write the story of 'Rosie and the Rainbow', essentially it's their film. We hope these two content pieces help raise awareness for Theodora Foundation, it's vital work and really does help the lives of many children who have to stay in hospitals for long periods."