This miniature cinema doubles as a bat box
By James Herring on Tuesday, December 6, 2022
TV streaming service NOW and the Bat Conservation Trust have joined forces to help protect the UK's declining bat population.
To coincide with the launch of The Batman on NOW, a limited-edition run of bat boxes, styles as mini cinemas, will be distributed for free.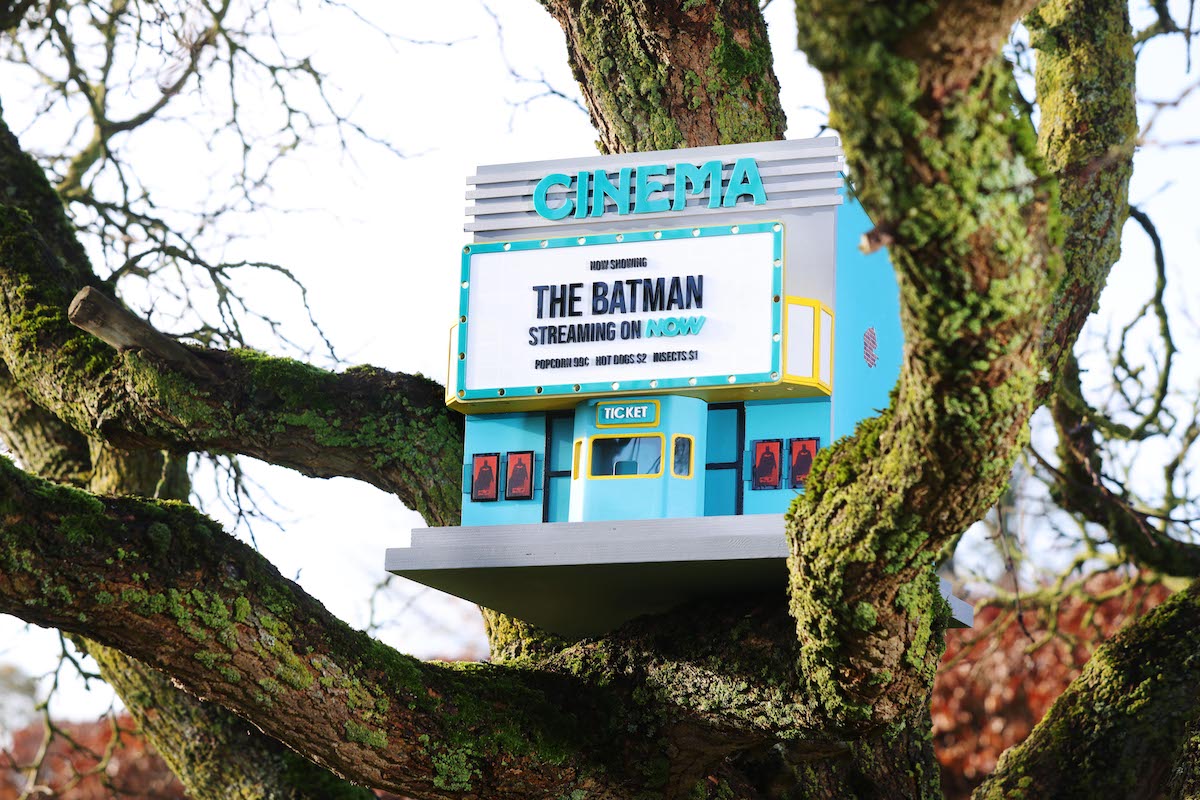 The exclusive 'bat box office' (which promotes NOW's release of The Batman) measures just 40cm x 40cm and is an exact miniature replica of a traditional cinema, featuring show lights, listings and six tiny roost seats.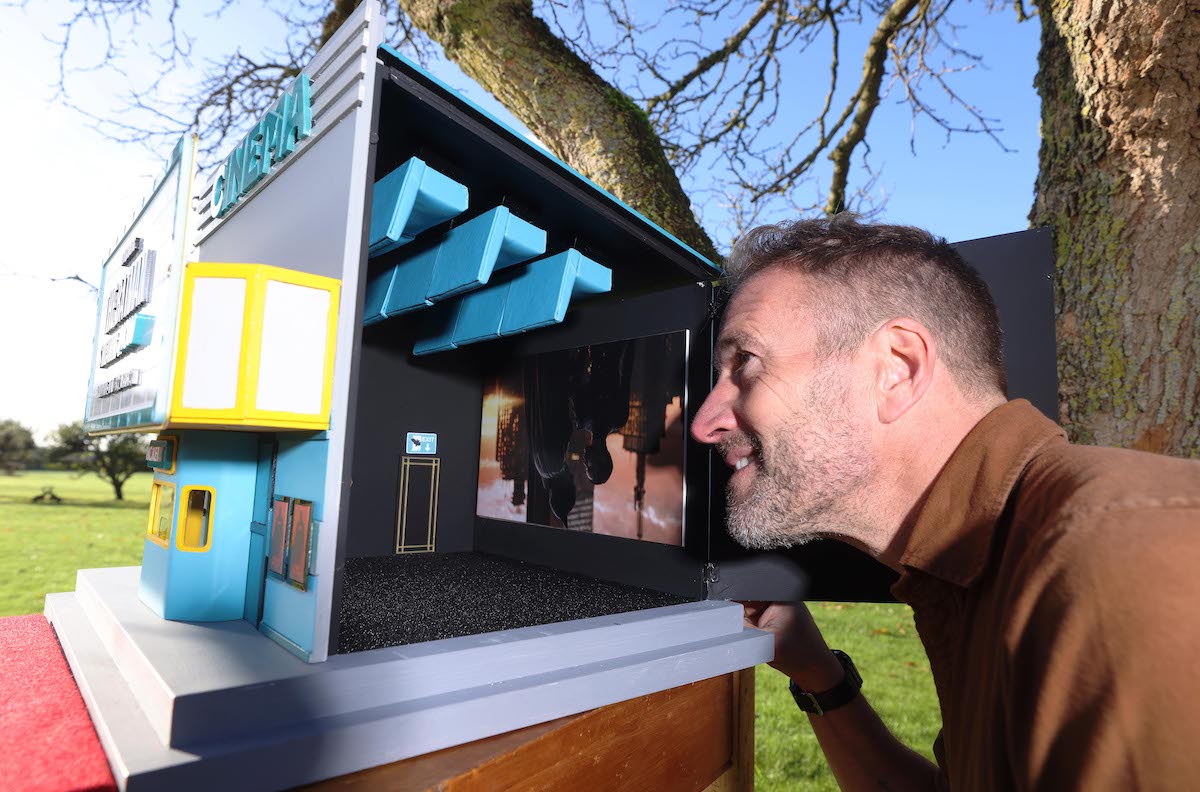 As well as being the inspiration behind everyone's favourite Gotham Super Hero, bats are one of the most endangered species in the UK, with six of our 18 indigenous species at risk of extinction.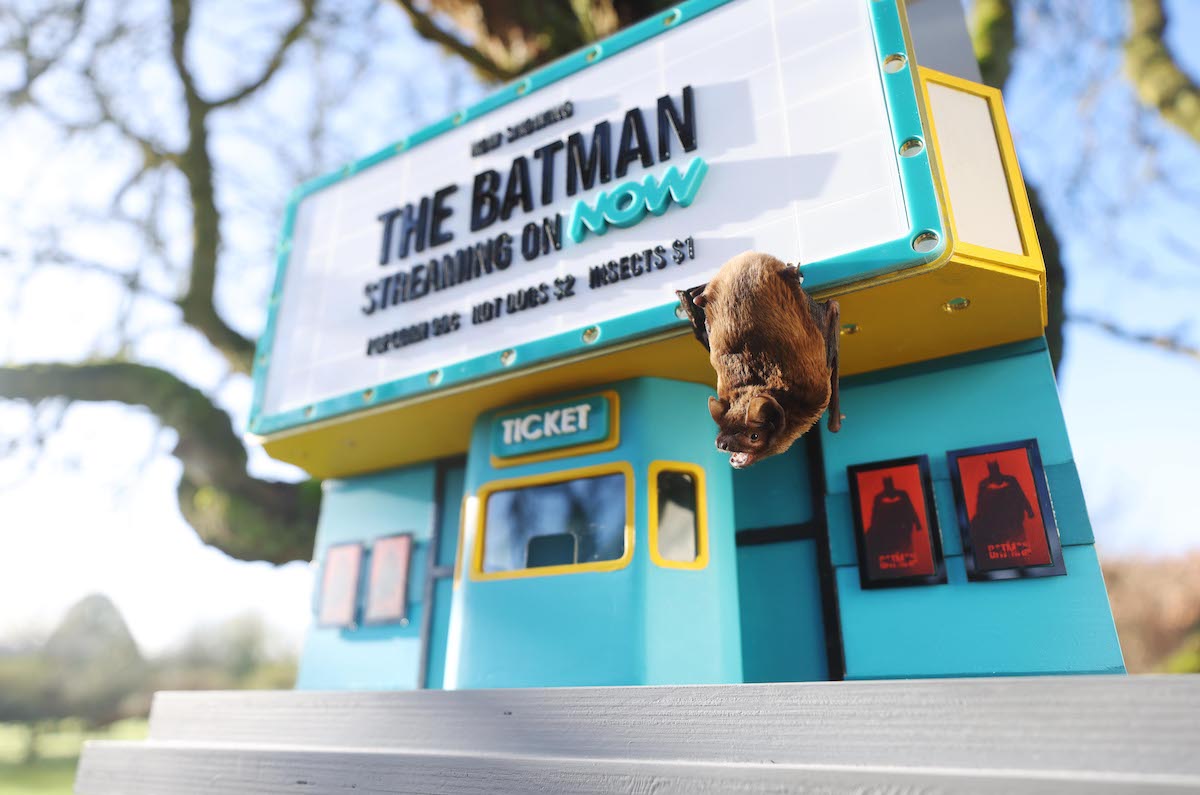 100 cinema-themed bat boxes are available to claim for FREE – simply apply here.
Calling all Bat-thusiasts! We've joined forces with the @_BCT_ to encourage you to channel your inner Super Hero and help protect the UK's declining bat population. #BatBoxOffice #TheBatman pic.twitter.com/hrgJeyLuW5

— NOW (@NOW) December 6, 2022
Agency: Fever PR