Welcome to the 'Colonel's Arms', KFC's all-new London pub
By Catriona Barnard on Wednesday, November 23, 2022
Last week KFC opened the doors on its first-ever pub, based in West London where you can indulge in pints and KFC being brought straight to your table.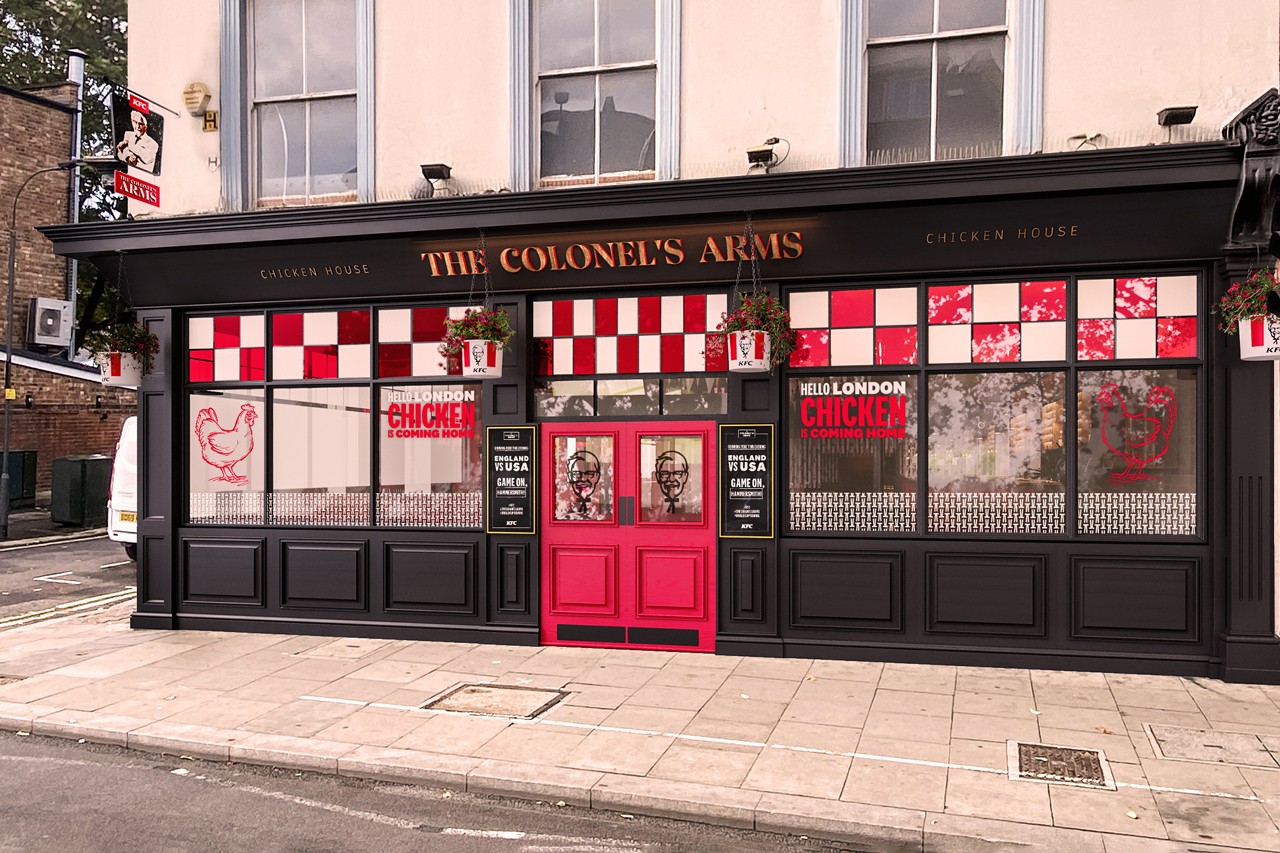 Located in Hammersmith, the pub aptly named the Colonel's Arms puts a KFC twist on the traditional British establishment. The pub has plenty of screens, lots of pints and even features a foosball table. On top of all those elements you can order their finger-lickin' chicken directly to your table to create the perfect football viewing scenario.
KFC have also released special Colonel's Arms merchandise including a limited-edition pint glass, bottle openers, bar mats and coasters. The range was made available on the KFC merch shop.
The pub opened on Fulham Palace Road on November 25th and a select number of tickets were also made available to pre-purchase via the Eventbrite website.