Duolingo sponsor 'the other Qatar' ahead of the controversial World Cup
By Catriona Barnard on Tuesday, November 15, 2022
The language-learning app, Duolingo, has announced it is the official sponsor of Qatar Football Club, which is in fact an amateur football team from Rio de Janiero, Brazil, that has been dubbed 'the other Qatar'.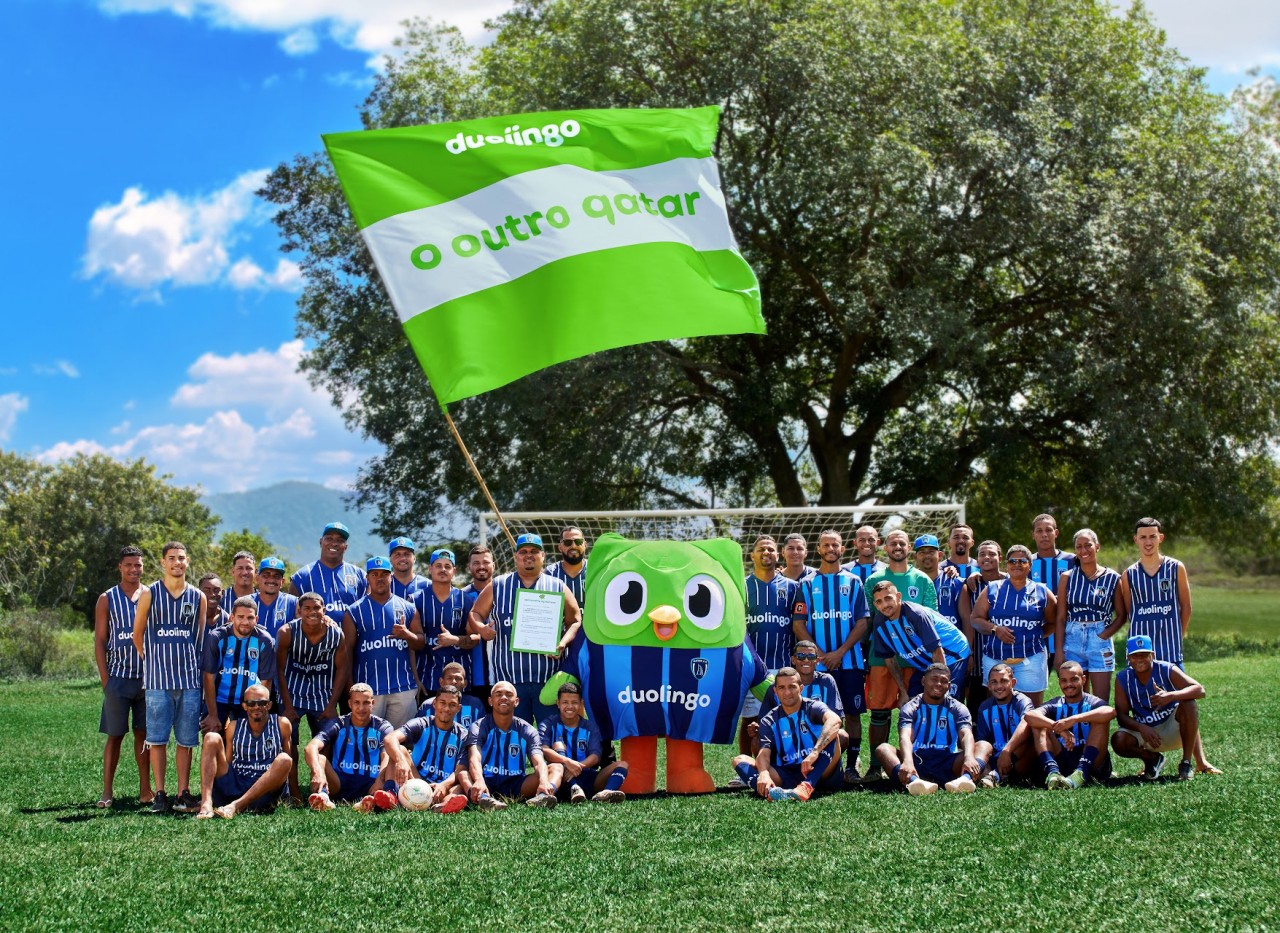 In a bid to enter themselves into the conversation surrounding the upcoming 2022 Fifa World Cup – which begins later this month – the app has unveiled a campaign that they claim has nothing to do with the greatly criticised sporting event.
Duolingo has used this savvy stunt to bypass a rule that stipulates brands cannot mentioned either Fifa or the World Cup in any official communications without being an official partner of the organisation or event.  Finding a loophole by becoming official sponsors of the Rio de Janiero-based team that shares almost the same name as the international event means the company can enter comment on the event and stay on the right side of the law.
Duo, the famous owl, which features in their branding has been named Qatar Football Club's mascot and throughout the sponsorship Qatar FC players will wear kit featuring the Duolingo logo.
The press release sent out to promote the campaign is heavily redacted in a humorous bid to reassure Fifa that their antics definitely have nothing to do with the international sporting event with a similar name.
James Kuczynski, Duolingo's creative director, said: "Duolingo has always celebrated language and the role it plays in bringing people together. Our aim with the 'other Qatar' is to tap into a truly global event where language plays a significant role and show up in a way that only our subversive brand would. By using a bit of clever language and sponsoring Qatar FC, we created a fun moment that actually helped a local sports team in the process."
The company have also accompanied the campaign with a new learning tool named the 'Fowl Word Generator' to help football fanatics translate their best chants, cheers and disses into other languages.