Paddy Power drops album of 'classical' terrace chants ahead of the World Cup
By Staff on Tuesday, November 15, 2022
England football legend Peter Crouch has taken aim at music charts with a classical charity album.
The new Paddy Power World Cup campaign delivers unexpected upgrade to popular terrace football chants.
The campaign was devised and delivered by creative agency Taylor Herring and will be supported with a high-profile TV campaign, live events, PR and social media support.
The album is available to download on ITunes, Spotify, Apple Music and Amazon.
The TV spot was delivered by the agency's production division St Marks Studios.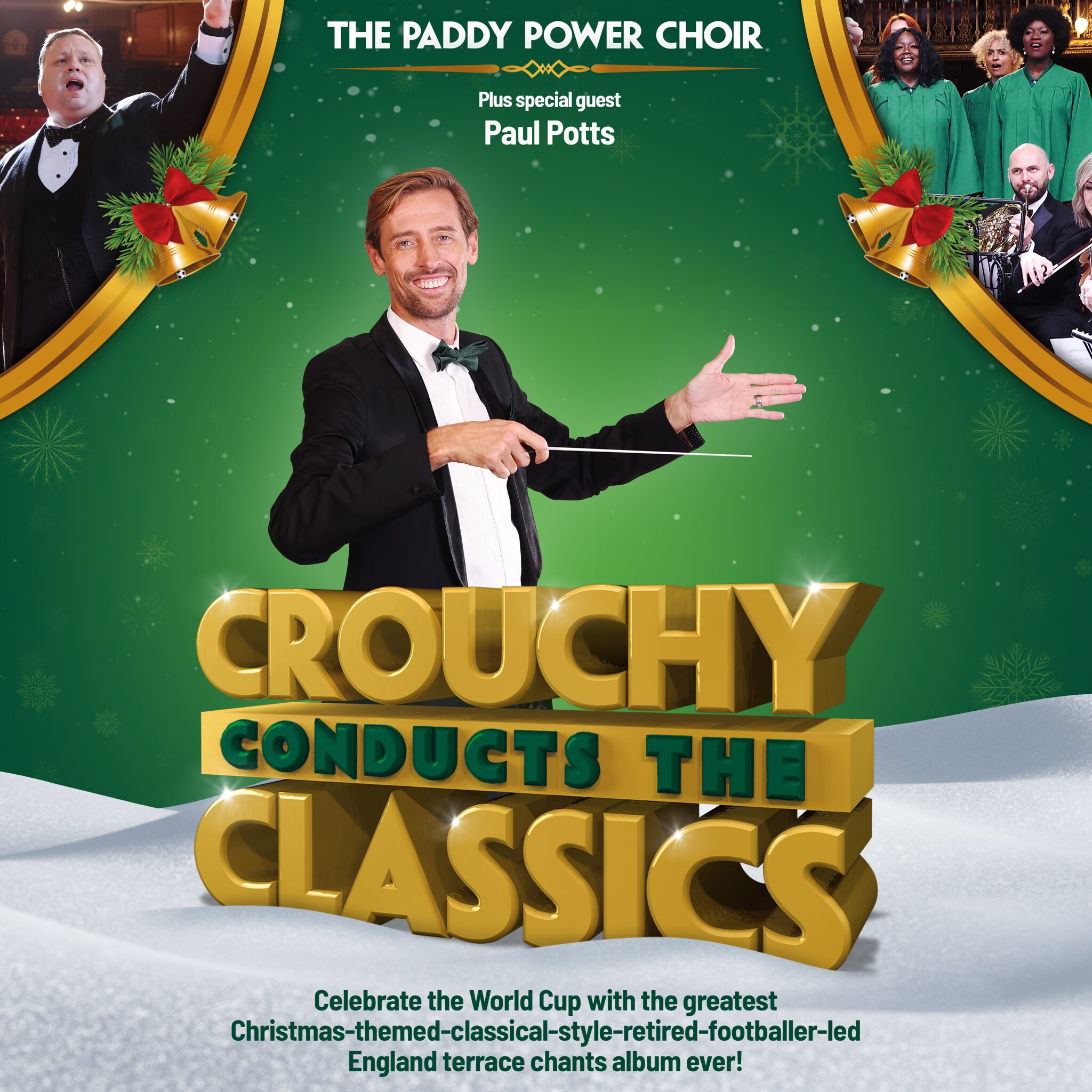 The Qatar World Cup is one of the most divisive and controversial in the history of the sport – hitting the headlines for homophobia and repression. So, Paddy Power have reunited with Stonewall, to whom 100% of profits will be donated in support of their campaign to tackle LGBTQ+ oppression in Qatar.
Have a listen…
Paddy Power have previously worked with the charity on the Rainbow Laces campaign which brought visibility for LGBTQ+ people in sport and raised awareness of experiences on and off the pitch.
Michelle Spillane, Marketing and Brand Director for Paddy Power said, "It's not every day you get the opportunity to put Paul Potts and Peter Crouch in the same room, but then it's not every year that a World Cup and Christmas collide. We wanted to create the ultimate soundtrack for football fans to mark this unforgettable occasion. Plus, the terrace chants we've all come to know and love were in dire need of an upgrade!
But ultimately, we're calling on fans to get behind this album because 100% of profits go to Stonewall, a partnership we're extraordinarily proud of."