Loewe's pixelated catwalk pulls the Metaverse into the real world
By Owen Hill on Thursday, October 6, 2022
Paris fashion week is renowned for designers showcasing their creativity and innovation, and Loewe's showcase of their SS23 range was absolutely no exception – but one piece in particular has everyone talking. Loewe have created a range of pixelated clothes, that look like they've been borrowed straight from the wardrobe of a 1990's video game.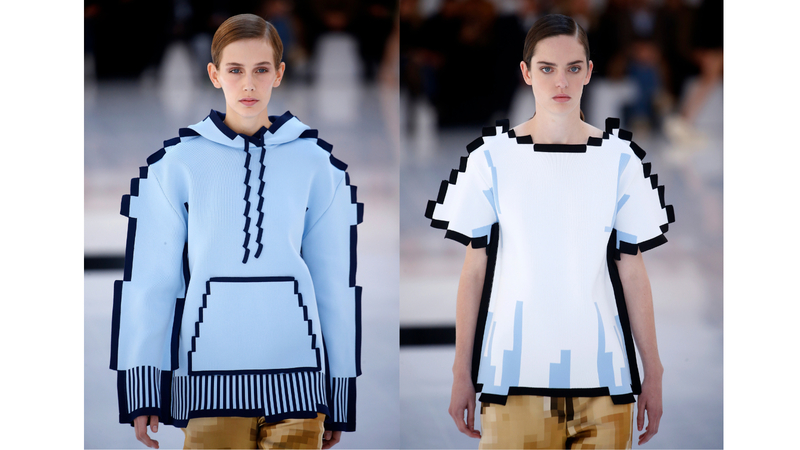 The flawless execution is almost headache inducing, but it's a testament to just how well this range has been designed. Serving hard pixel silhouettes, clever shading, and block colours, anyone could be forgiven for mistaking it as Photoshop.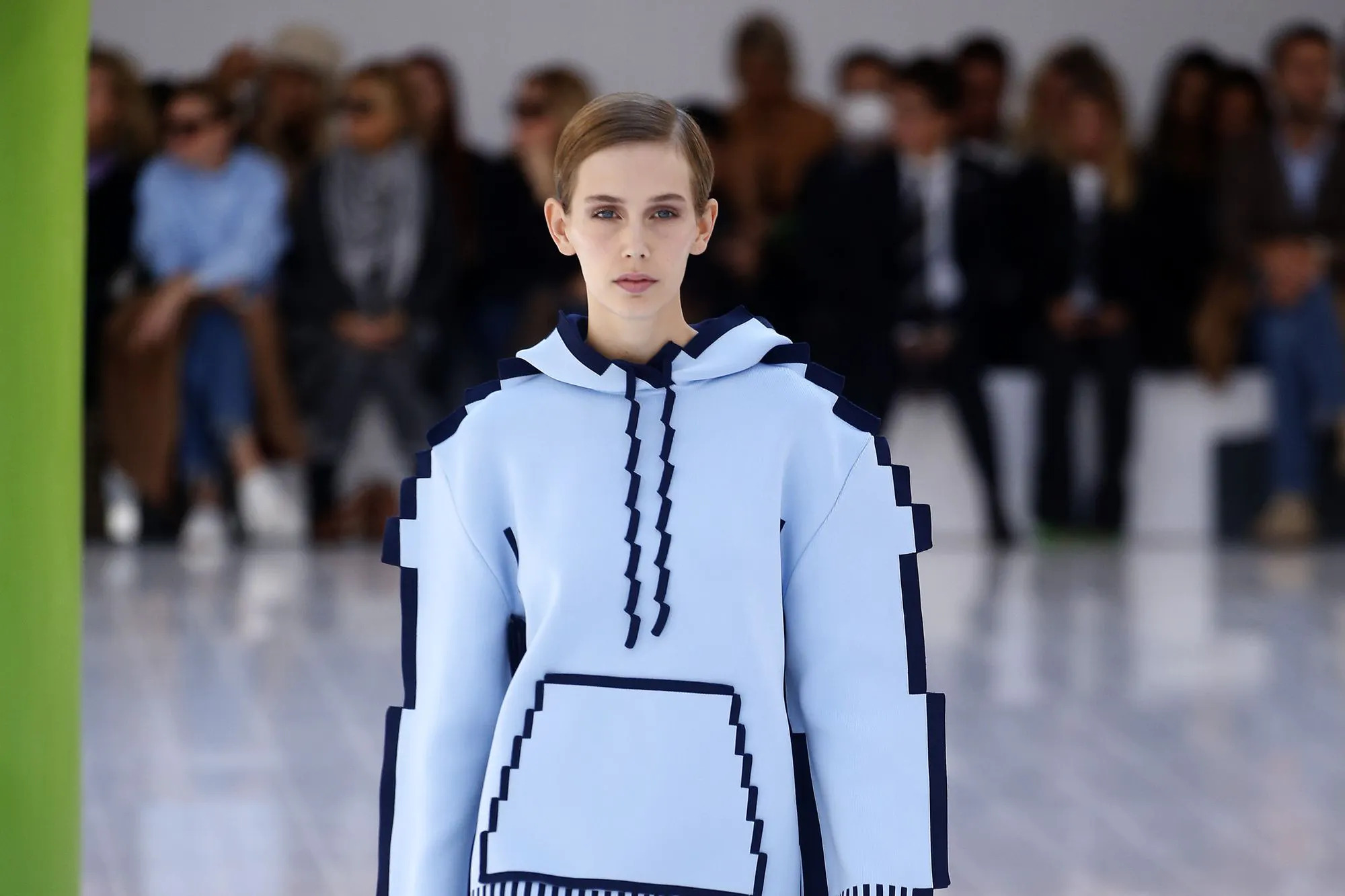 Many brands including Gucci, Prada, and Balenciaga have all launched clothing in the digital realm – you can visit a Gucci store in Roblox, or pay real money for Balenciaga clothes to wear on Fortnite. However, this new range from Loewe blurs the lines of distinction between the physical and digital worlds. After all, if you can put things into the digital world, isn't it only fair that you can take them out too?
The Loewe brand presented clothes in the style of Minecraft – at Paris Fashion Week they showed a "pixel" collection.💤🧊#Minecraft #우리도_언제나_찬이를_지켜줄게 #Live #women pic.twitter.com/Kq1KMZplrA

— 𝕀𝕕𝕪𝕝𝕝 💤✨ (@idyll_1) October 3, 2022
As for how Loewe managed to make the clothes look like Minecraft brought to life, when it comes to the top and hoodie, the key seems to be in the outer edges, which are stiff and use a jagged pattern to create a pixelated effect. The shadowing also perfectly mimics that of Minecraft, Lara Croft: Tomb Raider, and other retro games. The trousers, meanwhile, seem to be a more traditional, baggy silhouette filled with a pixelated print.
The company hasn't released prices for the items yet.