Quorn demand 'no more porkies' in Downing Street stunt
By Staff on Monday, September 5, 2022
On the day Boris Johnson leaves office Quorn Foods have parked up outside Downing Street with a 'No More Porkies' branded food truck.
The company are handing out pork-free, ham sandwiches to passers-by – presumably in the hope that the new PM will be more disposed to telling the truth.
Londoners were handed pork-free, ham sandwiches as the truck toured Whitehall, Downing Street, Parliament Square and Westminster Bridge.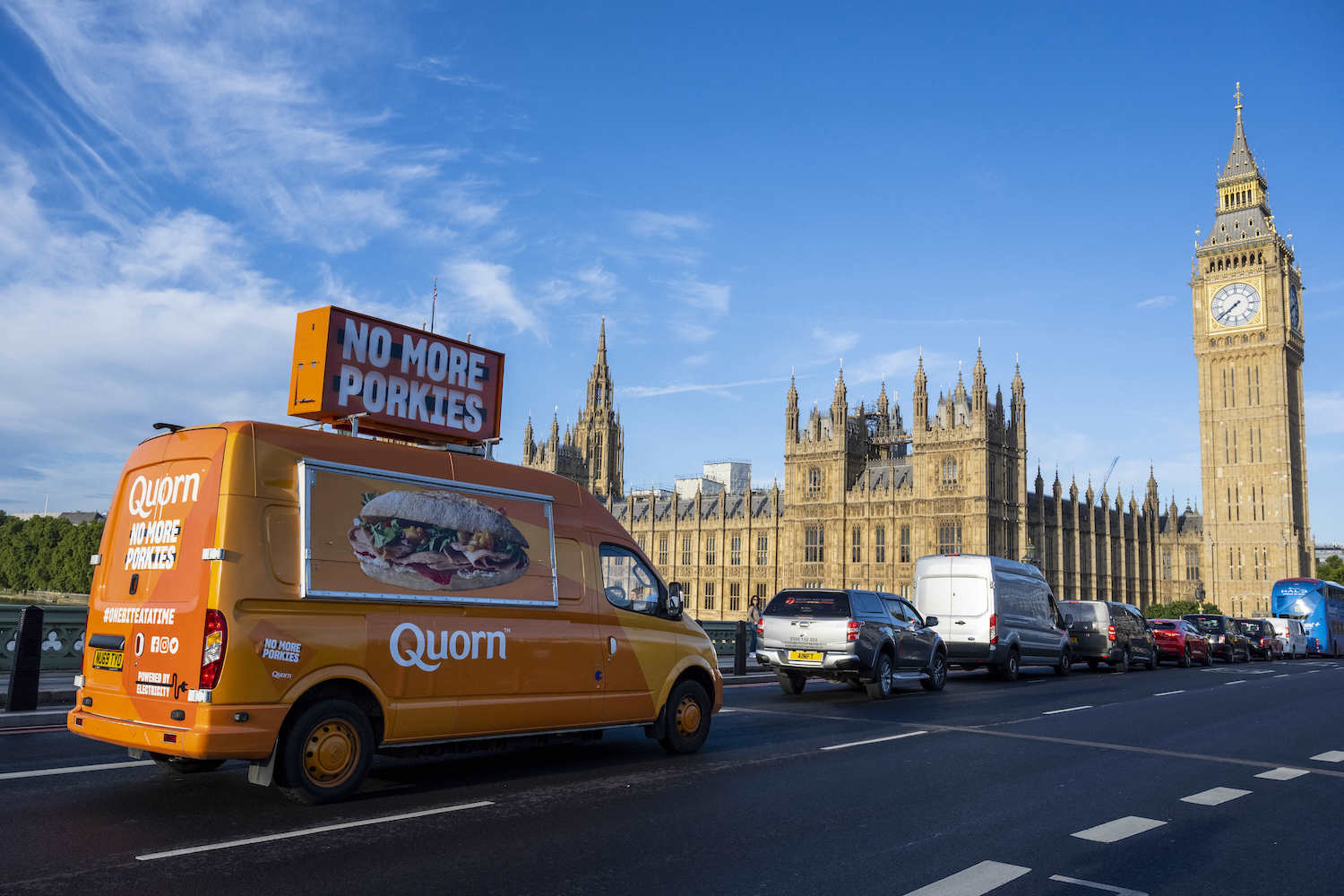 A Quorn spokesman said "Made from Quorn's unique super-protein, mycoprotein, the vegan Deli slices are perfect for enjoying at lunchtimes or even at office leaving dos."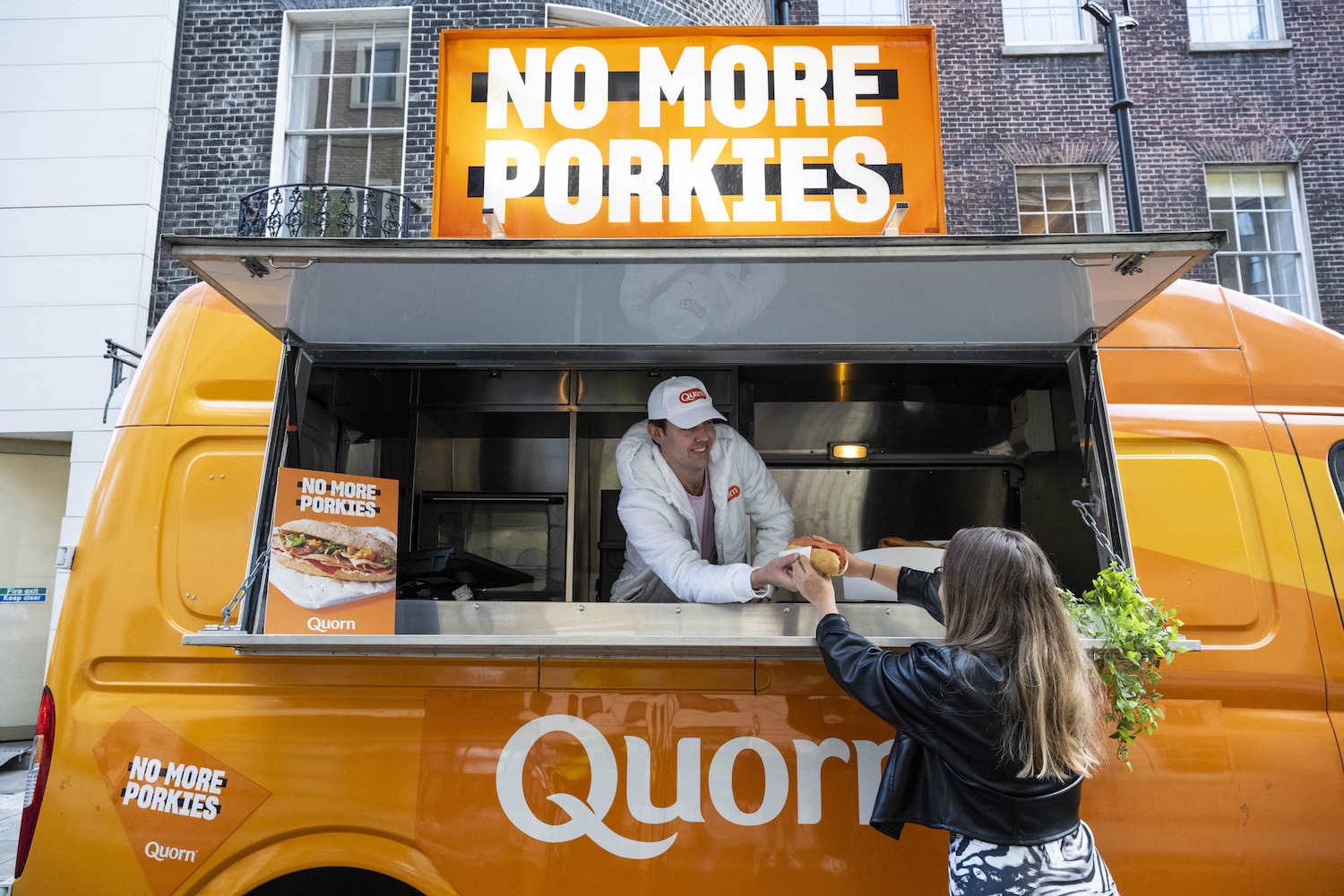 The stunt was delivered by Taylor Herring.