New plant-based brand advertises itself in the UK…despite not being available here yet
By Summerly Burbidge on Monday, September 12, 2022
New plant-based company La Vie takes a big gamble by advertising in the UK…despite not yet actually gracing our shelves.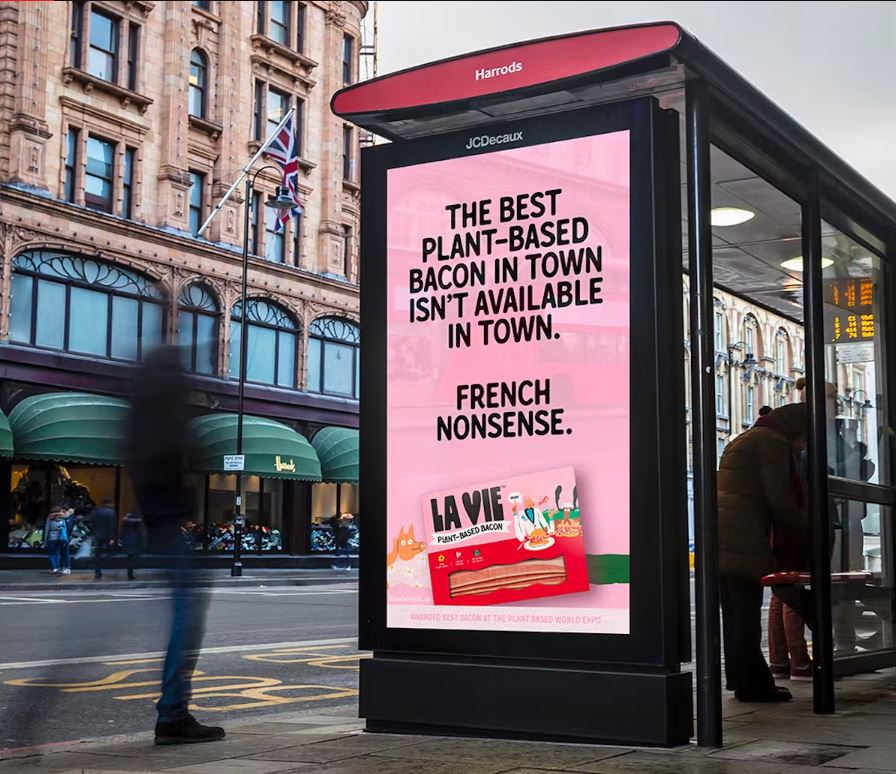 The start-up is hoping to stir intrigue with a range of activations across the city of London. The adverts dabble in some endearingly self-deprecating humour, with copy including 'the best plant-based bacon in town that isn't available in town,' the brand aims to leave an impression with locals and get the product into UK supermarkets.
Romain Jolivet, chief marketing officer at La Vie hopes to resolve the tension between meat-eaters and vegans and bring everyone to the same plant-based table; 'first with our product, which finally reproduces everything we love about bacon without the pig, followed by a unique brand character that is entertaining, guilt-free and inclusive. In a country of bacon-lovers, we could not make a shy entrance and decided to provide our consumer cohorts with a good laugh."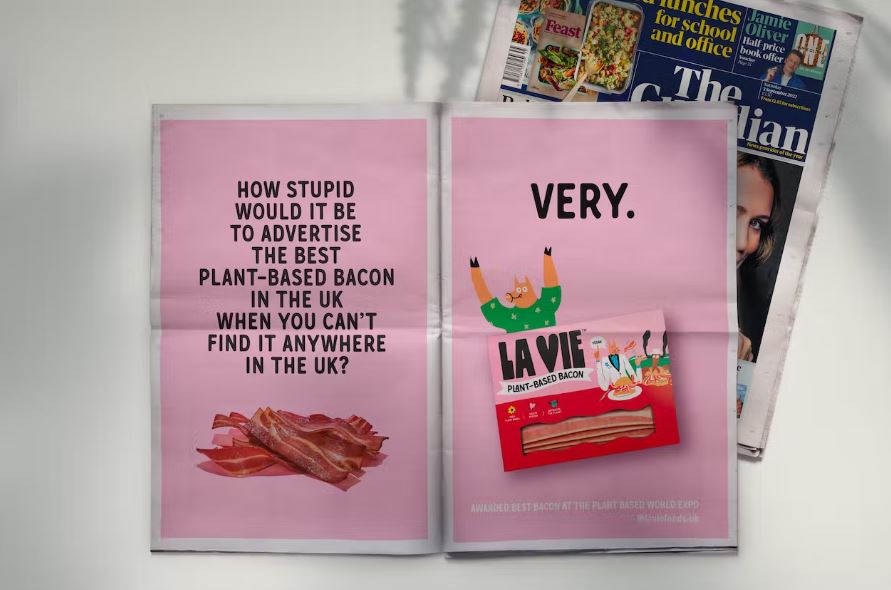 The campaign boasted a huge spread in The Guardian on World Bacon Day (3rd September). Looks like this budding brand is going to be kind of a pig deal.