Activists take over billboards to call out impact of flying on carbon emissions
By Staff on Saturday, September 24, 2022
Billboards in 15 European cities have been 'hacked' with satirical artwork highlighting the role of airlines in driving up greenhouse gas emissions.
The works by Brandalism aim to draw attention to sustainability claims made by airlines which campaigners say conceal the impact of aviation on the planet.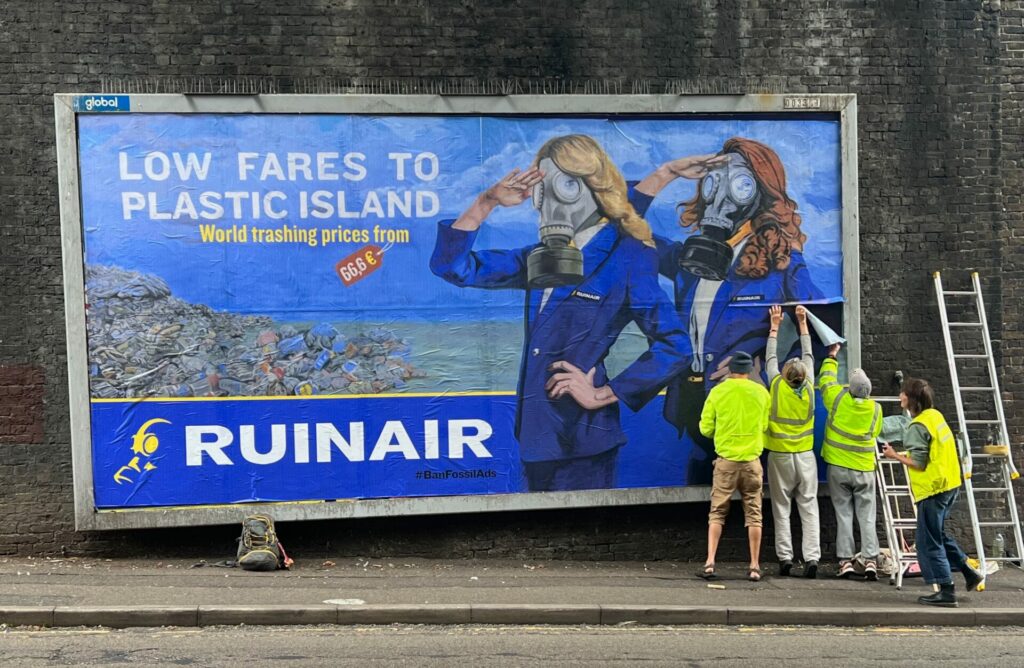 One of the works by British artist Darren Cullen highlights the "over-sized" carbon footprint of business class flights with the text "We're turning Business Class green with the world's first on-board golf course."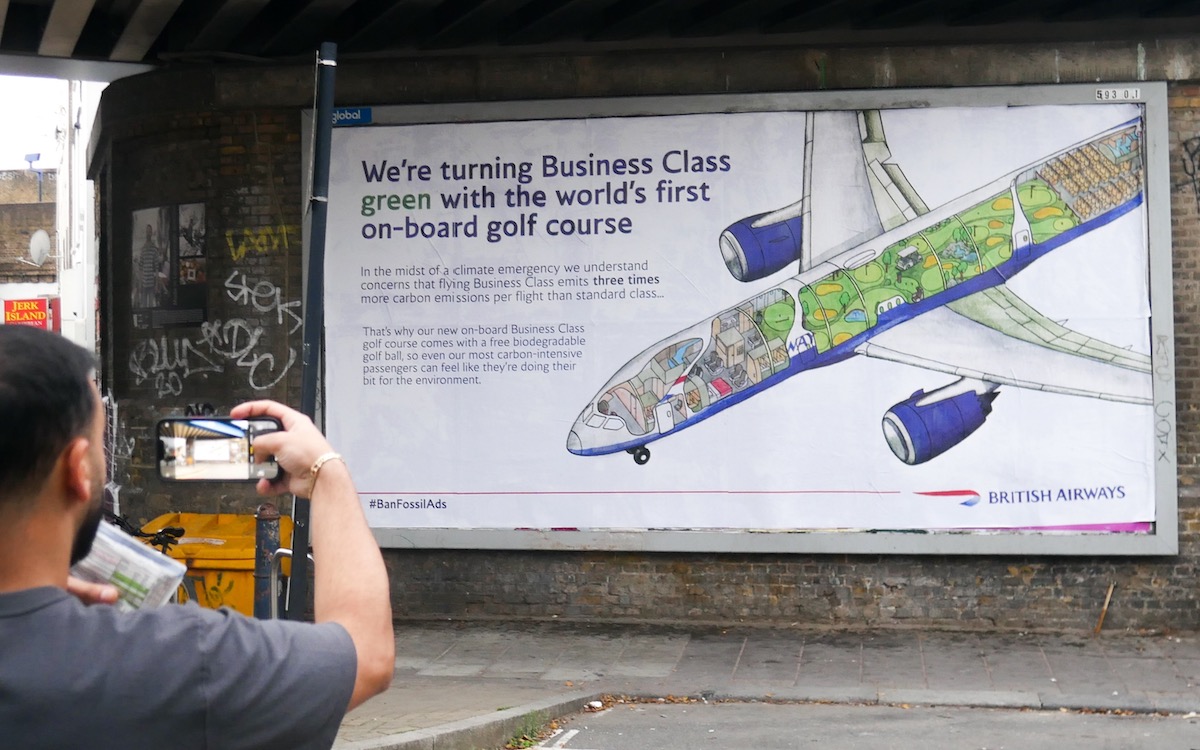 Billboards, bus stops and adverts on public transport in cities such as Amsterdam, Barcelona, Brussels, Lisbon, Paris, Rome and London were "hacked" this week.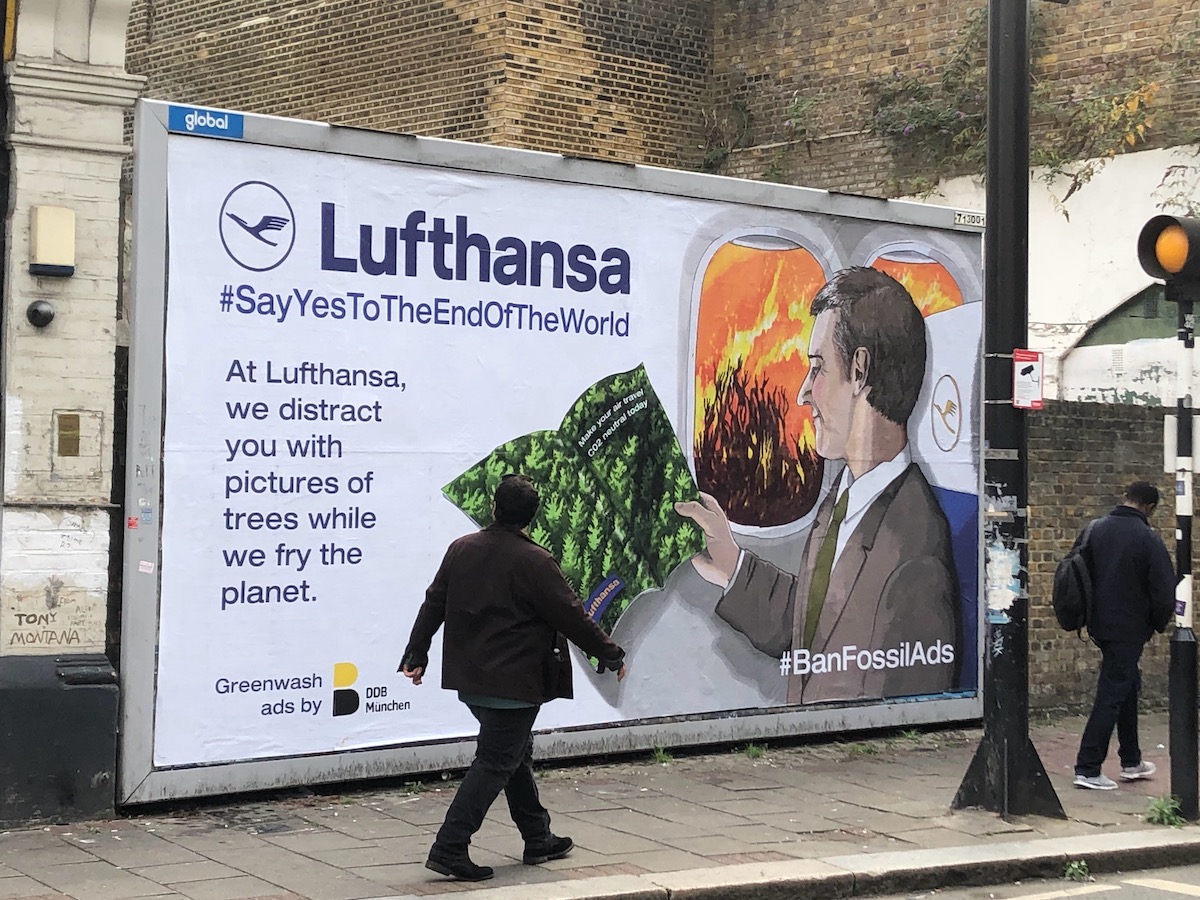 Global airline advertising could have been responsible for an estimated 34 megatonnes of CO2 emissions in 2019 – t according to a recent report by Greenpeace.
Image Credits: Brandalism