WWE and Duolingo partner up for Clash at the Castle
By Jess Gaynor on Wednesday, August 17, 2022
Ahead of Clash at the Castle event, WWE and Duolingo have revealed a Welsh language wrestling guide.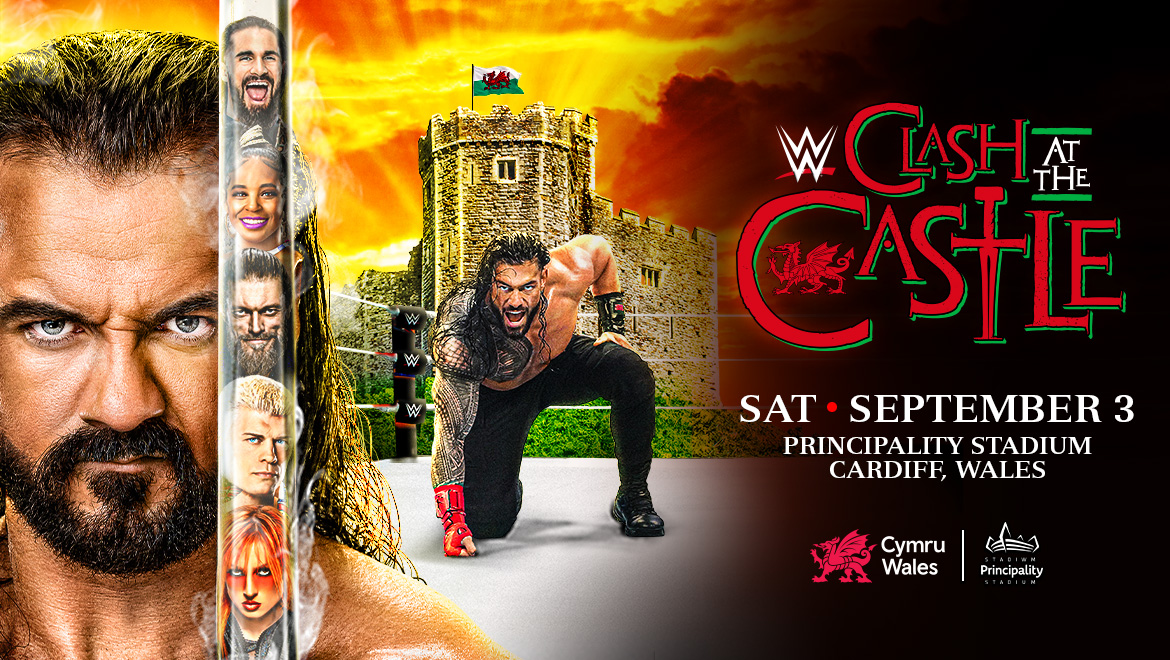 In celebration of WWE's return to the UK, Duolingo and the wrestling giant have launched a Welsh language guide to wrestling. In fact, Clash At The Castle is WWE's first UK stadium show since 1992!
The guide itself is filled with famous WWE words and phrases, along with the Welsh translation, so for those unfamiliar with the language, Duolingo has you covered. Fans can learn words like 'Gornest', meaning 'match', and 'Symudiad Olaf', which translates to 'finisher', used to describe the deciding move that wins a match.
WWE has partnered with Duolingo to help fans learn key wrestling terms in Welsh ahead of this September's Clash at the Castle event in Cardiff!🏴󠁧󠁢󠁷󠁬󠁳󠁿

This includes key phrases such as 'Cic Claymore' nad 'Mae hyn yn wych'.

⬇️Check it out ⬇️https://t.co/QDNdPT5Opy pic.twitter.com/TPErDBArqK

— Liam Stewart (@LiamAStewart) August 15, 2022
Colin Watkins, country manager at Duolingo, said: "Duolingo makes learning a new language both fun and accessible, so we're delighted to bring Welsh to new audiences ahead of this huge WWE event. We hope WWE fans from across the world will embrace this guide and you'll be hearing these fantastic words and phrases booming across the Principality Stadium on September 3."
Clash at the Castle will take place on September 3 at Principality Stadium, Cardiff.