Planters gives away 'Sweet & Spicy' Mullets
By Catriona Barnard on Monday, August 15, 2022
Peanut brand Planters is offering customers the chance to get a truly wild hair makeover with what is calls the "boldest hairstyle out there" – the mullet. The mullet hairstyle combines the same sweet and spicy elements of Planters' Sweet & Spicy Dry Roasted Peanuts. From the front the mullet is deceptively normal but there's a party going on in the back.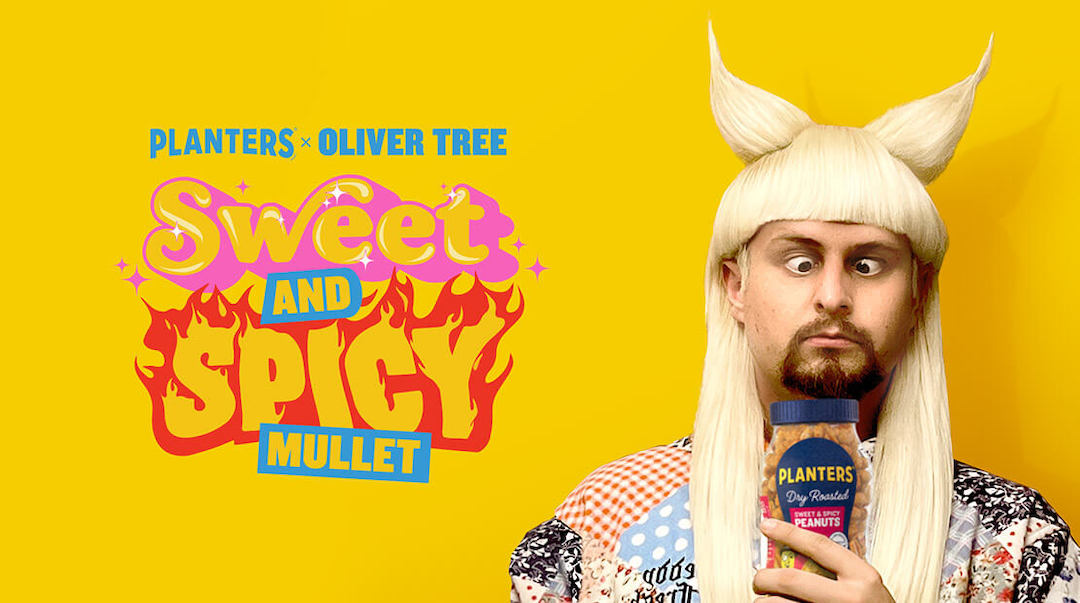 Singer Oliver Tree, known for his whacky hairstyles has helped design the Planter's take on the mullet.  "The moment I tried this new sweet and spicy flavor, something came over me and I immediately knew I had to spice up my own life," stated Tree. "The first thing I did was hit the hair salon and have them add horns to my bowl cut mullet. A little extra spice on top never hurt," he added.
For those brave enough to take a trim on the wild side customers can get Planters' Sweet & Spicy Mullet from the 12th of August with a 16-ounce jar of their Sweet & Spicy peanuts, while stocks last.Fans are encouraged to put their own stamp on the hairdo and show the brand their results across social media.