EE teaches kids how to be 'PhoneSmart' with Beano's Dennis the Menace
By Rosie Barker on Friday, August 12, 2022
In a new special edition of The Beano, main characters Dennis the Menace and Minnie the Minx get their first mobile phones, only to quickly fall prey to catfishing.
The comic, which has been created for EE by Pitch, attempts to raise awareness of the potential dangers that come with mobile phones and access to various social media apps. To counter these, EE is awarding kids a 'PhoneSmart licence', gained after undergoing a free course that teaches them tips on keeping themselves safe and staying kind whilst using their phones.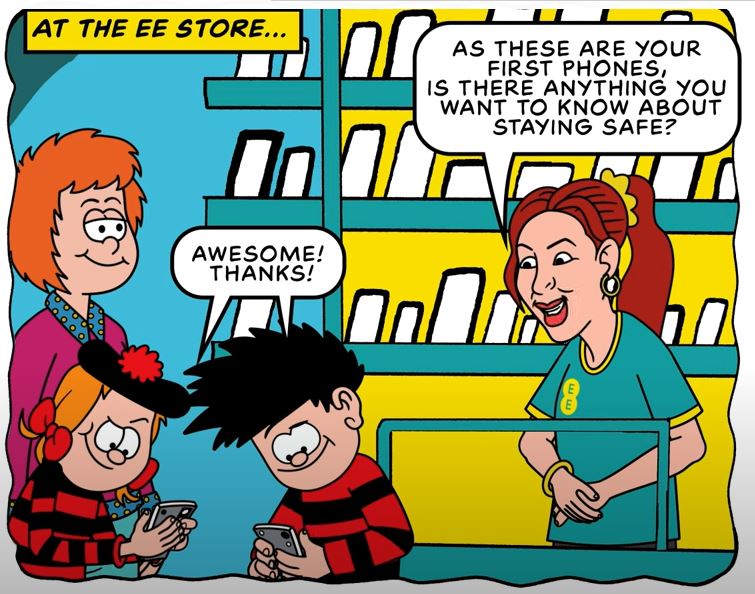 In the video, Dennis falls prey to several suspicious characters who he befriends on social media and shares his personal details with. He is taught a lesson by Minnie and both their mums, as they trick him into thinking one of his new online pals has found him at his home.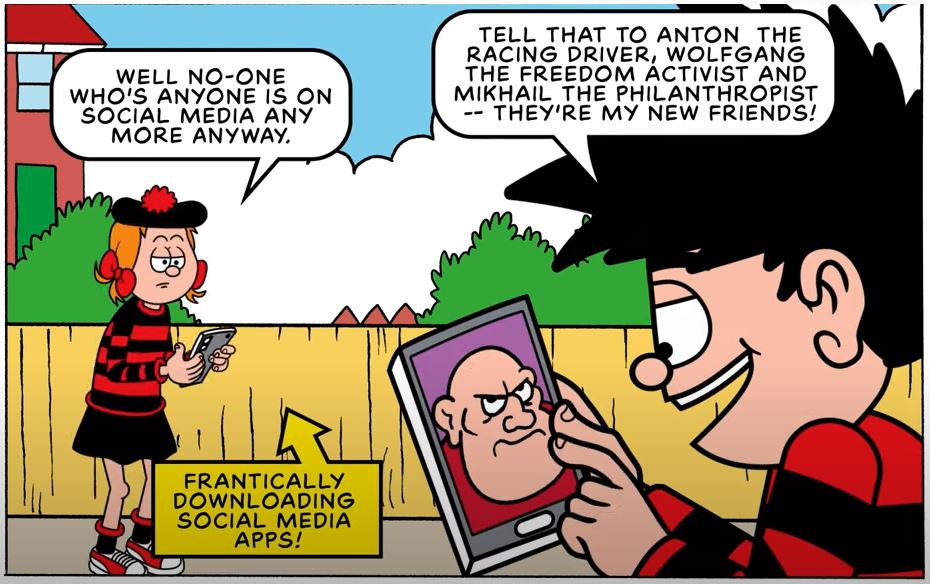 Head of PR at Pitch, Lucy Hutchinson, added: "Working with The Beano has given us so much opportunity to explore different online challenges in a lighthearted way but with a clear and important message, contextualizing so many of the fears parents (rightly) feel and showing how EE PhoneSmart can help."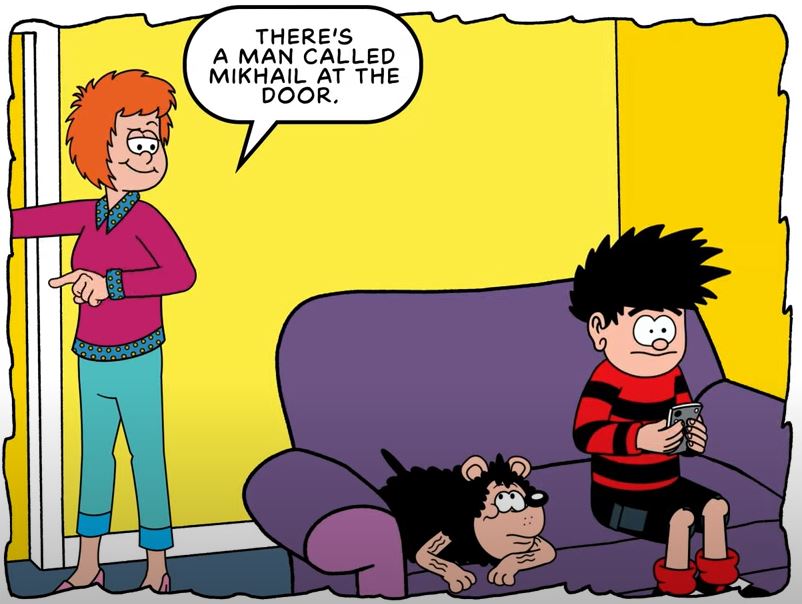 The campaign comes after research commissioned by EE revealed that 60% of parents worry that their children aren't adequately able to protect themselves whilst using their mobiles, and 55% conceded that they were powerless to prevent their kids from viewing unsuitable content.

Over half of parents who took the poll said that they didn't think they would be able to survive the online world if they were a child today.

Find out more here