Birds Eye launches billboard battle to promote their new plant-based range
By Ella Horncastle on Wednesday, August 31, 2022
Birds Eye has encouraged chicken-lovers to try plant-based alternatives in a daring campaign in which their green billboards are distractingly plastered over existing KFC ones.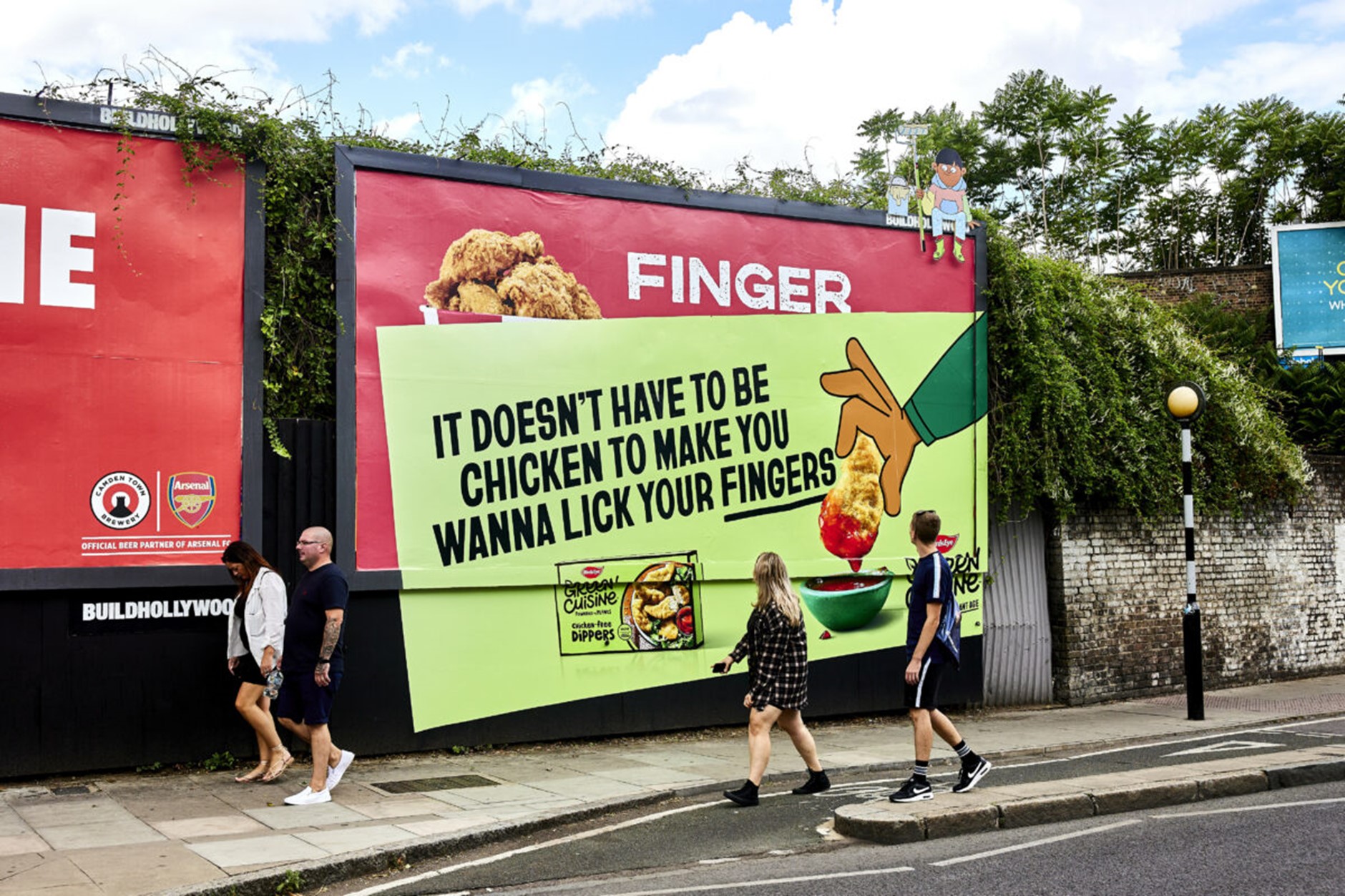 The 'Go Green' advert created by McCann UK promotes Green Cuisine's chicken-free range and claims 'it doesn't have to be chicken to make you wanna lick your fingers' in a comedic allusion to KFC's iconic 'Finger Lickin' Good' slogan.
The campaign follows from Birds Eye's Green Cuisine brand relaunch early this July in which a packaging and brand redesign paralleled a £4.4 million 'Welcome to the Plant Age' advertising campaign to encourage sustainability and the incorporation of plant-based alternatives into diets. The aim of the 'Go Green' billboard campaign is to be a witty and thought-provoking elaboration upon this relaunch with hopes of promoting awareness of both the brand and of plant-based alternatives in general.
The marketing director of Green Cuisine, Elle Barker, stated: 'Green Cuisine is always looking for opportunities to be bold, brave and impactful in the hope of encouraging consumers to make small but real changes in their diets'. She goes on to explain that Green Cuisine's ambition is 'to help make a flexitarian diet accessible to all and make it that little bit easier, and tastier, for those who want to reduce their meat intake'.