Sign with Fingers Big & Small: Cadbury's Chocolate Fingers helps its audience to understand "Dinner Table Syndrome"
By Jess Gaynor on Tuesday, August 30, 2022
Confectionary giant encourages Brits to learn British Sign Language (BSL)
The globally recognised chocolate company, Cadbury, has partnered up with National Deaf Children's Society (NDCS) to make their audience aware of the struggles deaf people face in day-to-day conversations.
A 30 second short film, directed by Lucy Bridger, was released to visually reflect this struggle and explain the concept of "Dinner Table Syndrome" – the concept that describes how deaf people are inadvertently left out of shared everyday conversations because of a word they can't quite lip-read or a joke they're cut off from. The clip follows a girl discussing, in BSL, how she can often feel excluded from conversations because of her disability. At the same time, her mother rushes around the kitchen, obstructing the subtitles. Both the mother and daughter are deaf in real life.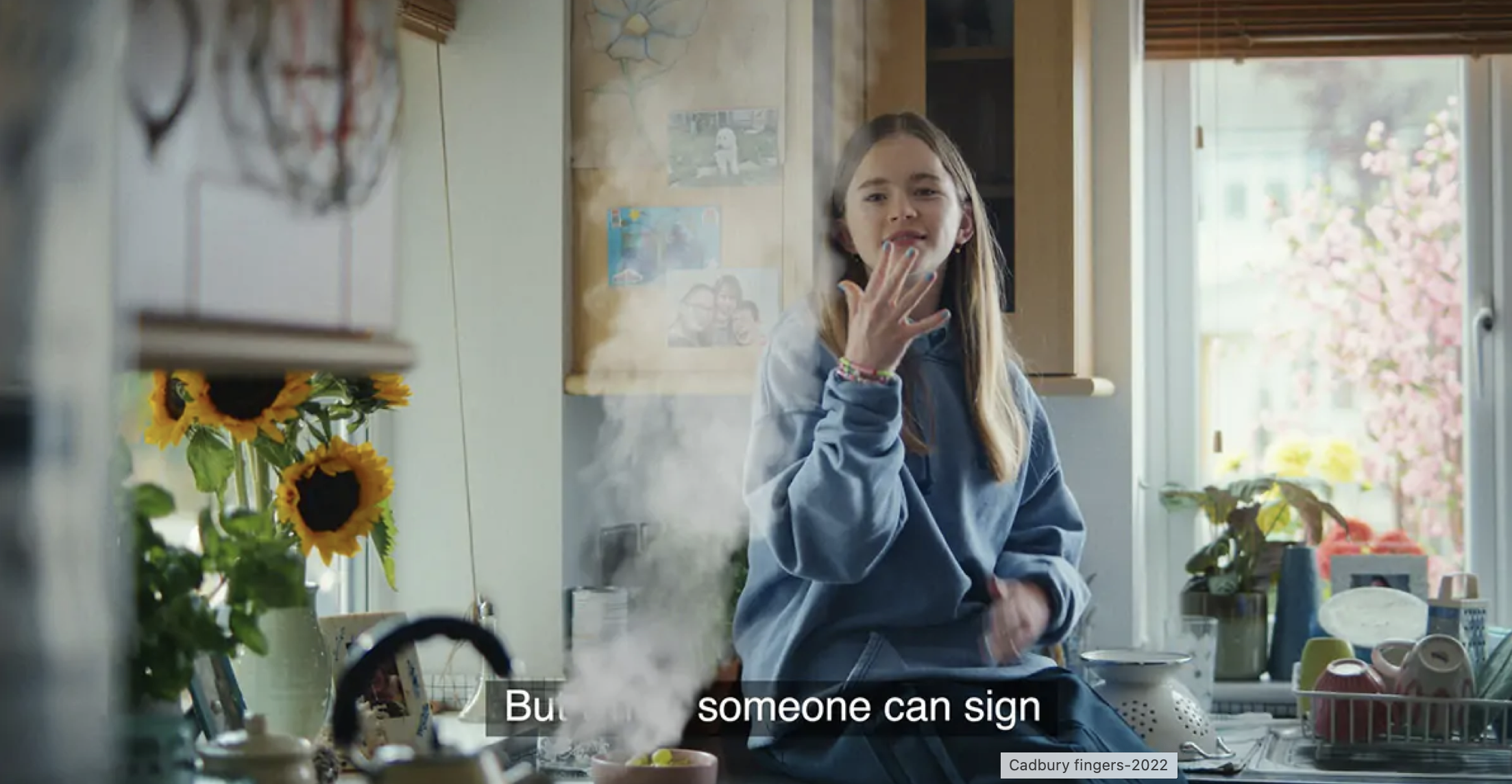 The "Sign with Fingers" campaign encourages its audience to learn sign language so that the deaf community can feel more included in general conversations.
VCCP communications agency devised the strategy for this campaign, along with Rebecca A Withey; a deaf writer and consultant. There was also a panel of co-creators from across the deaf community involved in #signwithfingers!