Snaptrip unveils 'The Ellen White Cliffs of Dover' ahead of UEFA Women's Euros 2022
By Zara Wilson on Friday, July 1, 2022
Travel brand Snaptrip has projected an enormous 200ft (60m) tall image of England forward Ellen White onto the Cliffs of Dover, ahead of the UEFA Women's Euros 2022.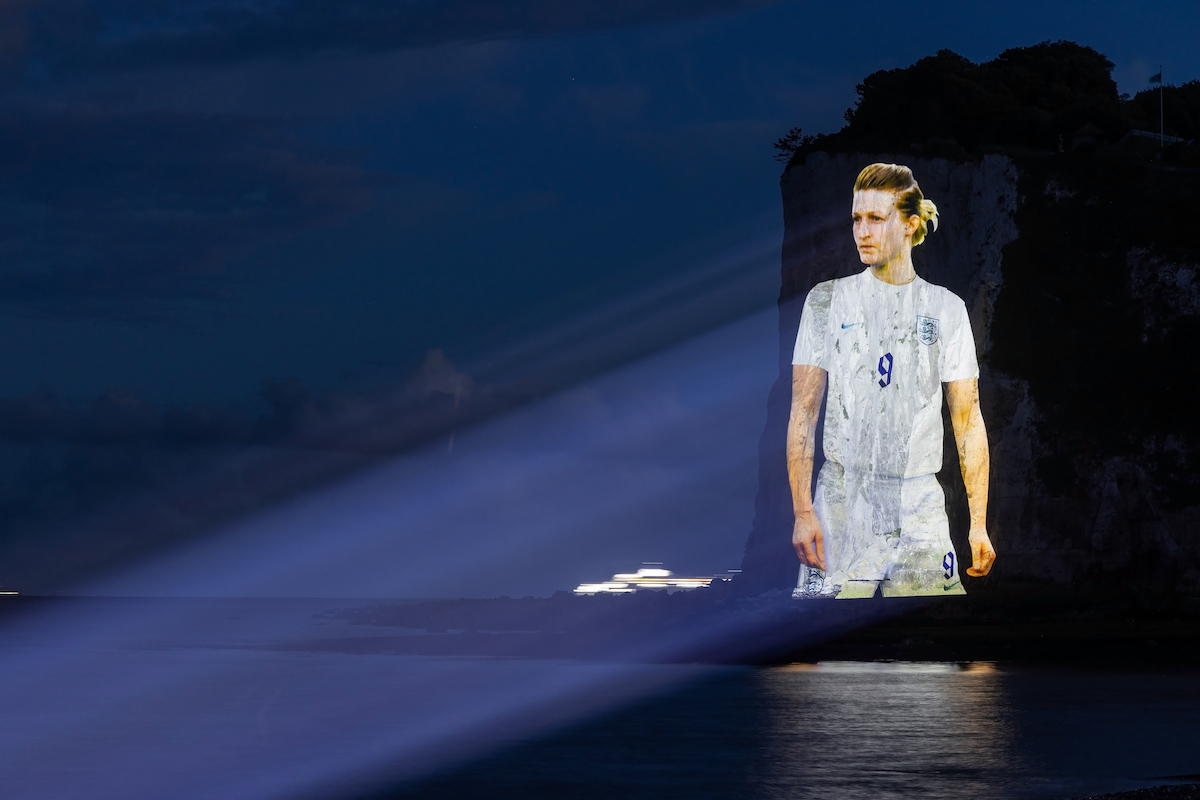 England women's leading goal scorer was seen defiantly staring France and the rest of Europe down ahead of the tournament, rebranding the landmark The Ellen White Cliffs of Dover for the night. On a clear evening the White Cliffs are in fact visible from the French Coastline.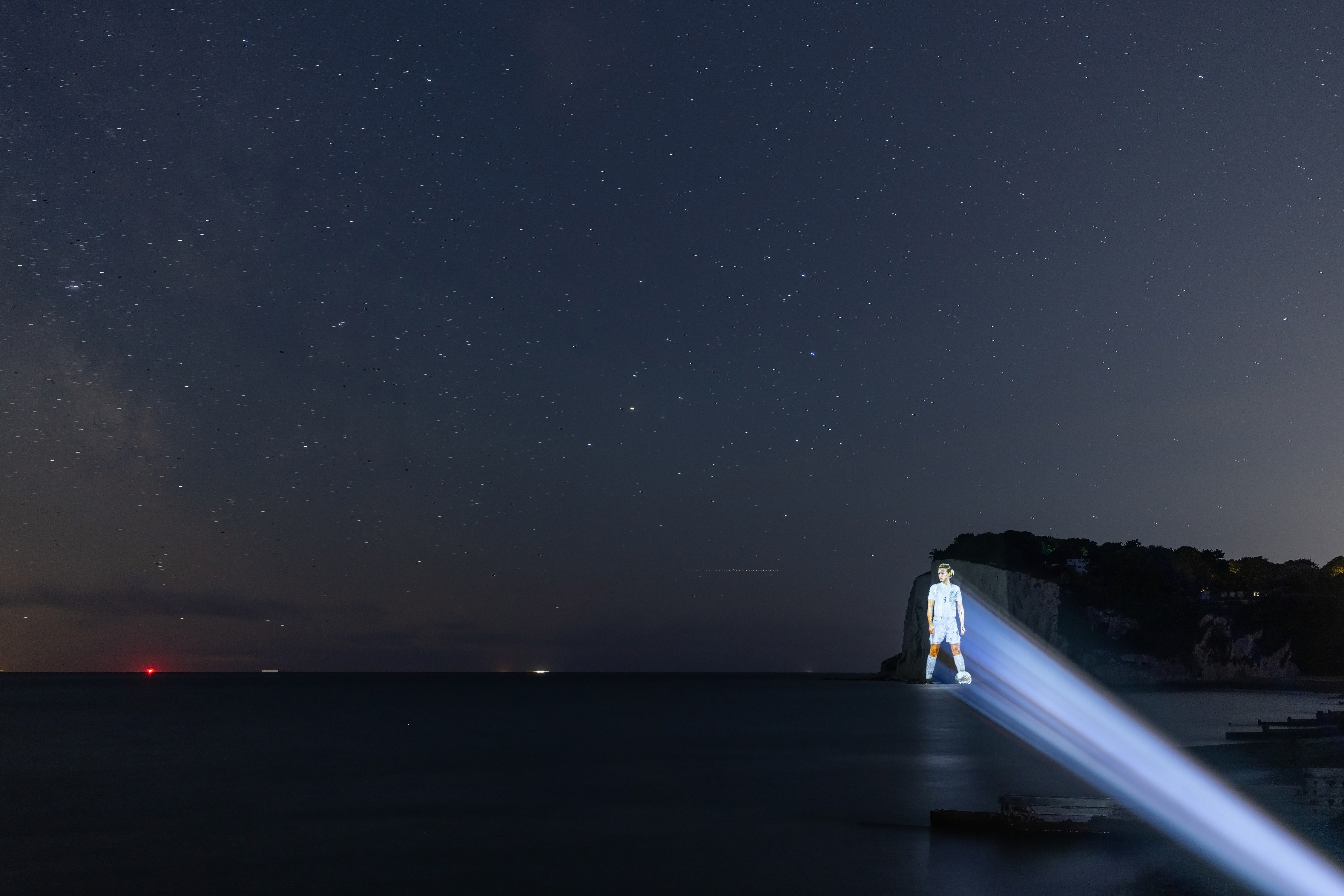 Snaptrip is encouraging members of the public to help make the temporary rebrand a reality. They're asking the public to sign their petition cheekily asking authorities to rename Kent's iconic tourist destination The Ellen White Cliffs of Dover for the duration of the tournament.
Fans up and down the country will have no problem securing a stay close to one of nine host cities for this summer's competition as Snaptrip Group, the group behind the likes of LateRooms and Last Minute Cottages, has 60,000 holiday cottages, lodges & apartments across the UK.
Matthew Fox, CEO of Snaptrip Group said:
"When Great Britain won gold at the Olympics, we painted post boxes. During the men's World Cup in 2021, we woke up to the news that Southgate Street in Gloucester had been renamed 'Gareth Southgate Street', and we wanted to add a little of that magic ahead of the Women's Euros. With this summer's tournament taking place in England it seemed only right to celebrate one of the best footballers the country has to offer, at one of the UK's most iconic landmarks.
"The petition started out as a bit of fun, but it would be fantastic to see such a famous landmark embrace a temporary new identity in support of the national women's team. I know all of us at Snaptrip are looking forward to cheering on the Lionesses; fingers crossed we're all planning a trip to the open top bus parade in a few weeks time!"
The link to the petition on the Snaptrip.com blog can be found here.