Nationwide launches grassroots football campaign championing respect in sport
By Summerly Burbidge on Friday, July 22, 2022
Nationwide, in partnership with VCCP, has released a film following the story of a talented young footballer to encourage respect across generations by working alongside the FA to support under 18s, families and coaches in grassroots teams.
With the tagline of 'Respect starts small', the film shows how essential it is to demand and practice, respect from an early age. The campaign also serves as a reminder to parents to be positive in support from the sidelines.
The film stars 11 year of Aysia, a young female footballer competing in matches with her teammates. Voiced by Aysia herself, the narrative provides a candid insight into the positive and negative emotions she feels while playing.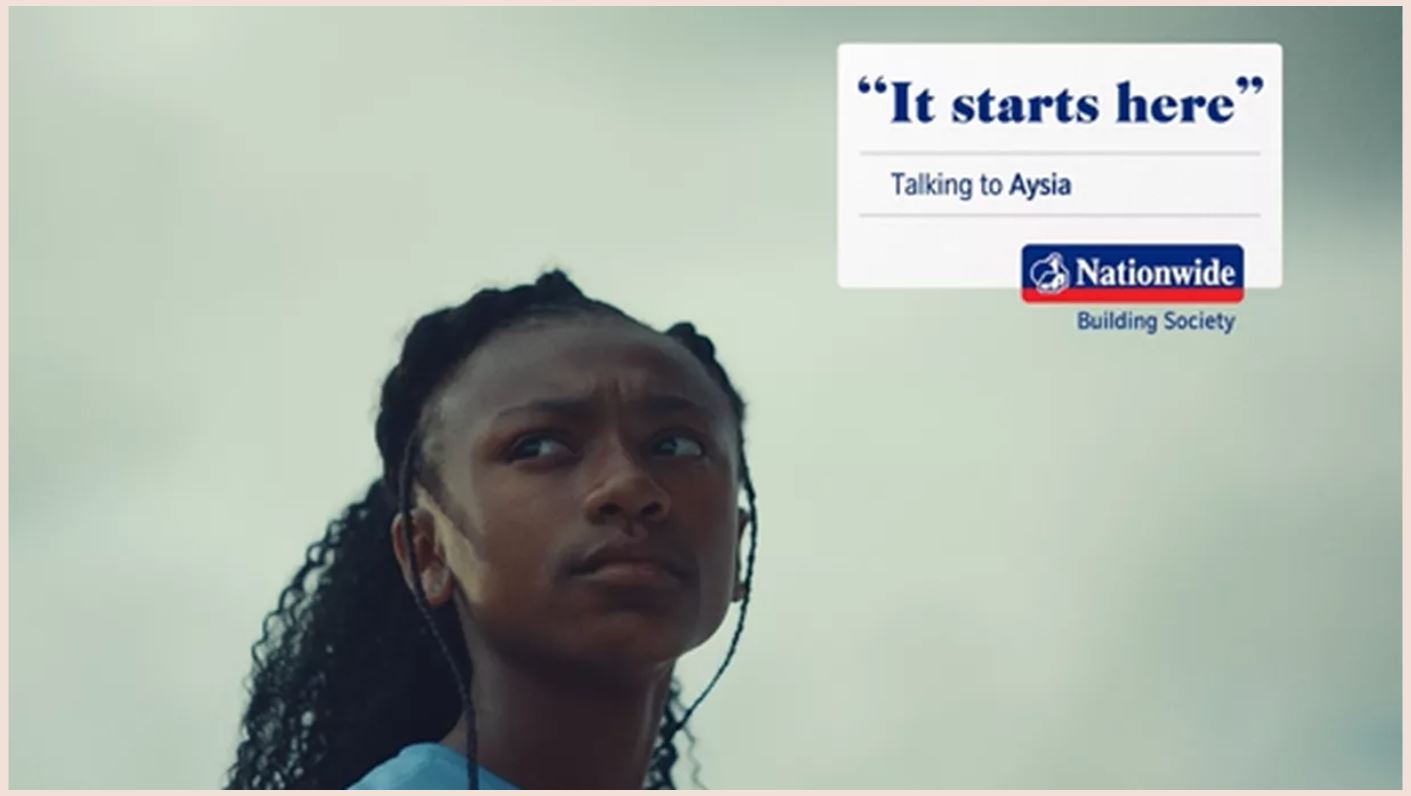 The soundbite includes the affirmations she uses to overcome self doubt on the pitch, and words she remembers to boost her confidence to play well. Aysia aptly stresses 'girls can do what boys do, and boys can do what girls do.'
The film was accompanied by a nationwide survey found that 71% of the UK feel that levels of respect in society have declined in the last few years. Reminding ourselves that 'respect starts small' encourages respect right from the beginning, from those both on and off the pitch.