Halifax's new pronoun name badges have sparked a twitter row
By Zara Wilson on Friday, July 1, 2022
A Twitter row has broken out over Halifax's new pronoun name badges with the bank saying customers who are critics can close their accounts.In support of gender identity Halifax posted a Tweet saying, "Pronouns matter" followed with a picture of a name badge saying "Gemma (she/her/hers)". This sparked a Twitter row, with one person saying the post was "woke virtue signalling" and others threatening to close their accounts.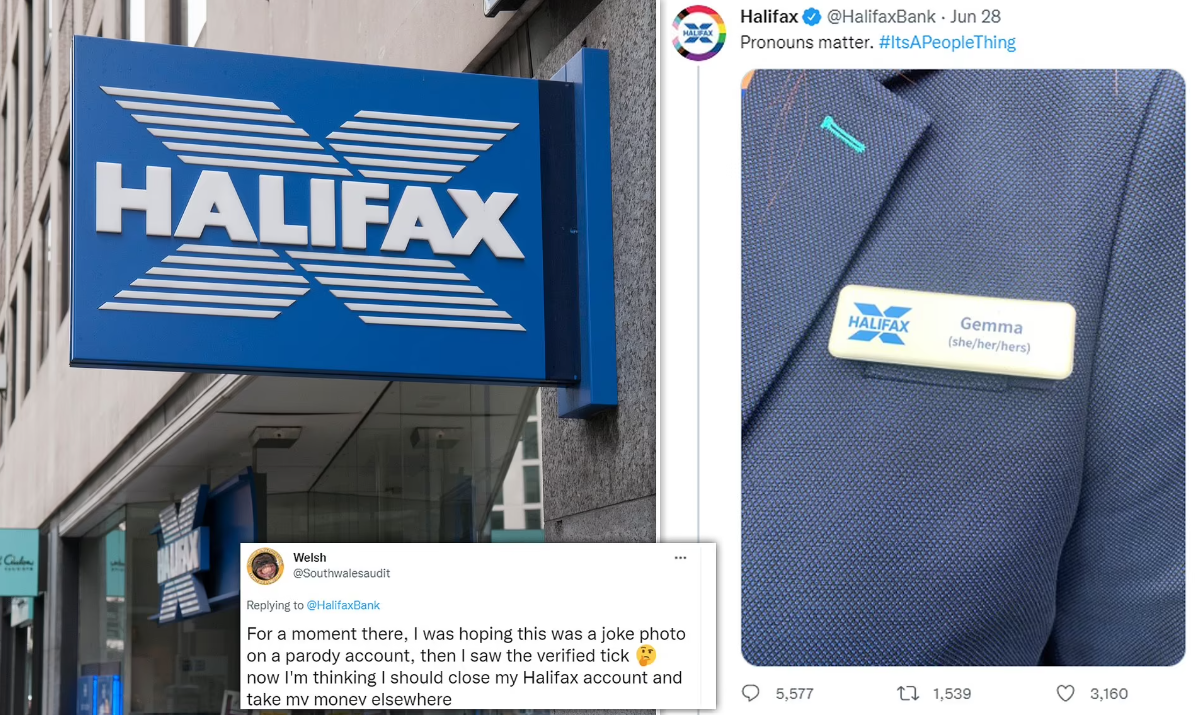 A pronoun is a word used to refer to someone or a group of people – I, you, he, she, they – but more recently has been used in gender conversations.There were some strong reactions from people after Halifax announced that staff can wear the name badge that displays their preferred pronouns if they wish. One person who responded said the tweet was "pathetic virtue signalling", adding: "Why are you trying to alienate people?"
Halifax took a strong stance and responded saying: "We strive for inclusion, equality and quite simply, in doing what's right. If you disagree with our values, you're welcome to close your account."They also said as part of a statement: "We want to create a safe and accepting environment that opens the conversation around gender identity.
"We care about our customers' and colleagues' individual preferences so, for us, it's a very simple solution to accidental mis-gendering."HSBC a rival bank also tweeted: "We stand with and support any bank or organisation that joins us in taking this positive step forward for equality and inclusion. It's vital that everyone can be themselves in the workplace."