Burger King troll Boris Johnson with Whopper stunt
By Staff on Friday, July 8, 2022
Following the infamous Whopper On the Side Of a Bus stunt, Burger King has struck again.
The fast food brand pulled off a drive-by stunt outside of the Houses of Parliament yesterday.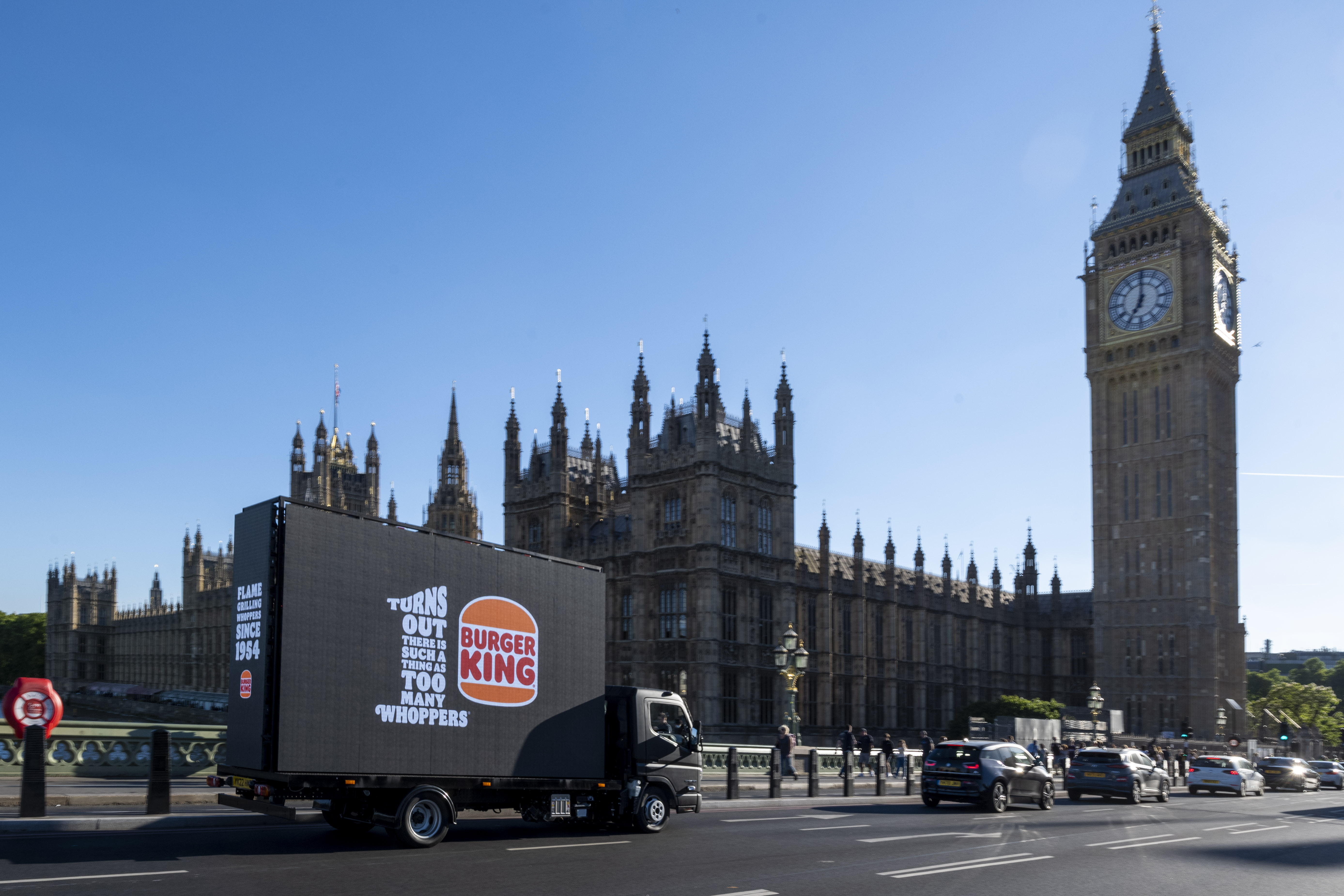 The artwork reads "Turns Out There Is Such A Thing As Too Many Whoppers" in the shape of a number 10.
It follows the Prime Minister's long-rumoured resignation from office yesterday morning.
Agency: BBH | Spendid Comms