Ad of the week: Patrick Stewart delivers dramatic leaving speech in hilarious new Yorkshire Tea advert
By James Herring on Friday, July 8, 2022
Yorkshire actor Patrick Stewart is the star of a hilarious new Yorkshire Tea advert.
The Hollywood star delivers a rousing speech to office workers gathered at Yorkshire Tea HQ, ahead of one of the team's leaving 'do.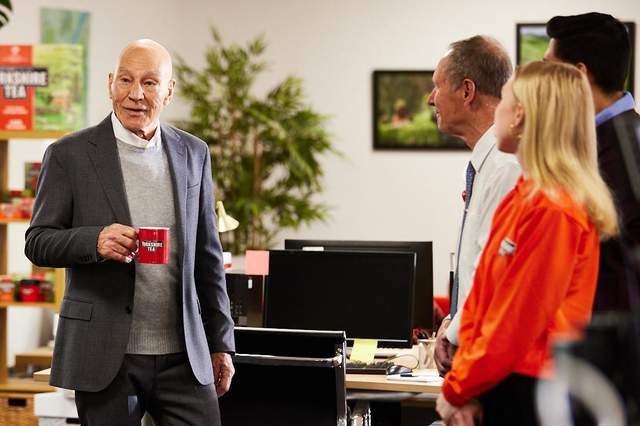 "Ahh Tina," he begins "the void so hollow that you shall leave. The emptiness felt within these walls where only the soft weeping of the forgotten reverberates."
The speech continues as Stewart pays homage to Tina's "enchanting" laughter and the "sweet rasp" of her stapler.
Agency; Lucky Generals