New York magazine creates issue to 'help you get an abortion'
By Summerly Burbidge on Tuesday, May 24, 2022
In 1972, a month before Roe v. Wade legalised abortions in all 50 states, New York Magazine published a guide that provided information on where and how to access safe abortions.
Half a century later, Alabama is on the verge of overturning Roe v. Wade, and opinion leaks suggest the Supreme Court may follow suit. New York Magazine is again issuing advice and resources for women seeking abortions.
The latest issue commands attention in fuchsia pink and neon yellow, it shouts at bystanders "THIS MAGAZINE CAN HELP YOU GET AN ABORTION" and includes information for women in banned states on how to safeguard their digital history, red flags to avoid and abortion pill guidance.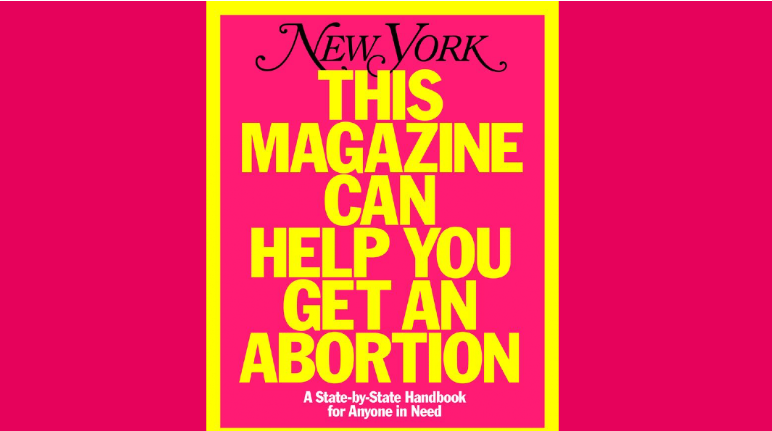 The print issue will be available online to expand reach.
Via the magazine link, women can use a free online tool to locate abortion clinics in their state. The map will be a permanent fixture and will allow users to find exhaustively researched information about available support.
Nearly 50 years after women were granted the basic right of body autonomy, their civil liberties are being threatened once again. The Cut has created an invaluable, free resource for women in need at a critical and climactic point in history.