Land Rover encourages time in nature with immersive London billboards for Mental Health Awareness week
By Rosie Barker on Tuesday, May 17, 2022
In a campaign with Ocean Outdoors, Land Rover created immersive digital billboards after research from the University of Exeter revealed that less than 40% of the working population spend the recommended weekly time outdoors to improve their mental health.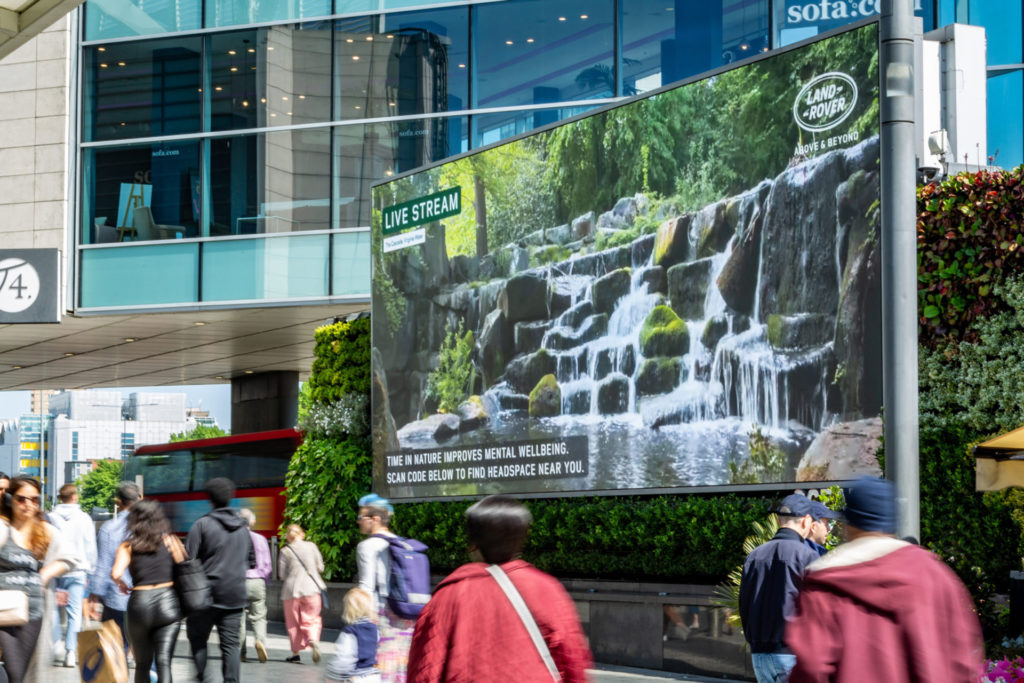 The billboards were strategically placed in high-traffic urban areas around London such as Westfield and displayed beautiful live streams of nature accompanied by a directional sound shower playing the soothing sounds of a babbling brook.

In order to further encourage people to pursue some time outdoors, the billboards also cleverly directed passers-by longing to reconnect with mother nature to their nearest green space by displaying a scannable QR code connected to an interactive map.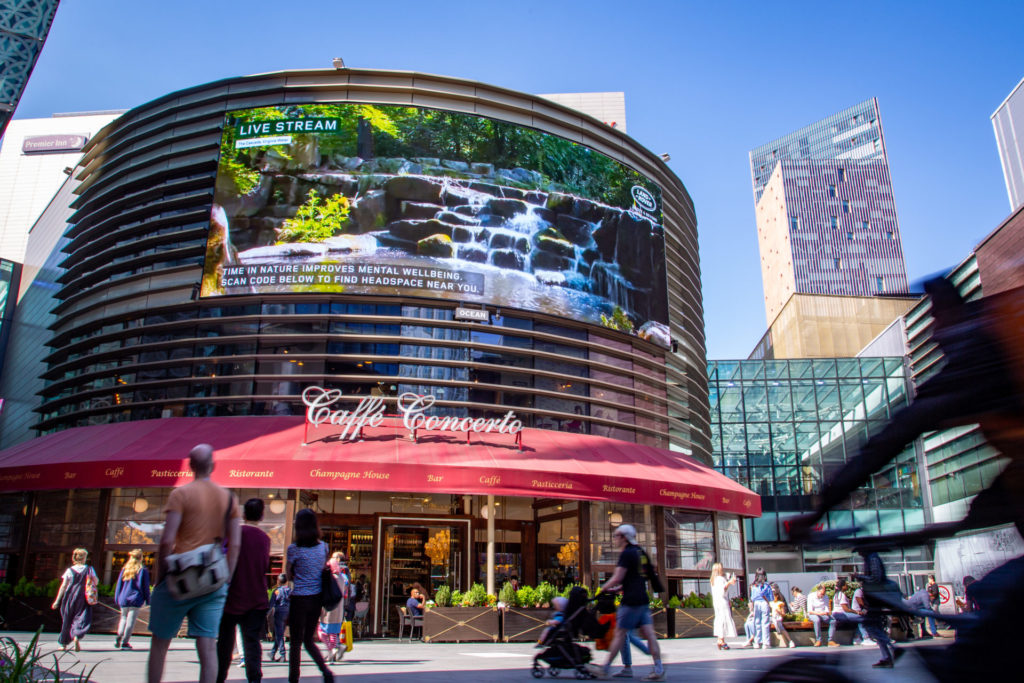 The initiative from Land Rover won first prize in OOH advertising experts Ocean's yearly digital creative competition, which granted them £100,000 of free media.
Ocean head of marketing and events Helen Haines said: "Our competition judges liked the insight and the tie into mental wellbeing. This campaign encourages local engagement but in a way that isn't overtly selling. It's a simple, effective concept with an important message."
Lead creatives at Spark44 | Accenture Song Andrew Edelston and Pip Smith said: "For us, there's always been a natural connection between Land Rover and the great outdoors. When we found the research linking time spent in nature with mental health, we saw a relevant space for Land Rover to help promote."
Entries for the 2022's competition open in July, find out more here.