Branston Pickle encourages workers to stop working through their lunch breaks
By Zara Wilson on Wednesday, May 4, 2022
Branston Pickle have created a plug-in using social media to encourage UK workers to take their full lunch breaks. 
Branston research shows that both lockdowns and the increased numbers of those working from home has led to approximately 73% of 1500 Brits feeling they are unable to take the full 6o minutes away from their desk at lunch.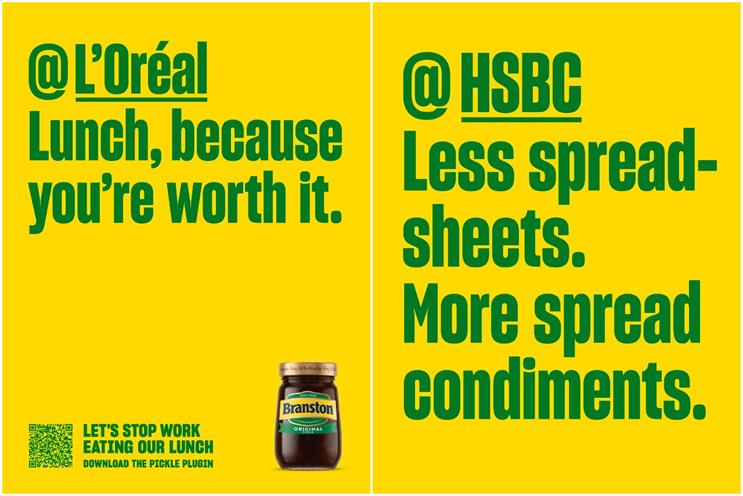 Additionally, UK workers also admit to only leaving their workspace seven times a month to step outside and get some fresh air.
Once downloaded, the plug-in will disable computers at lunchtime to encourage workers to step away and take that all-important lunch break. 
The digital posters exhibit tongue-in-cheek slogans calling out various industry behemoths such as L'Oréal and HSBC.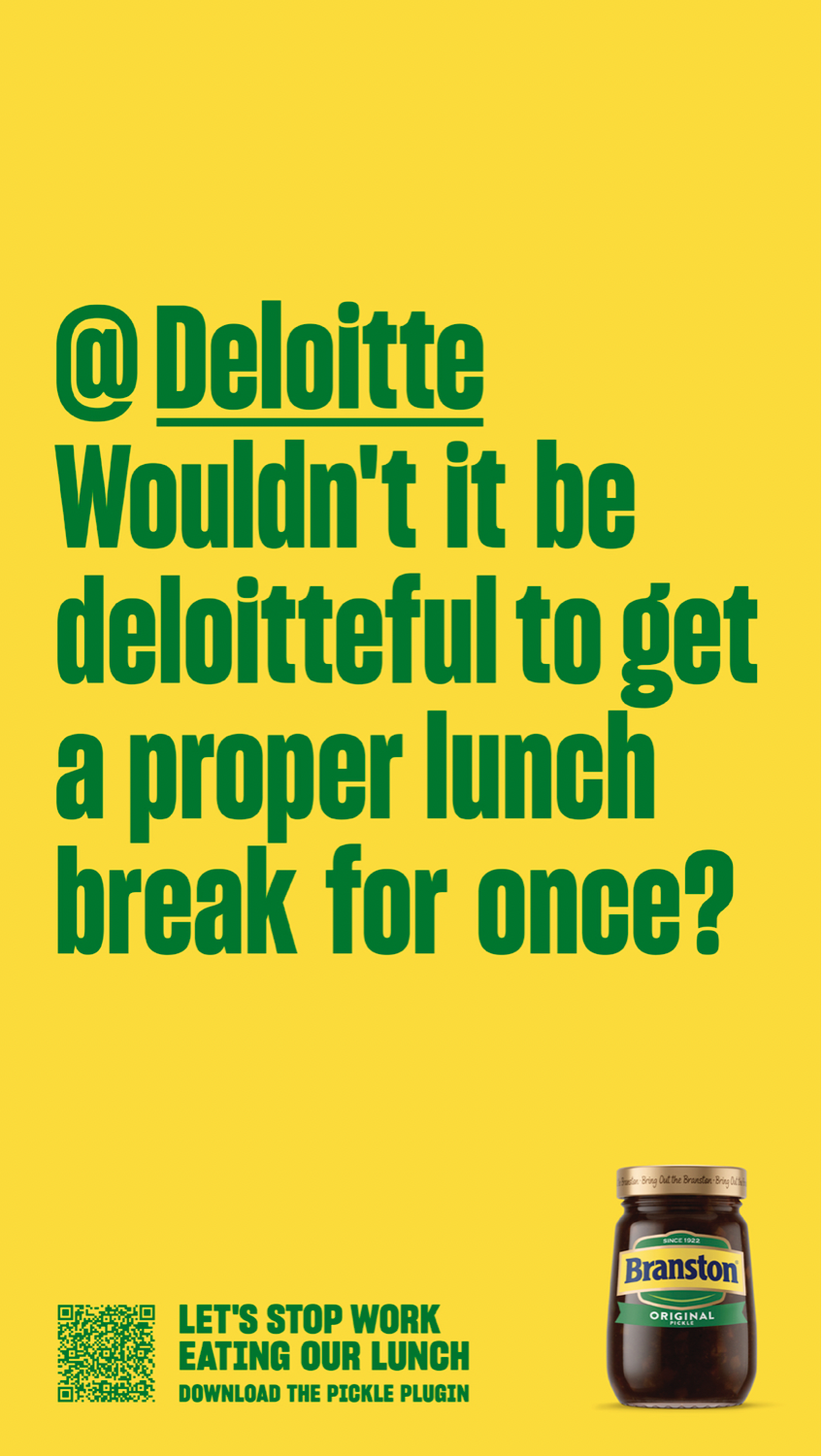 Senior brand manager at Branston, Angharad Wilson Dyer Gough said:  "We all know it's easier said than done, but our research has shown it's beneficial from both a mental wellbeing and work productivity standpoint to get outside and grab a sandwich."It's also no surprise to us that sandwiches remain the UK's number one choice for midweek lunches – but where's the fun in munching away at your desk?" 
Happy lunching!
Agency: Wonderhood Studio