Eye-catching Stella McCartney X Arsenal collab celebrates Arsenal Women FC.
By Nathan Rosenthal on Tuesday, April 5, 2022
Stella McCartney has teamed up with Adidas and Arsenal FC, to create an artistic 10 piece range to promote women's football and the team both on and off the pitch.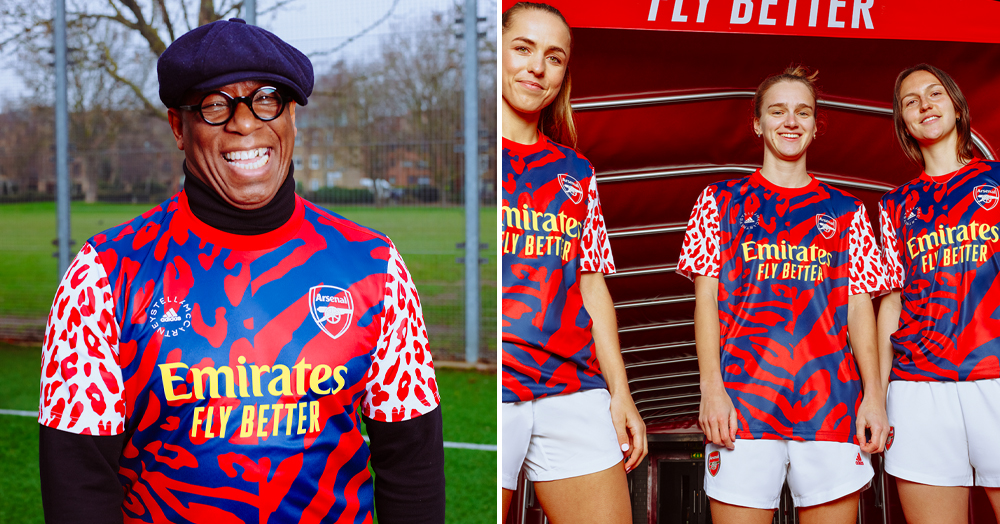 The designs range from sports shirts and zip-up hoodies to full tracksuits, both pants and tops. The colour-ways have incorporated the club's historic and iconic combinations of red, blue and white palette.
The pieces made their debut at the North London Derby, where Arsenal Women took on Tottenham at the Emirates Stadium on March 26. The collab was then made public in a limited release from Monday, March 28.
The men's team also wore the gender-neutral pre match jerseys in their warm up away to Crystal Palace on Monday 4th April.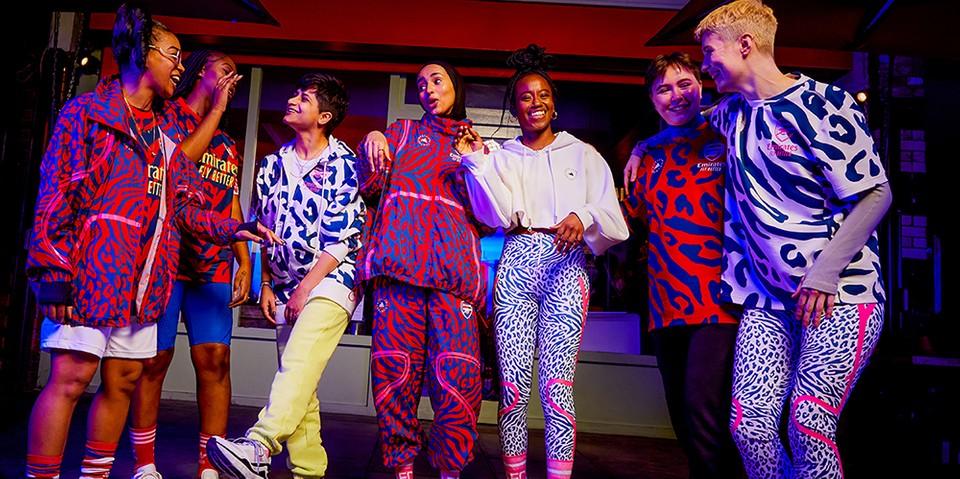 With the ever-growing presence of women's sports, this collaboration's primary aim is to shine light on and expand the profile of the women's game. McCartney highlights that "Arsenal Women is made up of incredible athletes" and together with this, 2022 has been "a year that is so pivotal for women in sport" and is subsequently something that needs to be celebrated.
Not only this but with her work, there is always emphasis on sustainability and conscious consumption, with the kit being made from organic cotton and part-constructed from recycled materials. McCartney insists that she "hope this collection inspires both current and the future generations of athletes." Taking the women's game to new levels in years to come.
>> Subscribe to our awesome weekly newsletter