University of Nottingham launches Micro Prospectus to cut paper waste
By Staff on Wednesday, March 9, 2022
The University of Nottingham have unveiled 'the world's first Micro Prospectus.'
A tiny product which hopes to make a big difference when it comes to paper waste.
A QR code opens a fully digital prospectus.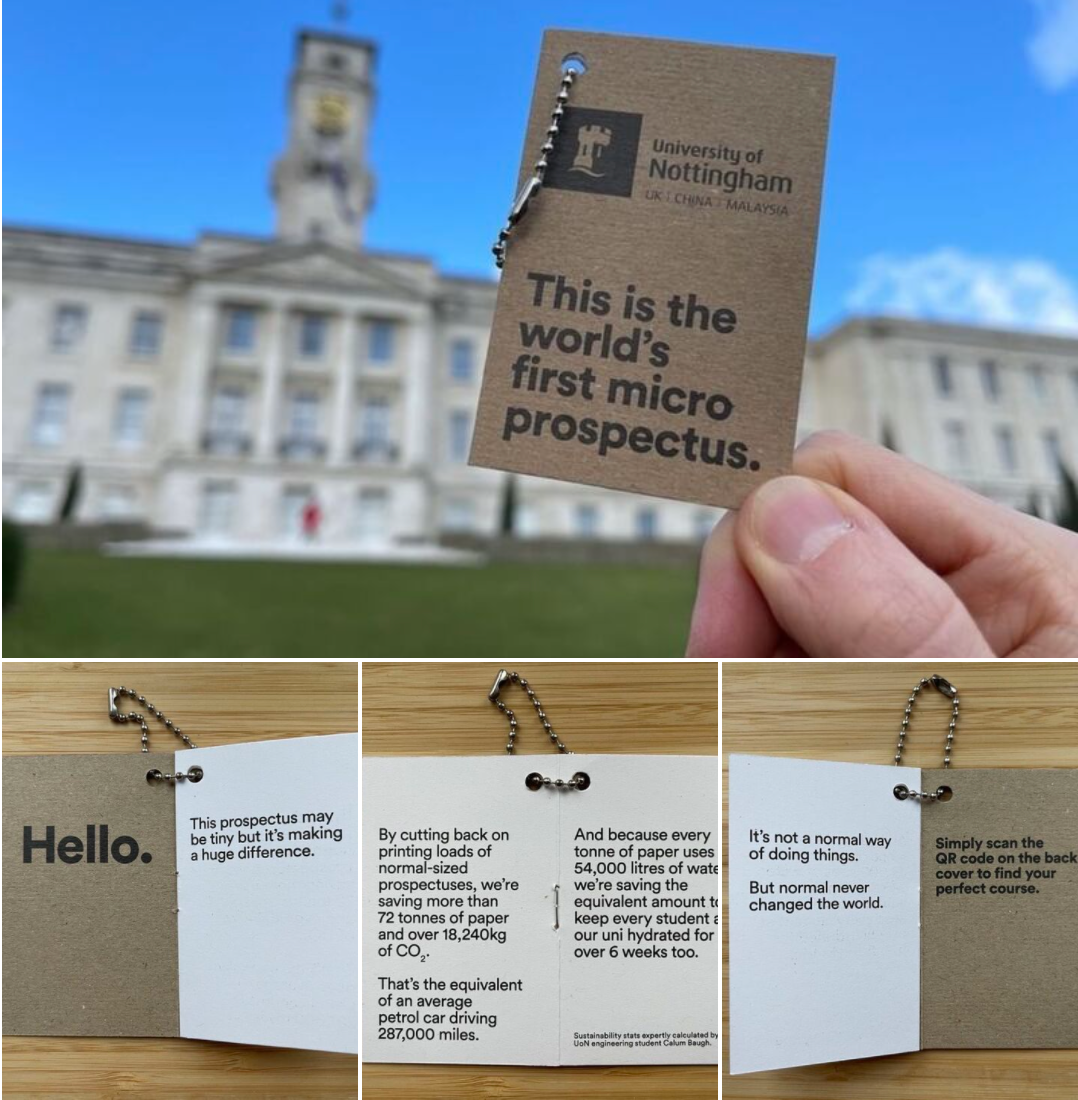 The University said "We're saving more than 72 tonnes of paper and over 18,000kg of CO2. And because every tonne of paper uses 54,000 litres of water, we're saving the equivalent amount to keep every student at our uni hydrated for over 6 weeks too."
Students can collect theirs at any UCAS Fair, starting this week.
Have you subscribed to our weekly newsletter?