McDonalds plays with iconic brand status by inserting products into Impressionist paintings
By Rosie Barker on Tuesday, March 1, 2022
In a recent campaign by DDB Athens, McDonalds' drinks, food and recognisable paper bag- adorned with golden arches- can now be seen featured in famous Impressionist paintings.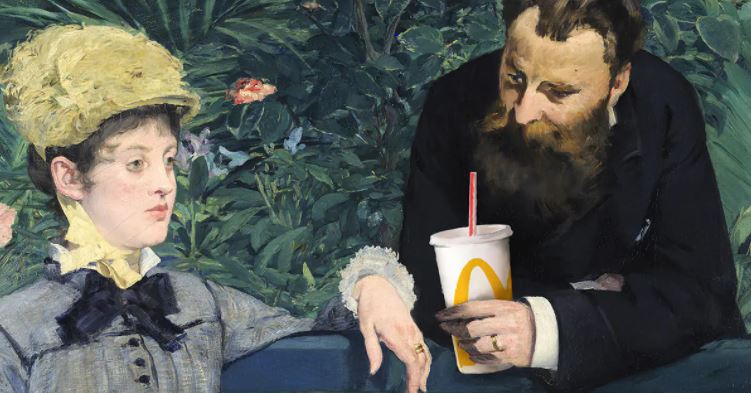 Artworks such as Pierre-August Renoir's 'Figures on the Beach', and Edouard Manet's renowned 'A Bar at the Folies-Bergère' are just two of the paintings that have been subject to a tinkering from McDonald's. The latter painting, arguably Manet's most familiar work, depicts a Parisian barmaid serving chicken nuggets, instead of nightcaps.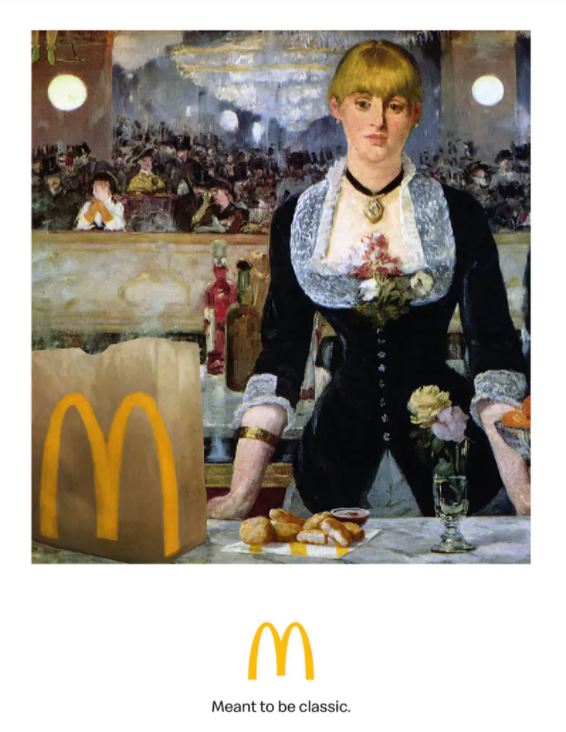 McDonald's is not a brand typically associated with the artistic sphere, however, the fast food behemoth must be applauded for such a cheeky and impressive advertising gambit. McDonald's has impressively identified themselves as both a champion of the artistic classics, and a brand audacious enough to integrate their iconic products into the images of the greats.