Adidas unveils 3D-scanned statues in dedication to sportswomen and trailblazers
By Joshua Djaba on Tuesday, March 1, 2022
Sports brand Adidas have taken a permanent step forward in their commitment to supporting women's sport, with their installation of 8 colourful statues dedicated to high-profile sportswomen in front of London's Tower Bridge. The campaign has been launched in response to the revelation that merely 4% of London's public statues are dedicated to women, with even animals being commemorated more widely at 8%. The situation is even worse when considering the percentage dedicated to non-white women.
The campaign was launched in collaboration with Hyperactive London and marks a powerful attempt to improve public recognition of sportswomen, and "inspire the next generation of changemakers". Each statue has been created from a 3D scan of the individual, and they're all made entirely from recycled marine farmed waste plastics. The statues are dedicated to women including Vivianne Miedema (Arsenal footballer) and Eniola Aluko (footballer and commentator).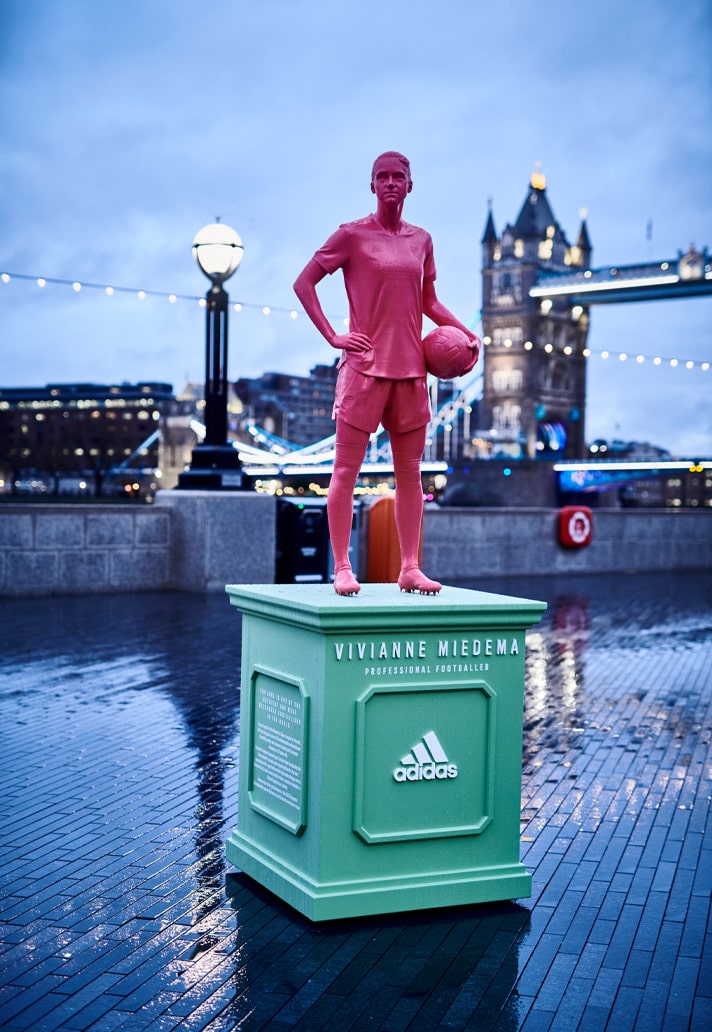 The statues will remain on London's South Bank for another week, before being moved to permanent locations elsewhere around the United Kingdom. Interviews and behind-the-scenes videos are being released by each participating woman on their own social media channels.